Affiliate marketing can drive sales and generate great online revenue. It is extremely beneficial to the brand and the affiliate marketers. Although this is a shift from traditional marketing practices, affiliate marketing adapts to the new route the marketing industry is taking with the advancement of technology.
In this guide, we'll go through what is affiliate marketing and how to use affiliating marketing for your business to reap the benefits.
What is affiliate marketing?
Before we understand what affiliate marketing is, let's look at what affiliate means.
An affiliate is an individual or a company that markets products or services of another party. This is in exchange for either a commission for each sale they make, a percentage of the sale, or a flat fee.
And affiliate marketing refers to this affiliate promoting the merchant's product or service for commission rates.
What is eCommerce Affiliate Marketing?
eCommerce affiliate marketing is just adding the online element to affiliate marketing.
When an online merchant promotes another party's products on their own website, they earn a commission.
And here's how affiliate marketing works in eCommerce:
Content creators will provide affiliate links. When you are on affiliate marketing, you will need to create good content will a few links to your merchant site to display in relevant places.
Customers will click on the links. When your customer clicks the affiliate link on your ad from your website, it will be tracked for social proof purposes.
Then the affiliate marketer will be credited and receive a commission.
Essentially, when an affiliate market directs a customer to a merchant and the customer purchase from the merchant's business, the affiliate will receive payouts.
Affiliates get commissions based on how much business they direct your way and what they have agreed upon in signing a contract with you.
Here are a few commonly used ways to structure these commissions:
Pay-per-click (PPC):

Merchants pay their affiliates a small commission every time someone clicks on the affiliate's link.

Pay-per-lead (PPL):

Affiliate marketers receive payment based on how many leads they send to a merchant.

Pay-per-sale (PPS):

This structure will reward the affiliates for each sale they drive to a merchant's website.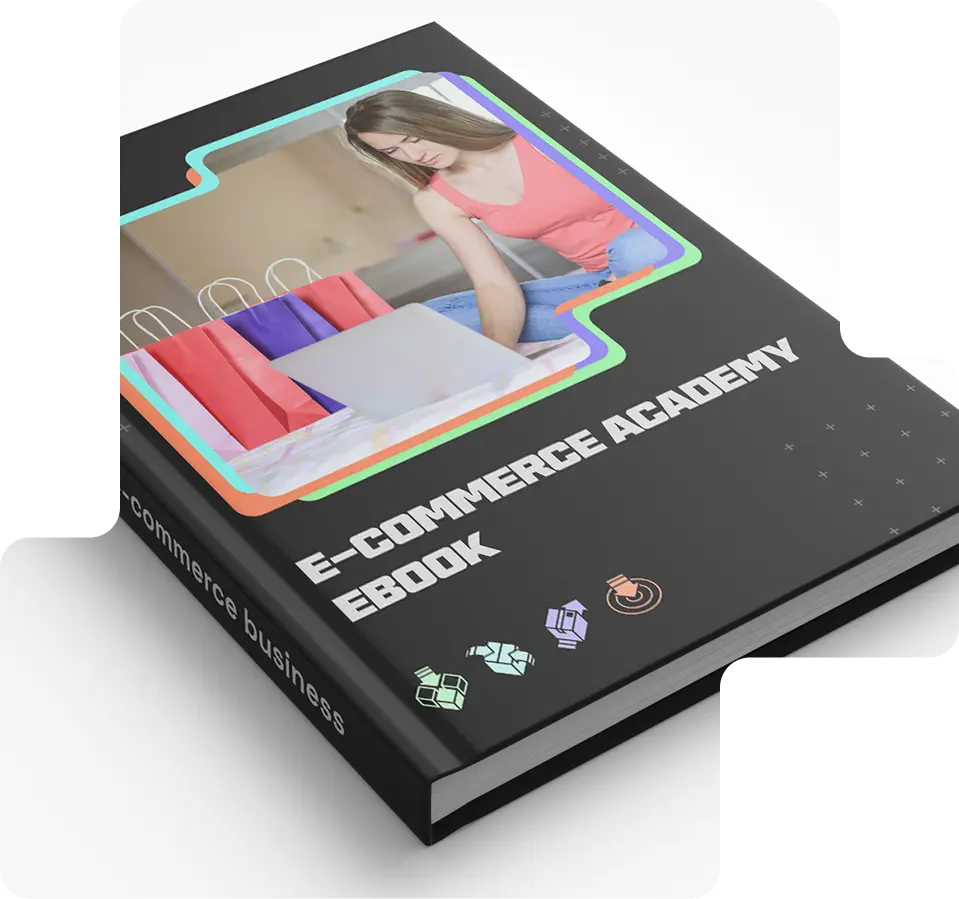 In a hurry? Don't worry, we got you covered. Download the ebook version of this page and read it anytime!
How Does Affiliate Marketing Work?
Since affiliate marketing works by sharing the responsibilities of product marketing and creation across parties, it leverages the abilities of a variety of individuals for more effective marketing strategies. Additionally, the contributors will also receive a share of the profit.
And to make this work, three different parties must collaborate:
Seller and product creators
The affiliate
The consumer
Let's understand the relationship these parties share to make your affiliate marketing efforts a success:
Seller and product creators
The seller is a vendor, a merchant, a product creator, or a retailer with a product to market.
The product can be physical objects like groceries or can be a service like an online class.
The seller doesn't need to be actively involved in marketing but can profit from the revenue sharing associated with affiliated marketing.
For instance, the seller is an eCommerce merchant using the dropshipping business tactic to sell products. They want to reach a new audience by opting for affiliate sites to promote their products. Therefore, the seller is not directly involved in the marketing but benefits from affiliate marketing.
The affiliate
The affiliate, as mentioned, can be an individual or a company that markets the seller's products in a way that appeals to potential customers.
They promote products to persuade the customers, convincing them to purchase the product. And when the customer purchases a product, the affiliate will receive a portion of the revenue generated.
Affiliates have a very specific audience and when they market, they cater to the interests of the audience.
This creates a defined personal brand that helps the affiliate entice customers who are most likely to take action.
The consumer
And for the affiliate system to work, there need to be sales. And the customer, the consumer is responsible for that.
The affiliate will market the products to consumers through relevant channels like social media, a blog, or a short video on YouTube. And once the customer deems the product to be valuable and beneficial to them, they will follow the affiliate link and purchase the product from the merchants' site.
And this action triggers the affiliate to receive a portion of the generated revenue.
However, the customer should be aware of the fact that the affiliate will be receiving such a commission. It is a fair practice or can be construed as a scam or deception. It can ruin the trust and relationship the customer and the business have.
Types of Affiliate Marketing
Although it can be unclear whether an affiliate marketer has actually used the product they promote or are simply doing it for the money, certain products (especially dietary services or skincare products) must be tested by the affiliate and give the customer that reassurance that they've tested the product on themselves.
This led to identifying three types of affiliate marketing. Pat Flynn, the renowned affiliate marketer in 2009, categorized them as unattached, related, and involved.
Let's look at each one in detail:
Unattached
In this unattached model, the marketer has no connections to the item they are promoting. They will not have any expertise or authority in the niche and they can not make claims about its use and benefits.
This model will depend on the PPC marketing campaign were using an affiliate link will be used for the shoppers to click on purchase on their own accord.
Unattached affiliate marketing is attractive because of its lack of commitment and is generally used by those who just want to generate an income by investing the customer relationship.
Related
A good middle ground between unattached and involved is related affiliate marketing. It is for those who don't necessarily use the item but are related to the niche audience.
They have some sort of influence in the niche and have amassed an established following, therefore they have some authority.
For instance, a fashion blogger or a fashion Youtuber can promote a clothing brand without using it before.
An advantage of this type of affiliate marketing is that the marketer has the expertise to generate traffic despite the risks of recommending a product they haven't used before.
Involved
Involved affiliate marketing describes those who are closely tied to the item they are promoting.
They'll try the product themselves, trust that it is valuable, and have the authority to make claims about its use and benefits.
They use their personal experience with the product in their marketing efforts, making the customer trust them as a reliable source of information. However, this type of affiliate marketing requires time to build credibility but the payoff will be greater.
What are the advantages of affiliate marketing?
Since affiliate marketing is becoming one of the most popular forms of marketing, you should jump on the bandwagon too.
And there are various reasons why.
So, let us go through some of the key benefits of affiliate marketing for eCommerce businesses.
It's a cost-effective strategy
Since you won't have to pay for ads, there is no additional revenue cost in order to bring more traffic to your site. All you'll need is to have amazing products and a good affiliate program.
You can have another company or person do the advertising for you without having to pay.
And when people are visiting your landing page, they will see the products related to what they are looking for. And many will click on those links and purchase the products. You would only give your affiliate a commission when a user converts.
You get a high return on investment (ROI)
Affiliate marketing campaigns are a great way to drive sales and earn additional revenue for eCommerce businesses.
It is also a low-cost investment that can lead to high returns.
It is an easy way for affiliates to make money online by having your product or service sell.
The cost of setting up an affiliate site is minimal compared with other forms of online business advertising.
Your profits are directly related to how much effort you put into promoting an affiliate product.
And the more successful you are at driving sales, the higher your ROI.
You generate more traffic
Affiliate marketing campaigns can offer significant revenue streams. And their real value comes from generating more traffic to your website or landing page.
And when visitors click on one of your affiliate links and purchase a product, you receive a commission.
It will also help you meet your business goals by creating opportunities for sales by driving more traffic to websites.
Your traffic is targeted
When you are building a marketing campaign, you should set the amount of traffic your want to drive to your page. You only pay when someone clicks on your ad.
It means your ads target people's interest in what you offer. And since people that are targeted already know about and understand your product, it is easier to convert them into a customer.
You need to conduct research and analyze your market to identify your target audience.
You improve your reputation
If your affiliate partners are influencers or industry leaders, they can heavily influence the audience. When they talk about your brand and push your products, it will result in brand credibility for you.
And when you pair your brand with people whose values align with yours, you can improve the brand's appeal to your customers and become a reputed business.
Brand recognition increases
When launching a new brand, affiliate marketing is one of the best tools that can help increase visibility by spreading awareness.
And if you are an established brand and are in the business for a long time, affiliate marketing can help you expand your customer base.
Backlinks provide better SEO
One of SEO's cornerstones is good quality backlinks. And affiliate marketing programs will provide you will opportunities to build them.
All you need to do is to link other people's content and they'll do the SEO work for you, as long as it is content that is relevant and attractive.
And every time your affiliate places their unique link on their website, on social media, or in a blog, it is a quality backlink for you.
You reach a wider audience
Affiliate marketing focuses on presenting your business to a larger audience, over marketing your products to them.
Affiliates do sell products and services to those who are in a position to purchase them. And it could be beneficial if you want to get more exposure for your brand.
It's low-risk marketing
Since you do not need to spend a lot of money on promoting your products across multiple channels, you will be saving money with affiliate marketing. Your affiliates will do that for you.
You don't need to invest as much money in other marketing efforts like ads either. And since it is a performance-based contract, it is a low-risk marketing process.
You can increase your conversion rates
Affiliate marketing, when done properly, can help you be a product expert in your niche.
Your website will become a place for customers to communicate about the products and make affiliate sales.
Furthermore, you will have people clicking on your ads and therefore, more potential customers.
If somebody purchases something, they're more likely to return for another purchase which increases conversion rates.
How Do Affiliate Marketers Get Paid?
Affiliate marketing is an undeniable and attractive field for those looking to increase their income online, hassle-free. Because it is a quick and inexpensive method of selling a product without actually having to sell the product.
But how does one get paid in the field, for linking the seller and the customer? The answer is complicated but the measurement for payout depends on the program.
Many affiliates get in the way including:
Pay per sale
A standard structure, the pay-per-sale program is where the merchant pays the affiliate a percentage of the sale price of the product after the customer purchase the product due to the program.
Essentially, the affiliate must actually get the customer to invest in the product for their commission.
Pay per lead
Pay per lead is a complex system where the compensation is based on the conversion of leads.
Here, the affiliate must persuade the customer to visit the site and complete the desired action- it could be filling out a form, signing up for a trial, subscribing to a newsletter, etc.
Pay per click
Since affiliate marking is largely about generating traffic to the site and getting the customer to click and take action, Pay per click is popular.
PPC programs focus on incentivizing the affiliate to redirect consumers from their marketing platform to the merchant's site.
This means the customers should be engaged to an extent that they will take that action. And the affiliate is paid based on this action that increases website traffic.
There are two common concepts in PPC:
CPA (cost-per-acquisition)

Here, the affiliate gets paid each time the merchant acquires a lead and takes an action like filling out a form or subscribing to the email list.

EPC (earnings-per-click)

This measures average earnings per 100 clicks for all affiliates in a retailer's affiliate program.
Pay per install
In this system, the affiliate gets paid each time they guide the user to the merchant's site and installs a product (generally an app or software).
So if the merchant budgets $0.10 for each installment generated via this affiliate program and results in 1000 installs, then the marketer will get paid $100 ($0.10 x 1000).
Top Tips for getting the most out of your affiliate marketing strategy
By using the following tips, you can ensure to make the most out of your affiliate marketing campaign strategy to generate sales and establish credibility for your eCommerce business.
1. Choose the right affiliate partners
You shouldn't allow just anyone to become your affiliate partner.
If you do, you may dilute your brand message and strength if the person doesn't align properly. Therefore, choose the right affiliates by going through your customers and their profiles.
And you need to ensure that your potential affiliate relates to and has access to this audience. That is, their audience and your audience overlap to maximize the results.
2. Optimize your landing page to increase conversions
Conversions will improve if the visitors find what they want on your site and can complete their desired action efficiently.
Therefore an effective landing page that stands out from your competitors will help you convert your visitors into customers.
3. Perfect your affiliate landing page
The next landing page project should focus on optimizing your affiliate landing page. People will end up here if they're looking to become one of your affiliate partners.
Website visitors will base their opinions on your landing page within seconds, so ensure there are no errors. The page should be eye-catching, must not take time load, contains all the relevant information required and the sign-up process should be easy.
4. Use influencers as your affiliates
Ensure to use influencers in your niche as your affiliates.
Since they have an established following who consider their opinions and recommendations with high regard, you can leverage that for your products and business.
5. Offer a discount deal
Offering discount deals is a great business practice when it comes to eCommerce affiliate programs.
They will help build long-term business goals with customers who are willing to purchase your products over and over again. And offering discounts also increase the chances of the visitor converting into a customer.
6. Have a clear call to action
You must provide affiliates with actionable items that they can take away from your content if you want to generate leads.
A call-to-action like "click here", "visit our site", etc. will help the customer realize what is expected of them.
7. Track your success
It doesn't matter if you have got one product or 10, a single affiliate partner or multiple, it is important to track your sales insights.
Monitor which products/services are the best-selling and which of your affiliate partners are selling the most.
8. Build a robust and diverse affiliate network
You should be collaborating with various affiliate partners, as long as they're relevant to your brand and business.
This will help your products/services reach a wider audience. A diverse affiliate network means reaching out to different types of people.
9. Craft the perfect affiliate recruitment email
You should be sending out an attention-grabbing email list.
Your email outreach should serve to clarify what the affiliates gain from collaborating in your email marketing affiliate program.
Personalize the email and you are most likely to get a positive response.
Common Types of Affiliate Marketing Channels
Affiliates ensure to target their audience most engagingly and enticingly to influence them into purchasing the promoted products. And to do this, they leverage several marketing channels.
Influencers
Influencers are content creators who hold the power to impact and influence people in purchasing.
They are in a great position to benefit from affiliate marketing because they have an impressive following. This makes it easy for them to direct customers to the merchant's site using social media posts, blogs, videos, etc.
And the influencers will receive a share of the profits they have helped generate.
Influencer marketing is very popular on Instagram and TikTok where brands collaborate with influencers who are seen as experts in their defined niche. And depending on the deal, a campaign could consist of a series of product reviews with photos, account takeover, or going live.
While an influencer might have their own branding and aesthetic, it is vital to add elements that tie up with your brand and ensure brand recognition.
Bloggers
Bloggers excel at increasing a seller's conversion through content marketing because they can rank organically in search engine queries.
Blogger samples the product or service and then writes a comprehensive review that will constructively promote the brand and help drive traffic to the merchant's site. They are awarded for the influence they hold and their spread of word about the value and benefits of the product, helping the merchant to boost sales.
Paid search-focused microsites
Developing and monetizing microsites can help gain a good amount of affiliate sales.
These sites are advertised within a partner site or on the sponsored listings of search engines.
They are distinct and separate from the main site of the organization. And by offering a more focused approach with relevant content to target an audience, microsites can improve conversion rates through their simple and straightforward call to action.
Email lists
Email marketing is still a valuable source of affiliate marketing income.
Some affiliates have email lists that they use to promote the merchant's products. Other leverage email newsletters and include hyperlinks to products. Thus, earning a commission after the customer purchases the product.
Another way is to build an email list over time. Here, they can use their campaigns to collect emails and send out emails regarding the products they are promoting.
Large media websites
These sites are designed to create a huge amount of traffic all time; they focus on building an audience of millions.
These websites promote the product to their large audience through banners and contextual affiliate links.
This method offers great exposure and improves conversion rates. Thus, it is a great revenue-generating tool for the seller and the affiliate.
One of the most well-known sites is the Amazon affiliate program which boasts a market share of 46.15% in affiliate networks.
What to Consider when Building your Affiliate Program
If you want to start your own affiliate program, you will need to consider these key aspects:
Do competitor research
List down your competitors and find information about their affiliate programs.
You can track them using a spreadsheet and highlight their network of choice, incentives, commission structure, cost-per-action, and cost-per-lead.
You can also be joining their partner program to see what kind of emails, bonuses, and incentives they offer their affiliates.
For example, if your customer pays a recurring commission of 12% per sale and you see their business on popular review sites, try and match that to target those sites.
And if you have a limited budget, you can experiment with different verticals and find affiliates that your competition does not use. Or you can maximize your ROI with selected affiliate partners.
Know objectives and KPIs
To determine the type of affiliates you want in your program and to underline the commission payouts, you to first identify your objects.
It could be anything like wanting to increase site traffic, increase revenue, or increase average order value to have high conversion rates.
Then, think of the metrics to evaluate your progress toward achieving your goals.
Some common KPIs include:
Click Traffic
Net orders
Gross orders
Top affiliates and their share of sales
Commission
Performance of the affiliate
Active affiliates
Total affiliates
Product affiliates
The average revenue per order
Earnings per 100 clicks
Defined commission strategy
A well-defined commission structure leads to a great affiliate marketing program. It enables a high commission payout.
Before you calculate your budget and build your commission strategy, you need to identify your cost per acquisition i.e the cost of acquiring a new customer.
With this and your average order value, you can draft your strategy that takes into account cost per acquisition, conversion rates, cost of goods sold, and gross margin. It will help you come up with a percentage you can afford to spend.
And after that, you need also to consider some final factors when calculating commissions, including customer retention.
Know customer retention rate
Your customer retention strategy is an important element in the commission rates you can offer.
With a high retention rate, you can afford to spend more on the program. This is because the customers you gain will come back to purchase more.
If you have a low retention rate, then you will need to constantly acquire more customers to stay profitable in the long run.
Challenges of Affiliate Programs
And before setting up your affiliate program, you should know some of the common challenges that you may face and how you can overcome them:
Do not hurt other marketing efforts
Affiliate marketing is just one part of the overall sales funnel. Once the potential customers visit your site, you will have to maintain their attention and interest through other marketing strategies like:
Creating exciting and engaging content
Improve your social media profile for a good first impression
Creating an email list
Creating Adwords ads to target site visitors across online channels
Making sure your landing pages are optimized for higher conversion rates.
Choose the right affiliate manager
Choosing the right affiliate manager is important. You need to find one who can work on different aspects like digital marketing, sales, customer relationship, contract negotiation, and account management.
Therefore, you can either opt for an in-house affiliate manager or outsource the task. However, there are pros and cons to each approach.
We'd recommend getting an in-house affiliate manager as a member of your team. Thus, they will understand and know your product inside out. And they will be dedicated to the affiliate program full time and work on handling the overall strategy, recruiting, onboarding, active affiliate management, etc.
Recruit the right affiliates
You should be investing and recruiting every new blogger that shows up on the scene. You need to focus on the right one. To do that, here are some factors you need to consider:
Analyze their website traffic
Number of active campaigns
Domain authority
How they align with your branding
Affiliate verticals
Reviews
Conclusion
Affiliate marketing can be one of the most scalable and cost-effective ways to generate revenue for your eCommerce business.
You will be able to leverage other websites in your niche to promote your products, generate more sales and grow quickly without investing a lot of money. You will also be viewed as a trusted brand.
We hope that this guide helps you clear all your doubts regarding affiliate marketing. As mentioned, there are various advantages to it when done properly. So draft your strategy and grow your eCommerce business using affiliate marketing.