When you start out, you have a goal – to beat your competitors and dominate the market. While you look at your competitor as someone to surpass, you can also learn from them. You heard it right, with competitor analysis, you not only uncover their journey in the same industry but also garner insights, learning opportunities, and gaps that you can use to your advantage.
As technology helps make the world a small place and helps the market take on the globe, people have ample amount of information and options when it comes to purchasing a product or service.
Even if you are a business that has been in the game for a while or you are just launching your business, e-commerce competitor analysis can direct you toward solutions for your problems.

Competitor analysis helps you identify how your competitors are engaging their target audience and driving intent to purchase. Observing their way will help you create a powerful content marketing strategy and optimize your approach.
And this guide will direct you through the necessary information about the basics of e-commerce and highlight the strategies that can help you take your business to the next level.
What is Competitive Analysis in e-commerce?
Before getting into the steps, tools, and strategies, it is crucial to understand what competitive analysis is.
Competitive analysis is a process that involves identifying your competitors and analyzing their strengths and weakness. The resulting data from the research can help you understand their strategy, pricing, market share, promotional activities, and more.
This evaluation helps you gain insight into how your competitor is performing, enabling you to upgrade and improve the experience you provide to your audience. This will help you cater to your customers better and help you convert more touch points into sales.
Why is competitive analysis important for e-commerce?
Competitive research and analysis are vital for growth. And it can prove to be of key importance when it comes to marketing strategies to ensure success for your e-commerce business.
When you get relevant information about the competition, you will be able to accurately assess the position of your e-commerce business in the market in comparison to your major competitors.
Additionally, a solid competitor analysis will also help you:
Identify your Unique Selling Proposition or USP to differentiate from your competitors
Capitalize on the shortcomings presented by the competitors' weaknesses
Analyze competitor's sites and improve your online store for a better visitor and customer experience.
Create marketing and advertising strategies or update the existing ones based on the analysis of your competitors' traffic source
Implement competitive pricing
The benefits of conducting competitor analysis
No matter what vertical you serve, conducting competitor analysis helps you gain a bird's eye view of initiatives that work for your competitors. It opens up their weak spot that can be turned into your advantage.
Understand differentiating capabilities
Your preliminary competitive research lets you gain a basic understanding of how your competitors are functioning in terms of manufacturing, development, marketing, and sales strategies. This will help you benchmark their practices against your own to find out what's working well for you and the areas you need to improve.
This competitor analysis challenges you to go the extra mile and become faster, better, and unique in terms of your service and product offerings. You can identify areas of weakness of your competitors and use that as your strength to leverage. This will help you offer a superior experience to your customers, giving them more reasons to choose you over your competitors.
A more effective and strategic sales approach
Wondering what keeps customers visiting your site and moving to your competitors' e-commerce business stores? You can determine the cause of this by conducting a market research analysis.
The differentiating factors could be exceptional customer service, quick delivery, or offering high-quality products at affordable prices.
Either way, once you conduct a competitor research study, you will be able to discover their sales and marketing approach. This information is vital in helping you develop a resilient marketing and sales approach that can boost sales and generate revenue.
And if you realize that your competition is on top due to their lost-cost, high-quality products, then ensure that your sales team is back to the drawing boards to figure out how you can replicate their model. This involves ideating new approaches to quality control, local sourcing, and finding ways to offer higher-quality solutions that put your business ahead of the competition.
Increased revenue
By conducting regular competitor analysis, you can constantly monitor trends and best practices that you can adopt to stay updated. This ensures that you help cater to the evolving needs of your customers and remain relevant in the market.
Adopting trends that your competitors are also following helps you position yourself as a reliable, authentic, and highly customer-centric business, thus attracting more customers.
Instead of blindly following what your competitors are doing, focus on key takeaways that helps you upgrade your weak areas. These functions most often involve pricing, quality control, customer service, marketing, etc.
This will help you attack more customers and retain them to ensure customer loyalty, leading to better conversion rates and higher sales revenue. Before you conduct your competitor analysis and research, you should identify and list the strengths and weaknesses of your own e-commerce business.
Let's begin with essential tools and websites that you can utilize to conduct your competitor's analysis.
Essential tools & websites for competitor analysis
When conducting competitor analysis to strengthen your e-commerce business, you will need reliable tools that you can use often.
Here's a list of tools you can use:
Social Media
The new age platform for advertisement, social media can help you understand how your competitors engage on different social media platforms and strategies that work on each channel.
Social media has helped narrow the gap between a business and its customers. It offers shorter content and a healthy mix of multimedia to boost engagement and increase customer interaction. For the tech-savvy shoppers, social media offers a quicker and instant way to engage with a brand. Most popular ways for prospects to interact with a brand are through comments, likes, shares or directly engaging in direct messages.
YouTube
Another widely used video platform, YouTube is a rich source of insights, that you can rely on to understand the video marketing strategy of your competitors.
In addition to the content your competitors share, customers regularly use YouTube to talk about their experiences with a brand. This lets you figure out the brand perception that customers have when it comes to your competitors.
Quora
An information and knowledge-sharing platform, Quora is easy to use. All someone needs to do is ask questions and those who know the answer(s) will respond.
And this platform also allows sharing links with the answers. You can simply find out most popular discussions customers are having about your competitors. This lets you identify spots that your competitors are excelling in and areas that customers are dissatisfied with.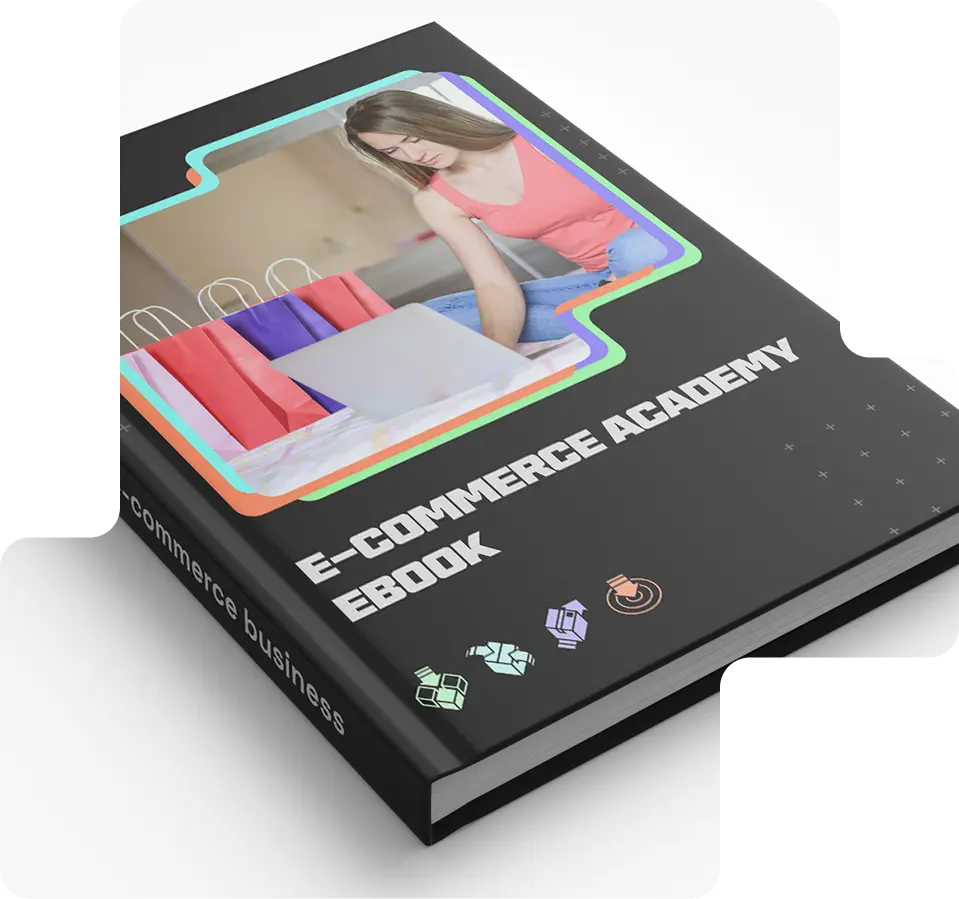 In a hurry? Don't worry, we got you covered. Download the ebook version of this page and read it anytime!
SimilarWeb
A comprehensive tool, SimilarWeb is used for both content and SEO. This tool helps you dive deeper into the content shared by your competitor and the sources their traffic comes from.
For instance, you can analyze a site's social media traffic and where that source sends the visitor to.
Marketing analytics tools
These include paid SEO and marketing analytics tools like SEMrush, Moz, etc, that can help you cover SEO, PPC, Social Media, content, and competitor analysis.
You can track your competitors, their performance and analyze their major assets that drive in traffic. All, within a single tool and saving you time when you manually crunch the numbers.

Under the competitive research tool, you can use features that help you
Identify your competitors' keywords
Find organic competitors
Uncover the strategies and budgets of your competitors
Analyze their advertising platforms and methods
Discover their sales and marketing techniques
Now that we have identified tools and solutions you can use to conduct your competitor analysis, let us look into the factors that should be the focus of your research.
Find and research the products your competitors are offering
Once you have identified your competitors through multiple channels and have overviewed their operations, it is now time to look at the four components that a competitive assessment comprises

Website Audit
Pricing Analysis
Marketing Analysis
Product and Service Analysis
And these are the aspects that you should consider when performing the analysis:
The loading speed of their website
The product description
Their product features
Products and services that are similar to yours
Product pricing
Offers and discounts
Placement of the CTA (Call To Action) buttons
Content sharing
By conducting this process, you will be able to determine the point of differentiation between your products and the ones sold by your competition.
This product analysis will help you understand how your present and market your products/services, and will help to highlight the areas you need to improve upon.
Budget and funding
The e-commerce business industry is highly competitive. And if you want to be successful, you have a detailed, comprehensive strategy that helps you hold on to a lead for a long time.
Having a robust pricing strategy is a key differentiator that can help you dominate the market.
You may think financials are a tight-lipped secret, but with access to the right information and the right tool, you can get the information you need to set a competitive pricing strategy. Follow the pricing of your competitors and stay on top of financial trends pertaining to your industry.
That way you will be able to understand how you can chart out your funding and budgeting strategies.
Analyze your competitor's content strategy, quality, and reach
Content is instrumental in capturing a sizeable share of the organic traffic. It's relevance in attracting prospects and increasing brand awareness is growing exponentially. Analyzing the content strategy of your competitors can give you insights into the initiatives that drive engagement and the touch points that causes conversions.
Many websites have a blog that the customers follow. Just subscribe to them to guage their content distribution strategy and compare their content against yours.
It is vital to track how many visitors your competitors are getting since more visitors mean more chances of them being converted into buyers. Here, tools like SimilarWeb can be resourceful and provide you with those insights and more such as paid traffic, organic traffic, demography, etc.
Measure their brand positioning
Everything in terms of content, be it PR, website banners, ad copies, or blogs, all represent and portray competitors' business as a brand. It promotes the message they are trying to get across to the customers.
You can review their messaging and understand the following:
Industry-specific phrases, keywords, and terms that are used the most
Their attraction point- pricing, product, or customer experience?
Their Unique Selling Proposition
These factors can provide you with a clear picture of the messaging of your competitors. It will also help you find your brand voice and draft a stronger brand message.
It is important to remember that your online store needs to have something that should set it apart from the ones of your competitors. A USP is your key to unlocking the subsistence of your business in the e-commerce industry.
Understand the social media presence
Social media and social media ads are a great way to generate traffic and sales, thus making it a vital factor to analyze using metrics such as the number of likes, comments, and shares. Browse through the social media accounts of your competitors on Facebook, Instagram, LinkedIn, Pinterest, YouTube, etc. Find out the channels where your target audience are highly active.
Social media can be used to attract new customers and build a loyal following. It also can be effectively used to retarget customers through exciting promotions. This lets you win back those customers who may have visited your online store but left without buying anything.

Find out their mediums for advertising
Presently, businesses are efficient and effective in leaving a lasting impression on the minds of the customer- banking on the fact that more visibility means more success.
And they use all tools of advertising to achieve this goal- PPC, Search Engines, Social Media, Email marketing, etc.
By monitoring the ways through which your competitors are reaching out to their customers, you can identify areas for your paid marketing efforts.
Gauging your competitor's paid efforts gives you an overview of the profitable channels you need to invest in. This gives you strong paid marketing campaign where you can advertise your e-commerce business on equal footing or surpass competitors through better visuals, bidding, offers, and promotions.
Get a clear picture of their marketing strategy and growth
Strategy is the sole driver of results, therefore better strategies mean greater results. And a competitor's marketing strategy and tactic can help you along the way. Track, research and analyze every marketing move like the content published, ads posted, discounts offered, etc.
A good content strategy, an impactful brand positioning, and a strong social media presence together makes up a fortified marketing strategy for your e-commerce business.
Use SEMrush or Moz to get an insight into the marketing strategies of your competitors. They can give you significant information like their keywords, website visitors, etc. Although tracking these are relatively easy, charting their growth can be a task.
So stay on top of the news of your competitors, the PR statements they make, and the interviews they give, to draft a trajectory of growth. Other measures to consider here are site visitors, social media followers, etc.
Conduct a SWOT analysis of competitors
Now that you have researched and understood the functioning and operations of your competitors, the next step is to do a SWOT analysis.
What is SWOT analysis you may ask?
It is an acronym for Strengths, Weaknesses, Opportunities, and Threats- SWOT. It is a framework to be used to evaluate the position of the competitor in the market and develop a strategy and plan. SWOT analysis uses internal and external factors, current and future potential, for assessments.
Here, your goal is to identify the SWOT and build upon them- learn from their strengths, minimize your weaknesses, take advantage of opportunities, and mitigate threats.
Strengths are the aspects your competitors are good at
Weaknesses are the area in which your competitors are poorly performing.\
Opportunities are the aspects that are created by the competitors, presenting you with a gap to take advantage of
Threats are factors that your competitors pose to your e-commerce business.
Results of a SWOT analysis in e-commerce can help you decide on reinforcing strengths such as faster site page loading, cheaper shipping, low product pricing, improving SEO, etc. And working on the results of this research can help you address weaknesses like poor brand positioning, marketing strategies, or high operating costs.
You can also assess threats such as low barriers or new regulations and how can they affect your business say in terms of product pricing, sales strategy, and overall growth. And once you identify these threats, you should move to minimize the impact of the changes on your lead generation, traffic flow, and sales.
Create a competitor analysis framework
The competitor analysis framework is a model designed to present the data you have collected through your competitor analysis. It helps your showcase your data in an easy, understandable manner. An example of the framework would be the below-attached template.
You can also create your own on either Google Sheets or Microsoft Excel to give you that at-a-glance view of the results of your laborious and thorough competitor analysis.
Research tools to ace your Competitor Research
With these competitor research tools, you can gain valuable insights into your competitors' strategies, identify gaps in the market, and make informed decisions to improve your e-commerce business's performance.
SEMrush: SEMrush is a powerful tool for competitor analysis, providing insights into your competitors' organic and paid search strategies, backlinks, top-performing keywords, and more.
Ahrefs: Ahrefs is excellent for backlink analysis, keyword research, and competitor content analysis, enabling you to uncover your competitors' strategies and opportunities.
SpyFu: SpyFu focuses on competitor keyword research, revealing their paid search keywords, ad performance, and organic rankings.
BuzzSumo: BuzzSumo helps you discover the most shared content from your competitors, giving you insights into what resonates with their audience.
Owletter: Owletter allows you to monitor your competitors' email marketing campaigns, helping you gain insights into their email strategies and promotions.
Prisync: Prisync tracks your competitors' product prices, allowing you to stay competitive in the market.
Google Alerts: Set up Google Alerts for your competitors' brand names and keywords to receive updates on their latest activities and announcements.
Ecomhunt: Focuses on e-commerce competitor research, helping you discover winning products and ads from other stores.
Conclusion
An effective e-commerce competitor analysis will help in understanding the capabilities of businesses in your industry, specifically within your niche, and how you can differentiate yourself from them by building more effective and strategic approaches to not only generate revenue but overall, grow your business successfully.
We hope that this guide on competitive analysis in e-commerce has helped you understand how to benchmark your competitors' strategies against your own to discover opportunities to accelerate growth and boost revenue.