LOCAD enables the growth of sustainable food supplier Raw Bites PH through an end-to-end fulfillment solution, which has significantly expanded delivery capacity and boosted sales.
Key Metrics
Fulfilled up to 400 orders within 24 hours
Grew revenue to ₱2-2.5 million every month
LOCAD Control Tower enables the team to identify growth opportunities
About Raw Bites
Raw Bites, a food brand championing nutrition and wellness, was founded by Gail Go and Jane Dee, a duo on a mission to make healthy eating more accessible to Filipinos. Coming from the corporate world, Gail and Jane are no strangers to the challenges tied to building healthy snacking habits in an office job. Their mission is to break the notion that healthy and organic food comes with an expensive price tag by promoting a holistic lifestyle where people can easily swap out their junk food for affordable nutritious alternatives.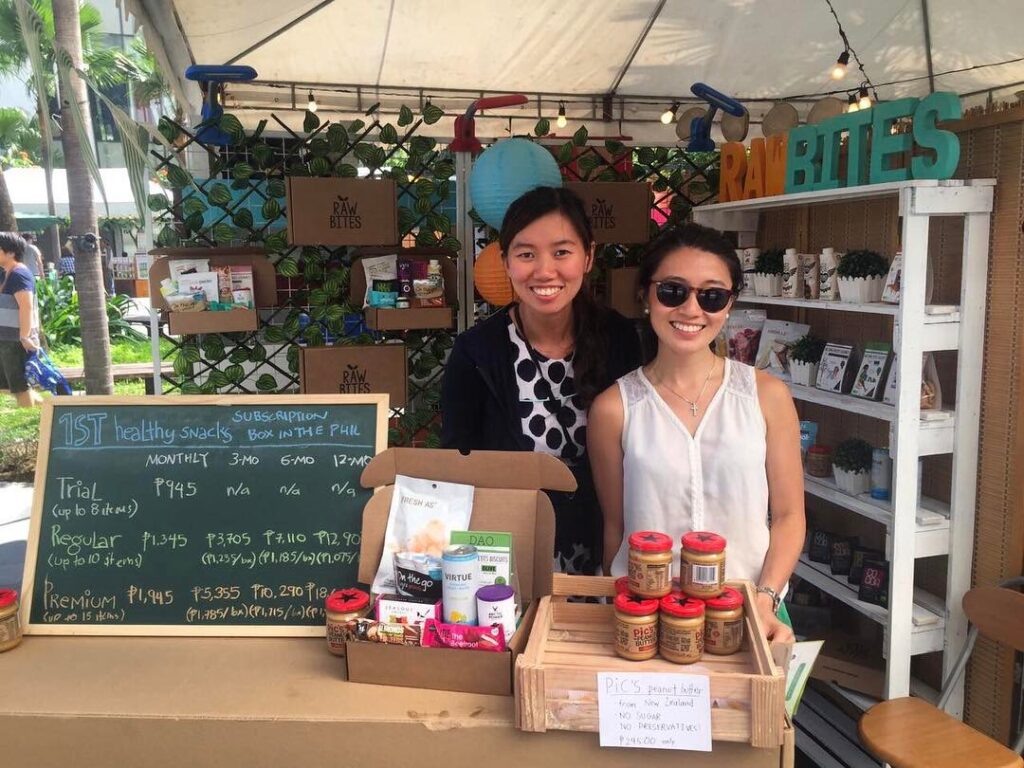 Originally a snack subscription service, Raw Bites has grown into one of the country's leading suppliers for sustainable wholesome food products – sourced locally and globally – in just four years. Apart from their own e-commerce website, Raw Bites is also available on marketplaces Shopee, Lazada, and third-party platforms such as Edamama, Pickaroo, and Grabmart. And beyond their direct-to-consumer channels, Gail also shares that their company largely focuses on business-to-business sales which entail being a supplier and importer to other retail stores.
Growing sevenfold during the pandemic
Gail confessed to initially thinking that their business would be forced into a break in the early days of the pandemic. To her surprise, it would end up being the total opposite. With lockdown restrictions pushing any and every transaction to take place online, more online shoppers quickly looked for grocery and food shopping platforms first. Raw Bites experienced an exponential surge in orders as well as demand for their product offerings, also owing to the rising health concerns during the pandemic.
Gail shared that Rude Health's non-dairy beverages are their best-sellers. Other products that sell out fast include granola and muesli from Lizi's. She has also seen a rising interest in tea among their customers. "When we started, we were saying Php50,000 a month [per marketplace] was our goal and now a million a month has become achievable," said Gail. She believes that what sets Raw Bites apart – and what keeps customers coming back – is the fact that not every shop can offer what they carry. Being selective with the brands they work with and choosing to be intentional regarding what they encourage their customers to eat have become key in building their following.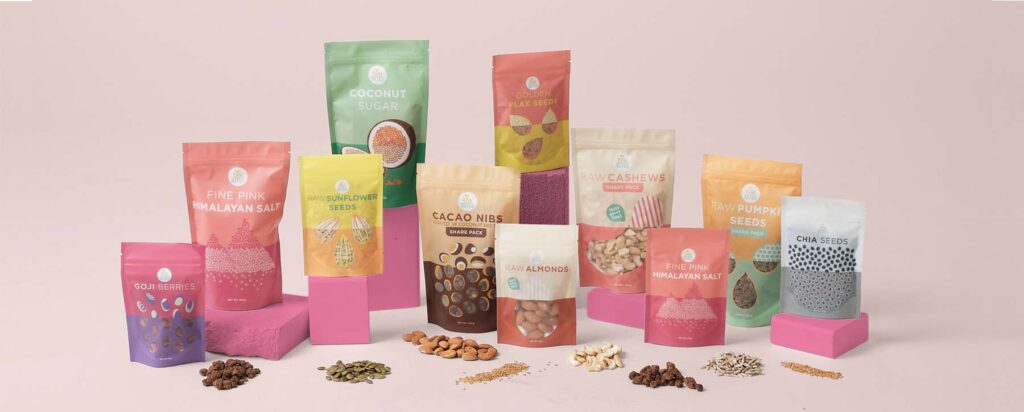 With unexpected growth comes unexpected logistical challenges
Today's modern-day online shoppers always needed their order yesterday. And this rings especially true for Raw Bites. The surge in orders – while definitely a positive for their business – strained their company's operations and logistics. "During the pandemic, everything just grew sevenfold and we figured we can't just keep packing orders in our office," said Gail. She recalled that Jane would spend practically an entire day of packing and have no time left to do anything else. With their previous systems and processes in place, Gail's team was stuck having to manually log in inventory and split the inventory across all their e-commerce platforms themselves. Realizing that this wasn't a sustainable and time-efficient approach to running a business, Gail and Jane decided it was time to seek the help of an expert.
"We just wanted someone organized," she described her search for a fulfillment partner. "We really did not see ourselves just packing all day and we thought to ourselves, something has to change if we wanted to grow." And since July of 2021, Raw Bites has turned to LOCAD for their fulfillment and logistics needs.
Merging technology and fulfillment
"In my first meeting with [LOCAD], I was so impressed by everything," shared Gail. She remembered how a LOCAD representative got in touch with her within minutes of them making an inquiry to set up a meeting. Given the nature of her business, transparency to their inventory was non-negotiable for their fulfillment partner. With Gail being based in Hong Kong, real-time transparency allows her to run her business seamlessly and remotely. LOCAD's technology allows every marketplace of Raw Bites to sync together – a feature that Gail considers as a gamechanger for her business, following their previous manual inventory tracking practices.
"At the end of the day, LOCAD is a tech company and I think that's what makes them different from all the other fulfillment partners that we explored who didn't have the capability to sync marketplaces," said Gail. She also shared that having access to the past 14-day sales has allowed her to accurately forecast and predict how much stock her team should send to the warehouse and improve the management of cash flow.
Gail explained that LOCAD has not only significantly freed up their time from the tedious parts of their business, but has also enabled them to focus on what's crucial to growing their brand. "Because of LOCAD, we were able to have time to invest in a marketing team that helps us grow the business," she said. At present, Raw Bites uses the real-time data from the LOCAD Control Tower to make sense of their customer orders and identify their wants and needs. This way, they are able to set more feasible KPIs, monitor their average basket size, identify best-sellers that can drive growth, and analyze their return-on-investment. "Because we shifted to LOCAD, we now have time to look into these things."
Another hesitation of Raw Bites that was addressed by LOCAD was joining marketplace campaigns. Gail shared that while the idea of joining mega campaigns on various marketplaces was tempting, she previously felt worried that her team wouldn't have the capacity to fulfill the orders on time. But with LOCAD enabling the logistics and fulfillment of Raw Bites, Gail feels more confident in participating and driving several marketplace campaigns to maximize her business' growth.
"As a business, I think we were always meant to grow, not to pack," said Gail. "Now that we're working with LOCAD, we can grow the [business] a lot more because we're no longer limited to the number of orders we can only pack per day."
Want to take your eCommerce business to the next level like Raw bites PH? Experience hassle-free e-commerce fulfillment with LOCAD!