The Shopee Birthday Sale in the Philippines is an annual extravaganza that shopaholics and sellers eagerly await. It's a time when deals and discounts rain like confetti, and the excitement in the air is palpable. But to make the most of this grand event, preparation is key. This comprehensive guide will unveil the strategies and tips to ensure your Shopee store stands out and shines during this mega sale. From setting goals, crafting enticing campaigns, optimizing your mobile experience, and safeguarding customer data, we've got you covered.
Introduction To Shopee Birthday Sale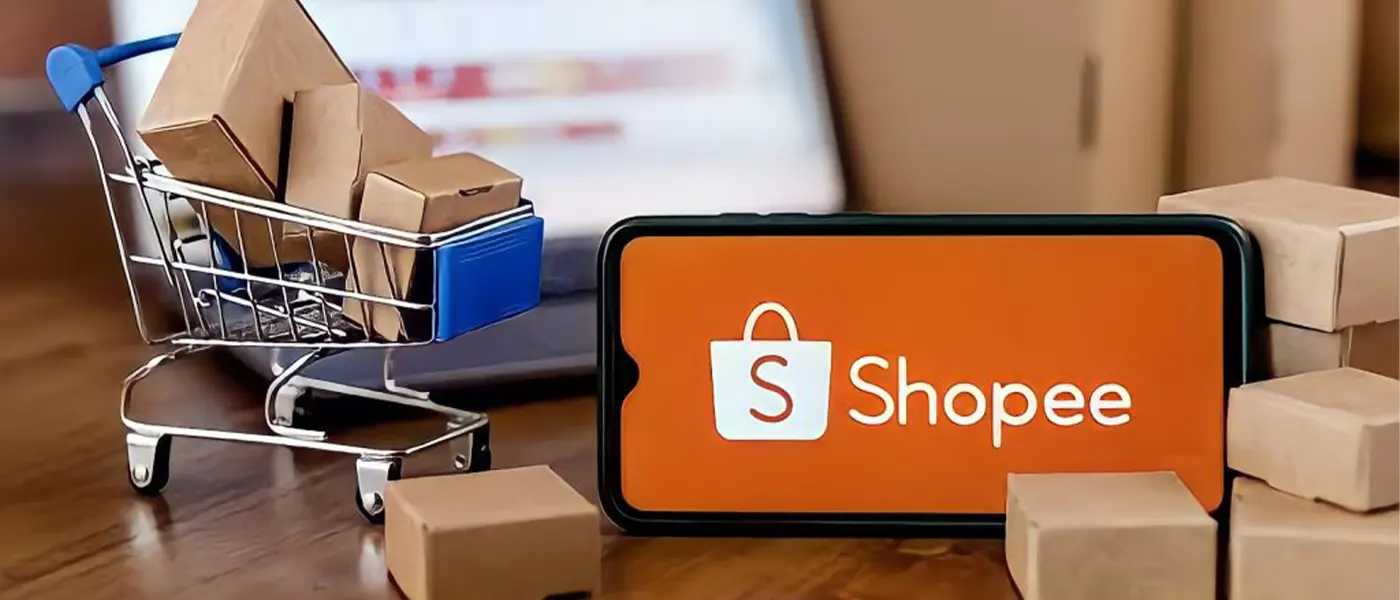 The Shopee Birthday Sale is a highly anticipated annual event in the Philippines and across Southeast Asia. It's a grand celebration hosted by Shopee, one of the region's leading e-commerce platforms, to commemorate its founding anniversary. During this sale extravaganza, shoppers are treated to an array of exciting promotions, discounts, and exclusive deals across a wide range of products, from electronics and fashion to home essentials.
For both shoppers and sellers, the Shopee Birthday Sale holds immense significance. Shoppers eagerly await this event to snag incredible bargains on their favorite products, making it a perfect time for budget-conscious consumers to shop for gifts, upgrade their gadgets, or indulge in self-care items.
On the flip side, for e-commerce businesses and independent sellers, the Shopee Birthday Sale offers a golden opportunity to boost sales, gain visibility, and expand their customer base. It's a chance to showcase products, attract new buyers, and engage with loyal customers in a festive online marketplace.
Now, let's dive deeper into the specifics of this exciting event and explore how you can make the most of the Shopee Birthday Sale, whether you're a shopper or a seller.
Shopee Birthday Sale Dates and Highlights
The Shopee Birthday Sale typically spans several days of shopping excitement, offering extended opportunities to grab fantastic deals.
When is the Shopee Birthday Sale in 2023?
While the exact dates may vary from year to year, Shopee traditionally holds this grand celebration in the weeks leading up to its founding anniversary, which falls on December 12. Shoppers can expect an extensive sale period, often starting in late November and continuing through mid-December.
Key Dates to Remember:
1. Kickoff Day: This marks the official start of the sale with a grand opening ceremony.
2. Flash Sales: Throughout the event, you'll find flash sales and hourly deals that offer limited-time discounts.
3. 12.12 Grand Finale: The Shopee Birthday Sale culminates on December 12 with a spectacular grand finale featuring massive discounts and special offers.
Exciting Sale Features and Promotions
1. Shopee's Birthday Sale: Shopee's birthday sale is renowned for its exciting features and promotions, ensuring a thrilling shopping experience for all:
2. Shopee Coins: Shoppers can earn and redeem Shopee Coins for additional discounts and cashback rewards.
3. Vouchers: Collect various vouchers offering additional savings on your purchases.
4. Free Shipping: Many sellers offer free shipping during the sale, making it even more appealing.
5. Midnight Mega Sale: Midnight shopping sprees with exclusive discounts for night owls.
6. Shopee Mall Discounts: Exclusive discounts and deals from trusted brands in Shopee Mall.
Highlights From The Shopee Birthday Sale 2022
Shopee Birthday Sale 2022 was an electrifying e-commerce extravaganza that left its mark with remarkable highlights. The sale witnessed over 1 billion items sold, reflecting the immense popularity and reach of Shopee.
More than 100 million orders were placed, illustrating the massive shopping frenzy that engulfed users. The sale generated a staggering $4 billion in Gross Merchandise Volume (GMV), reaffirming Shopee's position as a retail powerhouse. Additionally, Shopee welcomed over 10 million new shoppers during this spectacular event, underlining its ability to attract and retain a growing customer base. Shopee Birthday Sale 2022 was a resounding success, setting new benchmarks in the e-commerce world.
Preparing Your Store for Shopee Birthday Sale
A. Setting Your Sales Goals
Before diving into the Shopee Birthday Sale frenzy, defining your sales goals and objectives is essential. Consider what you aim to achieve during this significant sales event. Your goals could include:
Sales Targets: Determine the sales figures you intend to reach.
Product Launches: If you have new products, plan their launches strategically during the sale.
Customer Acquisition: Focus on attracting new customers to your store.
Clearance: Use the sale to clear out older inventory, surface products that are close to expiry, and make space for new products.
Clear goals will guide your overall strategy and help you measure success during and after the sale.
B. Stocking Up on Inventory
Inventory management is key to success during the Shopee Birthday Sale. Here's what you need to consider:
Assess Demand: Analyze past sales data, and market trends to identify top selling products in the Philippines and to forecast demand accurately.
Reorder Stock: Ensure you have sufficient quantities of your best-selling products.
Bundle and Discount: Create product bundles or discounts to entice more purchases.
Plan for Delivery: Coordinate with suppliers and logistics partners to manage deliveries efficiently.
A well-stocked inventory ensures you can meet the increased demand and capitalize on the sale's potential.
C. Optimizing Your Shopee Storefront
Your Shopee storefront is your digital shop window. Make it as appealing as possible:
Eye-Catching Banner: Create an attractive sales banner that communicates your offers.
Product Listings: Ensure accurate product listings with high-quality images and detailed descriptions.
Pricing and Discounts: Highlight your best deals prominently.
Mobile Optimization: Many shoppers use mobile devices, so ensure your store is mobile-friendly.
Optimizing your store enhances the shopping experience and encourages more visitors to purchase.
With these steps in mind, you'll be well-prepared to make the most of the Shopee Birthday Sale. Now, let's explore strategies for shoppers to navigate and maximize the sale's benefits.
Marketing Strategies for Shopee Birthday Sale
A. Crafting Irresistible Sale Campaigns
Flash Sales and Limited Offers: Create a sense of urgency with flash sales, limited-time discounts, and exclusive promotions. Highlight these offers prominently in your store.
Bundle Deals: Bundle-related products at a discounted rate, encouraging shoppers to buy more and increase the average cart value of your store.
Discount Coupons: Offer discount coupons that shoppers can collect and use during the sale.
Early Bird Specials: Attract early shoppers with exclusive discounts or gifts for making purchases during the initial hours of the sale.
B. Leveraging Shopee's In-App Features
Shopee Coins: Encourage shoppers to earn and use Shopee Coins during the sale. Coins can be a powerful incentive for repeat purchases.
Shopee Live Streaming: Host live product demonstrations or Q&A sessions to engage with your audience in real time.
Official Store Badges: Ensure your store is recognized as an "Official Store" on Shopee to boost trust among shoppers.
C. Social Media Advertising for Visibility
Paid Ads: Run targeted social media ads to reach a wider audience. Consider using Facebook,Instagram and TikTok ads to showcase your sale items.
Hashtags: Create and promote unique sale-related hashtags to generate buzz and encourage user-generated content.
Influencer Collaborations: Partner with influencers to promote your Shopee Birthday Sale offers. Influencers can significantly expand your reach.
D. Email Marketing Campaigns
Teaser Emails: Send teaser emails to your subscriber list before the sale begins. Highlight the upcoming discounts and deals to build anticipation.
Cart Abandonment Emails: Implement cart abandonment emails with personalized product recommendations and reminders about the sale.
Post-Purchase Emails: After customers purchase, send follow-up emails to request reviews and ratings, boosting your store's credibility.
By implementing these marketing strategies, you can create awareness, attract shoppers, and drive sales during the Shopee Birthday Sale.
Customer Engagement and Retention
A. Providing Exceptional Customer Support
24/7 Availability: During the Shopee Birthday Sale, ensure your customer support is available around the clock to assist shoppers with inquiries and issues.
Quick Response Times: Respond promptly to customer messages and inquiries. Swift resolutions can leave a positive impression.
Resolution Efficiency: Train your support team to resolve issues efficiently and professionally, ensuring a smooth shopping experience.
B. Personalizing Shopping Experiences
Personalized Recommendations: Use data analytics to offer shoppers customized product recommendations based on browsing and purchase history.
Targeted Messaging: Segment your email marketing list to go out to shoppers who have signed up for updates, shoppers who are inactive and new shoppers who have recently made a purchase from you. Send personalized offers and recommendations to different customer groups.
C. Loyalty Programs and Rewards
Exclusive Discounts: Reward loyal customers with exclusive discounts, early access to deals, or bonus Shopee Coins during the sale.
Free Shipping: Consider using free shipping against a minimum threshold as an incentive for members of your loyalty program
Points Systems: Implement a loyalty points system where customers can earn points for every purchase, which can be redeemed for discounts or gifts.
D. Encouraging User-Generated Content
Reviews and Ratings: Encourage customers to leave reviews and ratings for purchased products. Highlight positive reviews on your store's page.
Social Media Sharing: Encourage shoppers to share their purchases on social media with a dedicated hashtag for your sale.
By focusing on exceptional customer support, personalization, loyalty rewards, and user-generated content, you can foster stronger customer relationships and increase retention during the Shopee Birthday Sale.
Mobile Shopping Optimization
A. Mobile Shopping Trends
In-App Shopping: Leverage the trend of shoppers increasingly using Shopee's mobile app for convenience and accessibility.
Mobile Wallets: Ensure your store supports mobile wallet payment options, as many customers prefer this secure and efficient method.
B. Ensuring Mobile Compatibility
Responsive Design: Your Shopee store should have a responsive design that adapts seamlessly to various screen sizes, from smartphones to tablets.
App Compatibility: Test your store's compatibility with Shopee's mobile app to guarantee a smooth shopping experience for app users.
C. Mobile-Friendly Checkout Process
Streamlined Checkout: Simplify the checkout process for mobile users by reducing the steps and forms required for purchase.
Guest Checkout: Offer a guest checkout option, allowing customers to make purchases without creating an account, which can be more appealing on mobile devices.
By focusing on mobile shopping trends compatibility and optimizing the checkout process for mobile users, you can capture a significant portion of the Shopee Birthday Sale's mobile-driven traffic and sales.
Security and Data Protection
A. Safeguarding Customer Data
Data Encryption: Ensure that all customer data, especially payment information, is encrypted to protect it from unauthorized access.
Compliance: Adhere to data protection regulations and standards, such as GDPR or local data protection laws, to safeguard customer information.
B. Secure Payment Processing
PCI DSS Compliance: If you handle payment processing directly, maintain Payment Card Industry Data Security Standard (PCI DSS) compliance for secure payment transactions.
Third-Party Payment Processors: Consider using reputable third-party payment processors like PayPal or Stripe, which offer robust security features.
C. Fraud Prevention Measures
Fraud Detection Tools: Implement fraud detection tools to identify and block suspicious transactions.
Customer Verification: Employ two-factor authentication or identity verification for customers during high-value transactions.
By prioritizing security and data protection, you can build trust with your customers, ensuring their sensitive information is safe and secure during the Shopee Birthday Sale and beyond.
Conclusion
As the curtains fall on the Shopee Birthday Sale, one thing remains crystal clear: it's more than just a sale; it's a celebration of retail, an opportunity for sellers and shoppers to come together and make magic happen. By following the insights and strategies outlined in this guide, you can navigate the complexities of the Shopee Birthday Sale with confidence and finesse. Remember, success in e-commerce is not just about the products you sell; it's about the experience you offer. So, gear up, stay focused, and let the spirit of Shopee's Birthday Sale propel your business to new heights. Happy selling!
Experience fulfillment by Locad today!
Frequently Asked Questions
When is Shopee Birthday Sale PH 2023?
Shopee Birthday Sale PH 2023 is expected to take place in December, celebrating Shopee's anniversary with exciting deals and promotions.
What can I expect during the Shopee Birthday Sale PH?
Shopee Birthday Sale PH offers a treasure trove of discounts, flash sales, vouchers, and exclusive deals on a wide range of products from various categories.
How do I participate in the Shopee Birthday Sale PH?
To participate, simply download the Shopee app, create an account, and stay tuned for announcements and updates. You can start adding your favorite items to your cart and make the most of the sale.
Are there special promotions for Shopee Pay users during the sale?
Yes, Shopee Pay users can enjoy exclusive promotions and discounts during the sale. Keep an eye out for Shopee Pay deals and offers.
What are some tips for maximizing savings during the Shopee Birthday Sale PH?
Some tips include planning your purchases in advance, using vouchers, participating in games and contests, and staying updated with flash sales and limited-time offers.