Here are a few facts: the global beauty industry was worth more than $400 billion in 2020 and is projected to grow to a market volume of as high as $458 billion in 2027, according to industry reports.
Other studies and market data analysis actually places a higher number for the global beauty and cosmetics industry. How high? More than $700 billion in five years.
This multi-billion-dollar industry supplies health and beauty care products into a variety of retail streams–from drugstore chains, specialty stores, supermarkets, pharmacies, luxury brands showrooms, online storefronts, and channels, etc.–this industry is indeed a behemoth in today's global economy.
Thus, one can only imagine how important logistics for beauty and cosmetics is to new e-commerce companies as well as large global enterprises.
The number of brands of beauty and cosmetics is also astounding. There are 182 well-known brands that offer skincare and cosmetics, and they all fall under seven global conglomerates. These will include L'Oreal, Johnson & Johnson, Shiseido, Estee Lauder Companies, Unilever, Coty, and Procter & Gamble. These large companies control advertising and production of the very products that end up in our go-to everyday makeup kit.
Thus, it is perhaps fair to say that in developing your own brand, following the footsteps of these bigger brands when it comes to market logistics is advisable, especially if you want to compete in the market.
Finding the right partners and solutions for logistics for beauty and cosmetics becomes necessary if you—as a budding online business, or as a long-time e-commerce company—want to really thrive.
In this article, let's take a look at what the requirements are for logistics for beauty and cosmetics products, and how you, as an e-commerce company can leverage these strategies.
Logistics and product management
A successful cosmetics company needs a logistics manager that manages information on the requirements of retailers.
Every customer has a variety of nuanced choices that are often times up-close and personal, from hygiene to beauty products. No one has the same skin type, and no one has the same allergies or sensitivities to product ingredients. The beauty industry is rooted in unique human experiences which makes its element of variety one of the major reasons why it is required to be sensitive with its customers, and, respectively on retail requirements.
A logistics manager can thus help an e-commerce company to effectively make use of information depending on customer preferences, characteristics, and whims.
A logistics manager should also be able put in place measures to avoid the exploitation of customers through scams, false advertising, and advertisement of toxic products, the distribution of cosmetics is regulated by Regulation (EC) No 1223/2009 of the European Parliament and of the Council (amended in 2013).
This applies globally. Countries have several codes and laws that ensure market safety and public health. Consumer protection and market safety make the playing field lawfully sound, meaning the billion-dollar cosmetic industry is required to make sure every cosmetic product is centered on legitimate social demand. This is not limited to large companies but also affects small companies.
Companies are also expected to be as transparent as possible when it comes to the ingredients used in order to gain customer trust. Customers expect high-quality raw materials and more organic ingredients depending on the price margin. Sustainability is expected, as well as accountability for the health of the paying customer. This market behavior complies with global regulations on production and consumption.
Supply and Demand in Logistics
It is said that a human-centric business is necessary to drive the demand for cosmetics and health products. Basically, companies should have a feel of what products will click to as many customers as possible.
Once demand is established, supply becomes the next hurdle. After creating demand through successful advertising, veritable techniques, and brand reputation, it is important for the company to follow through with the supply.
The bigger the demand, the higher the volume of production. This is the very basic tenet of developing a company. Supply and demand are fundamental in defining customer experience for brick-and-mortar companies and e-commerce firms as well.
Product Logistics Management in a Competitive Market
The consumer experience is not limited to the actual cosmetic product. It begins right after the customer places an order or goes to the store, and ends when the cosmetic product has served its purpose. Everything in between can be monitored and controlled, and if the company's product handling is sloppy, it makes an impact on the company's reputation. Every step of the way determines if your brand is good enough to be in the billion-dollar market.
The performance of cosmetics logistics managers and third-party logistics providers can make or break your brand's competitive advantage. Logistics managers make sure that cosmetic production is well-prepared. This includes making sure that cosmetic products are labeled with complete and accurate information on their respective shipping requirements.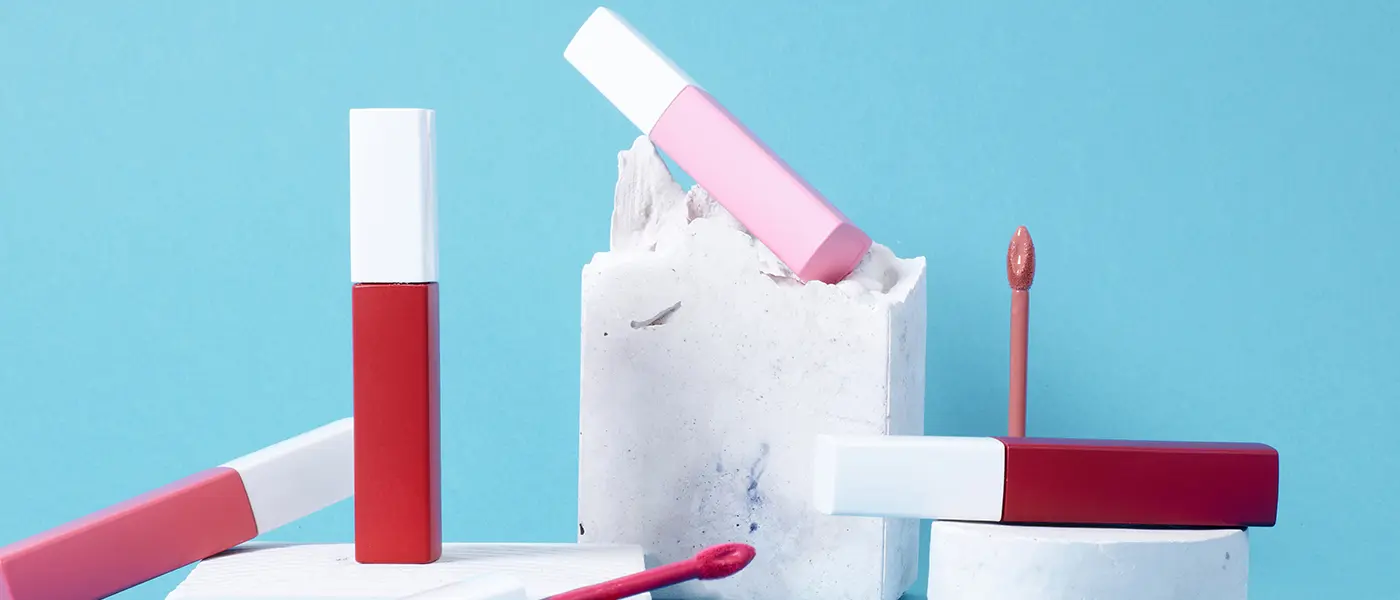 Shipping Requirements
Logistics for beauty and cosmetics can be daunting and is not very easy when it comes to requirements. Let's take a look at a few of these logistics requirements.
What are shipping requirements? Products have different shipping requirements depending on their respective ingredients. Many cosmetic products are sensitive to moisture and humidity, temperature, sun or light exposure, and even exposure to ambient light. The chemistry of each cosmetic product directly defines the purpose of the product, so the shipping requirements are meticulous. Inadequacy or shorthandedness in supplying the correct information on shipping requirements falls on the logistics managers' shoulders. Failure when it comes to preparation means that the cosmetic product might end up damaged or defective.
Some cosmetic products are perishable or require refrigeration. Warehouses and sorting facilities are licensed to receive different kinds of shipments. Licensed warehouses typically mean that these warehouses are capable of storing and sorting large volumes of cosmetic products. In some cases, pharmacists are enlisted to ensure compliance on whether or not an establishment can cater to storage requirements.
Logistics managers are responsible for supplying accurate information on product shelf-life and other consequences of poor handling.
Cosmetic products are also vulnerable to bumps, shocks, and tilts during transport. Shipment providers must be supplied with accurate information, including product shipping requirements.
As a logistics, manager it wil be worhtwhile to know some of the elements cosmetic products are usually vulnerable which will include; moisture and humidity; temperature; sun or light exposure; bumps; and shocks, or tilts during transport, among others.
Location
Thankfully, many logistics providers offer in-depth product monitoring. Many companies call for traceability during product deliveries. Product traceability is when products are marked and traced during transit, which makes sure packages arrive in the customers' preferred location. Lost packages mean a loss in profit, as the consumers will most likely opt for a refund.
Choosing Global Logistics Providers
Let's take a look at some global companies and how they answer some of the challenges when it comes to logistics for beauty and cosmetics.
In Brazil, Penske Logistics uses a Transportation Management System to help their large cosmetics clients manage on-time delivery of products to customers, dealers, and retailers in big cities. Because of the location of these big cities, where traffic congestion is constant, Penske Logistics uses the TMS to ensure that the products don't get lost in transit.
Third-party logistics providers need to be able to handle high volumes of products and their respective storage requirements. Cosmetic products need to be maintained and monitored before and throughout transit. Many providers typically offer full-sensitivity detailed temperature data logging when products are in transport. One of these providers, Logmore, utilizes an agile QR data logger solution with a cloud-based platform.
Another example is Unilever in the United States. The company focuses on a more sustainable supply chain by working with Oracle Transparent Management, a third-party solutions provider and one of the global leaders when it comes to enterprise software.
Oracle Transportation Management has automated transport algorithms that can handle the product requirements of large companies such as Unilever. Unilever is also integrating Oracle Transportation System with its warehouse management system, enterprise resource planning applications, electronic data interchange, and transportation system, as well as interfacing with carriers and third-party logistics providers.
Not only that, Unilever's logistics providers such as Oracle Transportation Management also offer CO2 efficiency in North America, which benefits the environment.
Another logistics company that many businesses go to is Fleetable.
Fleetable is a cloud-based fleet and transport management software that allows logistics managers to track and manage all aspects of shipment, from employing drivers and renting vehicles to monitoring which warehouse needs maintenance and repairs. Fleetable can help logistics managers monitor fuel consumption, driver settlement, and inventory management. It has consignment tracking, a full truckload system, a part truckload system, a freight broker system, and many other services that prove useful for cosmetics companies.
There are many logistics services available to companies at all times. However, the challenge doesn't end there. Many companies face nuanced location-based problems that can only be solved by being creative.
Strategies for Global Beauty and Cosmetics Companies
The COVID-19 pandemic hindered the full potential of logistics management services when companies and providers were encouraged to go no-contact. In light of the COVID-19 virus, L'Oreal, one of the largest cosmetics companies globally, transformed its physical stores into temporary distribution centers, which helped aid supply and demand through e-commerce.
Cosmetics logistics managers are no strangers to innovative techniques that boost profit.
Not only that, for more efficient information-sharing, L'Oreal attaches a QR code to their products to generate product information, including product traceability during transit. This allows the company to elevate its transparency and accountability. To tackle the call for sustainability, L'Oreal uses environment-friendly transportation alternatives such as electric vehicles, trucks powered by liquefied natural gas (LNG), and zero-emission alternatives such as bicycles.
Johnson & Johnson, one of the biggest conglomerate companies in the world, is leasing hundreds of warehouses worldwide. These warehouses cater to Johnson & Johnson's product requirements, are highly maintained, and are closely monitored. The company has employed logistics managers that are meticulous in reflecting accurate information to logistics providers.
Big companies always seek to improve harnessing data and information management. Data is key when it comes to keeping up with product reviews, trends, and customer demand.
International e-commerce platforms help customers track their orders through transportation management systems. This helps brand transparency and accountability in case of lost packages.
Products transfer from facility to facility. Logistics platforms can tag damaged goods and open a communication line between companies and logistics providers. From this, problem-solving can begin, such as sending another shipment of the same product and alerting the affected customer.
Conclusion
Logistics for beauty and cosmetics come with challenges but is absolutely necessary for a business to thrive. The beauty and cosmetics industry is quite a unique sector that is mostly customer-centric, and thus, most companies bank on "customer experience" to drive more business.
Even the way cosmetic products look on the shelves of physical stores, from drugstores to high-end luxury stores, affects the customer experience.
Beauty and health products also have somewhat special logistical requirements. For instance, cosmetics such as lipsticks and eyeshadow palettes require careful handling and should be designed to survive the transit—and the everyday travels of a woman's purse.
Aside from customers and products, global companies need to focus on logistics such as delivery.
Ensuring on-time delivery for e-commerce businesses solidifies a company's competitive advantage and customer loyalty.
Companies that are unable to innovate creative solutions to adapt to the rapidly growing and ever-fluctuating market for beauty and cosmetics are doomed to fail and go bankrupt.
The beauty industry is hard to keep track of, but choosing a certain demographic, and using the best techniques in product design, advertisement, and transportation logistics, can help solidify a cult following. The rules are not written in stone and are always subject to change, however.
Trend analysis and data management show veritable results when it comes to predicting customer demand.
Logistics management also plays a crucial role in developing a business and growing a company, as it deals with handling finances for hiring drivers and funding the fuel consumption of each cargo truck, searching for sustainable transport systems, and warehouse maintenance.