Business License: Where You Can Get It
Every country has its own set of laws related to how businesses should be run. Likewise, even Australia has specific rules around licenses and permits, without which any business cannot operate legally. Some of the reasons why proper business licenses are important in Australia are:
It provides protection to businesses and their employees.
You can easily trade without attracting penalties or fines.
Licenses deem your business activities legal and under the purview of Australian law.
It improves your brand's reliability among buyers.
Hence, every Australian e-commerce business must own a business license, without which they are subject to legal action. The Australian Business Licence and Information Service website provides information on how e-commerce businesses wanting to set up operations in the country can apply for a business license.
In this article, we will be discussing the major information related to licenses and permits you need to operate our e-commerce business in Australia. You will gather a thorough understanding of the laws and regulations in the Australian e-commerce market, the permits and licenses you need to apply for, how you can register your business online, and much more.
Things You Need to Obtain a Business License
A business license in Australia depends on certain information, such as your business type, business location, business structure, and business operations. To find out the permits required to operate your e-commerce business in Australia, check out the official government knowledge base.
Furthermore, you will also get to know about the codes of practice you would have to follow.
To simplify the process, you may contact an agency. The website also will guide you through the necessary paperwork required to obtain your business license.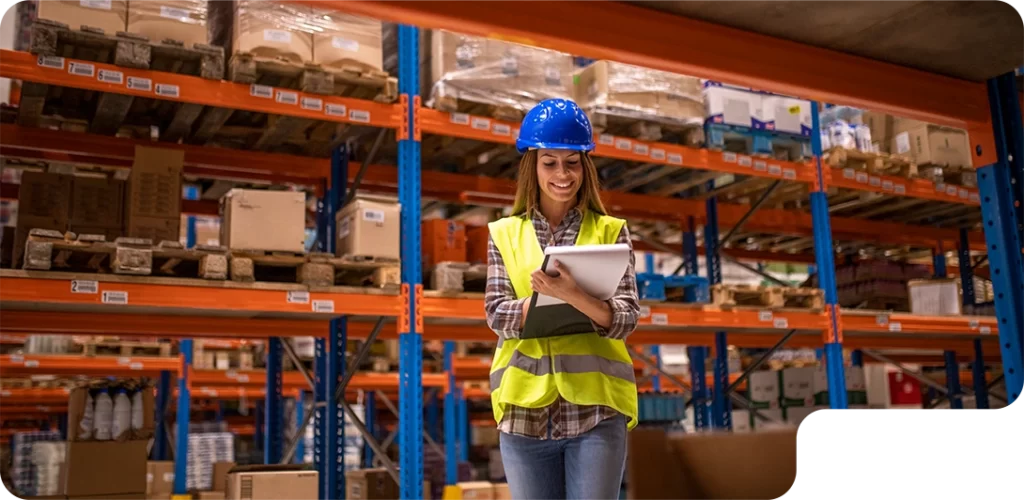 A Quick Guide to Selling Online in Australia
Ever since the pandemic, more and more Australians have resorted to online shopping instead of going to stores.

With this information, you might think selling to Australians online is easy. However, there are quite a few regulations and norms that should be followed by e-commerce businesses planning to sell online in Australia.
Steps to set up an online business:
Select the legal business structure you want to apply in your company. This could be forming a partnership, registering to operate as a company or as a foreign company, and so on.
Apply for and obtain the necessary registrations to operate legally.
Setting up insurance coverages, data security systems, trademarks (if necessary), and so on.
Acquire essential assets like domain names, product agreements, hosting agreements, etc., all of which will help you run your business.
Approve a proper financial record-keeping system to maintain transaction and tax records.
Get in touch with contractors and employees to ensure a steady pace of your operations.
In addition, there are regulations imposed by the Australian Government on online businesses. Online businesses in Australia are required to comply with laws passed by the three levels of legislative bodies present there, namely Federal, State, and Local.
Let us now take a quick look at the relevant Australian regulations:
The Corporations Act 2001- This Act dictates the corporate structures that businesses can employ while conducting business in the country. The Corporations Act governs aspects like regulations for business operations, shareholder protection, and so on.
Spam Act 2003- This Act helps protects consumers from unwanted commercial messages by making it mandatory for businesses to ask for consent before sending such messages.
Competition and Consumer Act 2001- The Competition and Consumer Act oversees fair trading practices, thus preventing anti-competitive business conduct.
Electronics Transactions Act- With the help of this Act, online transactions carried out under the Commonwealth Law will be valid and accepted.
Lastly, there are certain duties and responsibilities that are imposed on online businesses to protect consumers and make e-commerce more transparent.
E-commerce businesses should provide genuine online reviews as customers rely on this to make purchasing decisions. Writing fake online reviews is illegal. However, businesses can incentivize customers to encourage them to leave their reviews. They should also be open and receptive to receiving both positive and negative feedback.
As strictly mentioned in the Australian Consumer Law, false advertising is illegal. Hence, businesses have to provide correct information about their products.
You will be responsible for your products even after buyers have bought them. Hence, if the products you sell through your e-commerce store are not working or doing what it was intended to do, you will be required to repair, refund, exchange, or compensate the customer.
What Do You Need to Start an Online Business in Australia?
Broadly speaking, two legal requirements exist for starting an online business in Australia. They are as follows:
Australian Business Number- As already mentioned, an Australian Business Number or ABN is allotted to businesses after registration. ABN is a unique set of 11 digits that forms the primary identity of a business.

Registering for ABN ensures that your business is eligible for an Australian domain name. This can help increase your reliability among Australian customers.
Goods and service tax- All stores in Australia, whether online or offline, must pay goods and service tax or GST for the products they import into Australia for sale. Hence, it is mandatory to register for GST as well.
Fortunately, GST laws in Australia are pretty simple and easy to understand.

– The GST in Australia is 10% on all goods.
– However, for products valued above $1,000, the seller would have to pay other taxes and duties, in addition to the GST.
– Lastly, those who make $75,000 or more are required to pay GST for their low-value products.
How to Register Your Online Business in Australia?
It is pretty simple to register your online business in Australia. Read on to know more:
To register your online business, you need to visit https://business.gov.au/, where you can register your ABN, business name, PAYG withholding, and GST.
Alternatively, you can also register your business name at https://asic.gov.au/
In addition to all this, you also have to register for a Tax Filer Number or TFN. All businesses are required to have a TFN, which can be obtained by applying online. Some information needed to process your TFN include:

ABN
Business activities
Authorized contacts
If you want exclusive rights to your business name, you will have to apply for a trademark separately. One of the key benefits of trademarking is that it stops other brands from profiting off of your key branding. To register your trademark, you will first have to identify what you want to trademark. Next, go on IP Australia's website and run a trademark search to ensure no other entity has trademarked your asset previously. Once certain that you are the first to trademark your asset, check out which type of trademark is applicable to you. Lastly, apply for your trademark and wait for confirmation.

As your business focuses on sales, you will also have to register for taxes, depending on the law. For instance, registering for GST provides businesses with the benefit of claiming tax returns. Furthermore, it also makes the business entity legal and reliable. To register for GST in Australia, one can visit the online Business Registration Service provided by the Australian government. You will simply need an ABN to register for GST.
A Look Into the Australian E-commerce Laws and Regulations
Apart from the ones already mentioned, there are four other crucial laws concerning the Australian e-commerce industry.
Australian Consumer Law- The Australian Consumer Law guarantees certain rights to consumers after they purchase any product or service, whether online or offline. These are also called Consumer Guarantees and assure consumers that any product or service they've bought will work or provide whatever it has claimed. The Australian Consumer Law works in tandem with every store's policies and cannot ever be replaced or made optional.

E-commerce Shipping Restrictions- As per the e-commerce shipping restrictions, a number of goods, like aerosols, perfumes, cigarettes, explosives, and so on, cannot be sent through courier or post. This law exists to ensure no accidents happen during the transportation of goods.

Privacy and Data Protection Laws- Most online businesses have email automation facilities to constantly update their customers about attractive offers and send other promotional messages. However, customers might often get irritated by the number of automated emails they receive. Hence, the Australian government regulates the number of such emails sent to buyers through the Privacy and Data Protection Laws.

Product liability regulation- Product liability regulation ensures product safety so that harmful products are not marketed in the country.
Conclusion
Having your license and permits in order can help you seamlessly launch and operate your e-commerce business in Australia. These essential documents help business entities function legally and gain the trust of the customers they are serving. Thanks to digitization, these processes can be done online cutting down the time and effort involved significantly.
Once you have your licenses and permits ready, you can start focusing on scaling your business operations. Your focus would be to dominate the market through advertising and increasing order fulfillment by partnering with a reliable fulfillment center in Australia.