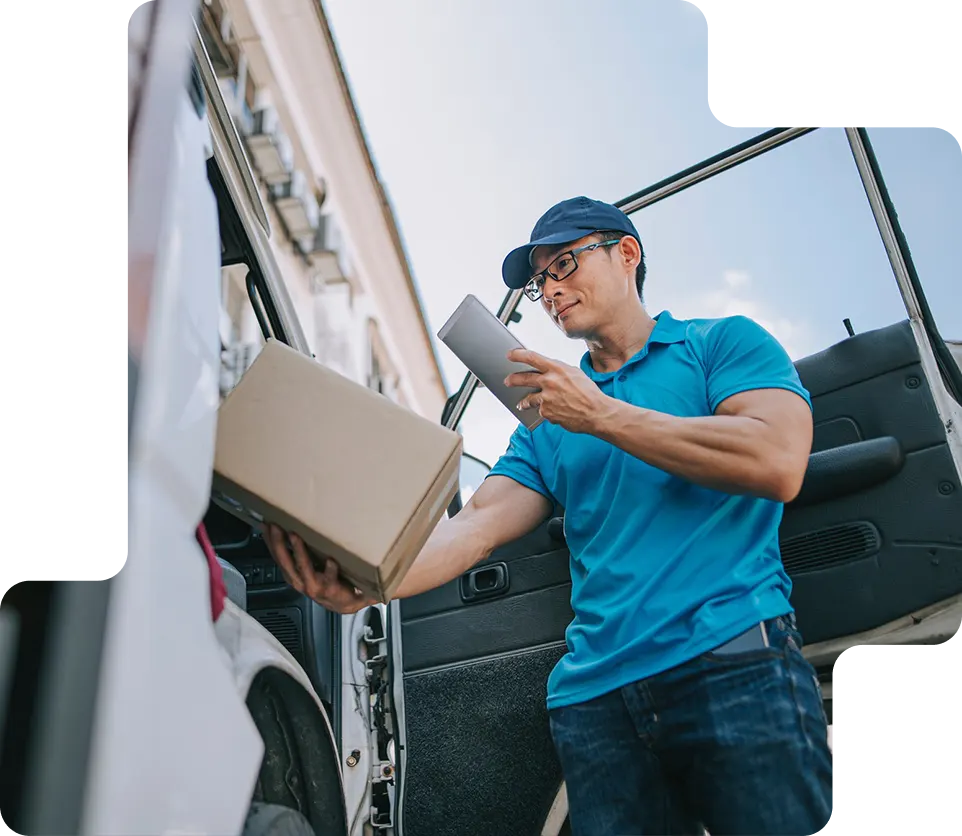 The Best E-commerce Pick and Pack Company In The Philippines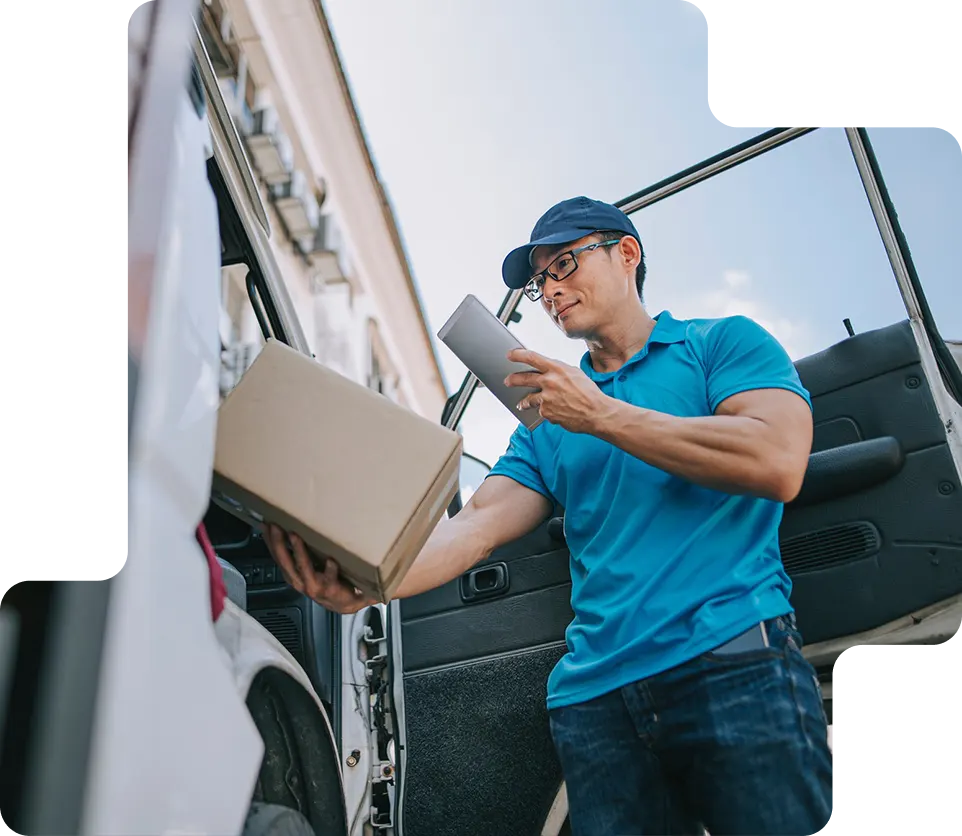 Affordable Shipping Rates
Getting started with Locad is very simple
Hiring and training staff for the pick and pack process can be very expensive. If you're selling on multiple channels, the costs of this increase substantially. This is why it's important to weigh the costs before deciding.
With limited space, you need to make the best use of your available land. That means having a good storage and retrieval system in place so that e-commerce merchandise can easily be found and packed.
Customers in the Philippines are always looking for quick, cost-effective service. To deliver that as a business, you need to have a fast and efficient pick and pack process in place. Not only will this meet customers' demands, but it can also create great customer satisfaction.
One of the biggest challenges of picking and packing is making sure you get everything right. With manual processes that are often outdated, it can be easy for pickers to make mistakes that result in sending the wrong items to your customers. This can lead to not only unhappy customers but also an increase in returns and wasted inventory.
Picking and packing are way simpler with Locad
Locad is built to make picking and packing more of a hassle-free experience for online sellers in the Philippines. With accuracy, efficiency, and productivity at the core of everything Locad does, there's no better solution for anyone who wants to take their business to the next level. Specially designed with e-commerce businesses in mind, Locad is the perfect solution for anyone looking to take their business to the next level.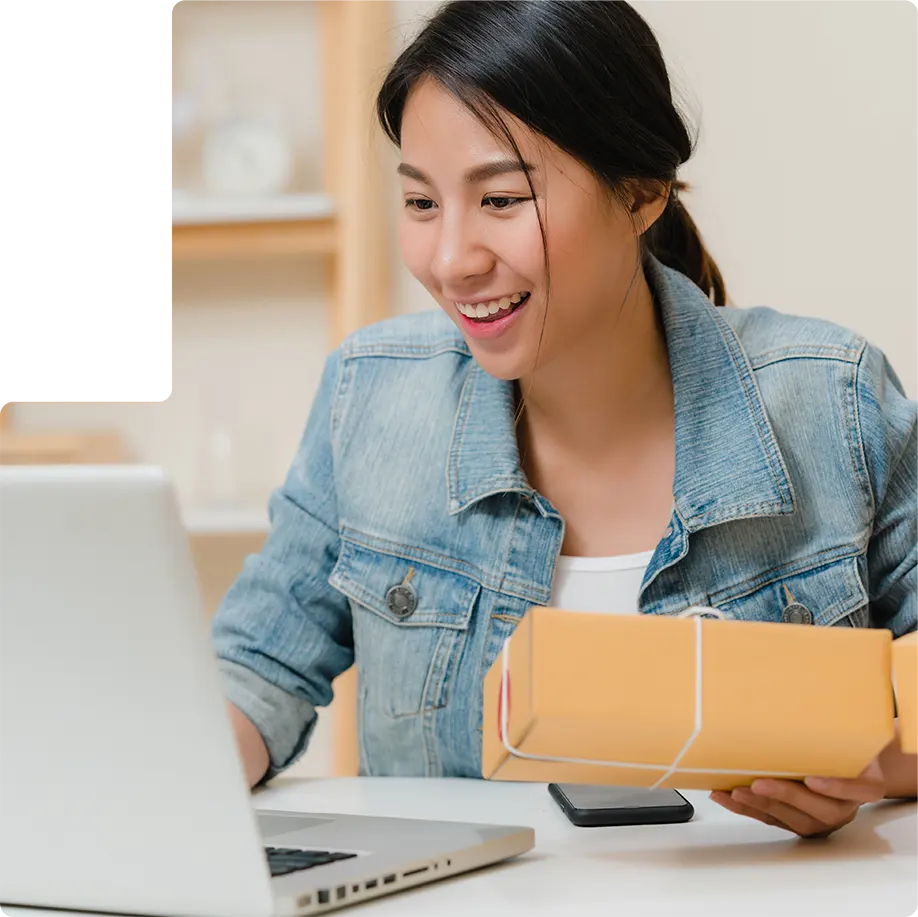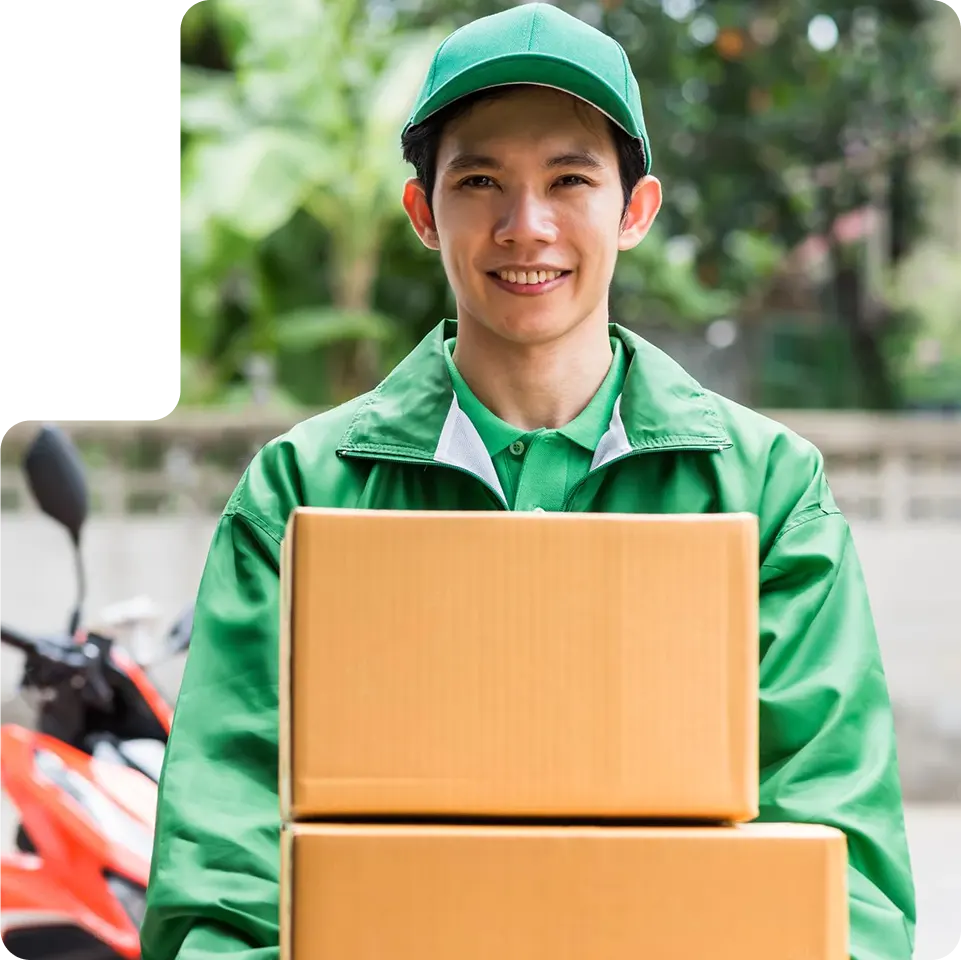 Factors to consider when choosing a pick and pack company in the Philippines
Pick and pack services are competitive, and it can be difficult to find a quality provider. Your best bet is to choose a company that has been in business for a while and has a good reputation.
The Array of Services Offered
To make sure you get the best service for your pick and pack needs, take a look at some of the various services that are available. Some companies only offer shipping options, but others also offer order fulfillment and warehousing.
When hiring a pick and pack service in the Philippines, find out how their prices compare to other companies. You never want to pay more than necessary for the same level of service.
The benefit of pick and pack service centers is that they are relatively close to your customers, enabling you to get merchandise to them faster. This proximity may be especially appealing if your business has warehouses in different locations.
When you're running a business, an important part of the process is choosing a pick and pack partner in the Philippines that can get your orders shipped out quickly. Utilize services from a dependable pick and pack partner who can quickly fulfill all your shipping needs.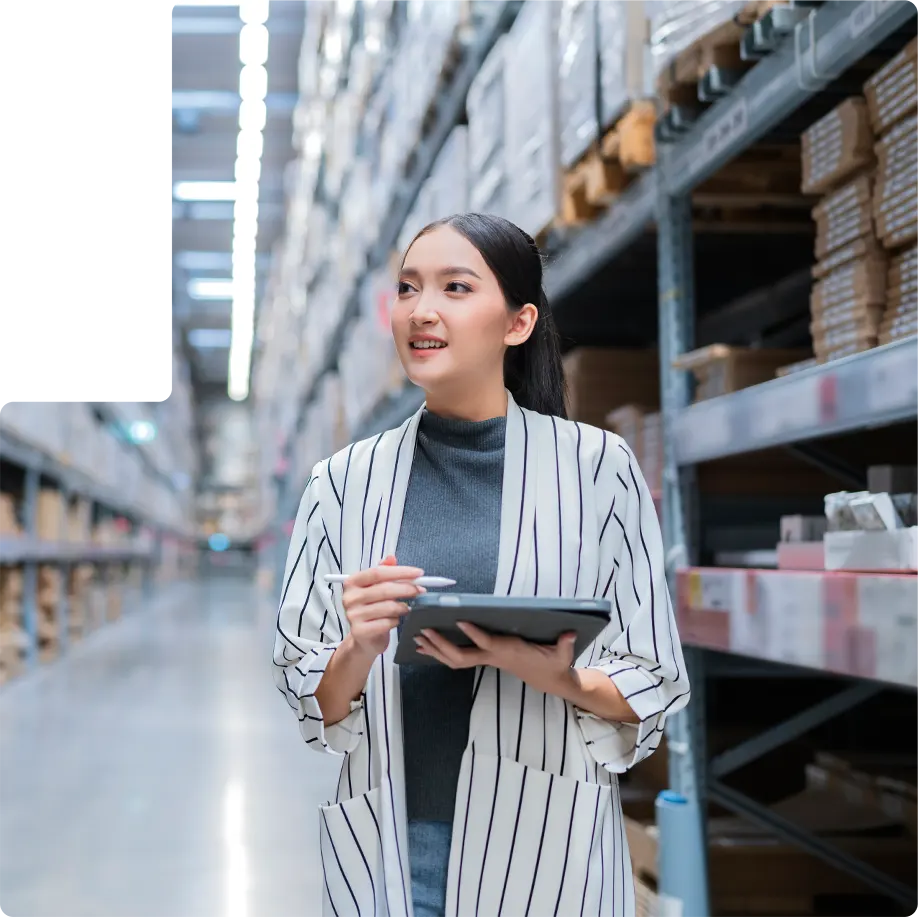 Here's why Locad is the best solution for picking and packing in the Philippines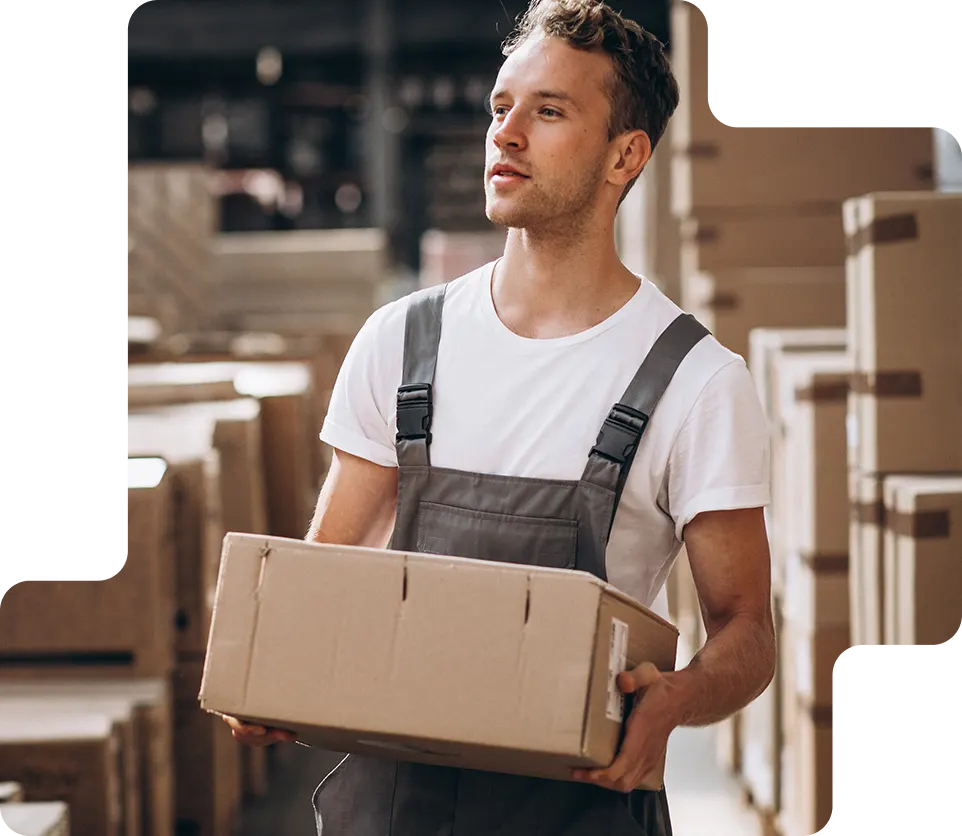 Locad makes it easy for your business to store, organize, and fulfill orders from e-commerce websites. It integrates with your favorite platforms, like Lazada, Zalora, Shopify, WooCommerce, and more.
Find all your data in one place
Our powerful dashboard gives you everything you need to make informed decisions about your business. It tells you what's happening with your inventory, sales, shipping, and more – so you're never left in the dark. With Locad, you'll always know exactly what's going on with your business.
Order Management that is seamless
At Locad, we understand that some orders are larger than others. We approach every order, whether it's one or a thousand of them, with the same level of care and attention. With our robust order management system, you can easily track and manage customer orders from start to finish.
Locad ships a large number of packages every day across the Philippines. Most of our customers take advantage of our partnership with local and international courier companies to get the cheapest shipping rates possible.
Impeccable Customer Support
Locad provides the best customer service in the Philippines. From the moment you sign up, we'll be available to answer any questions and help with any issues that may arise. We want to make sure your business is successful and that you're satisfied with our service.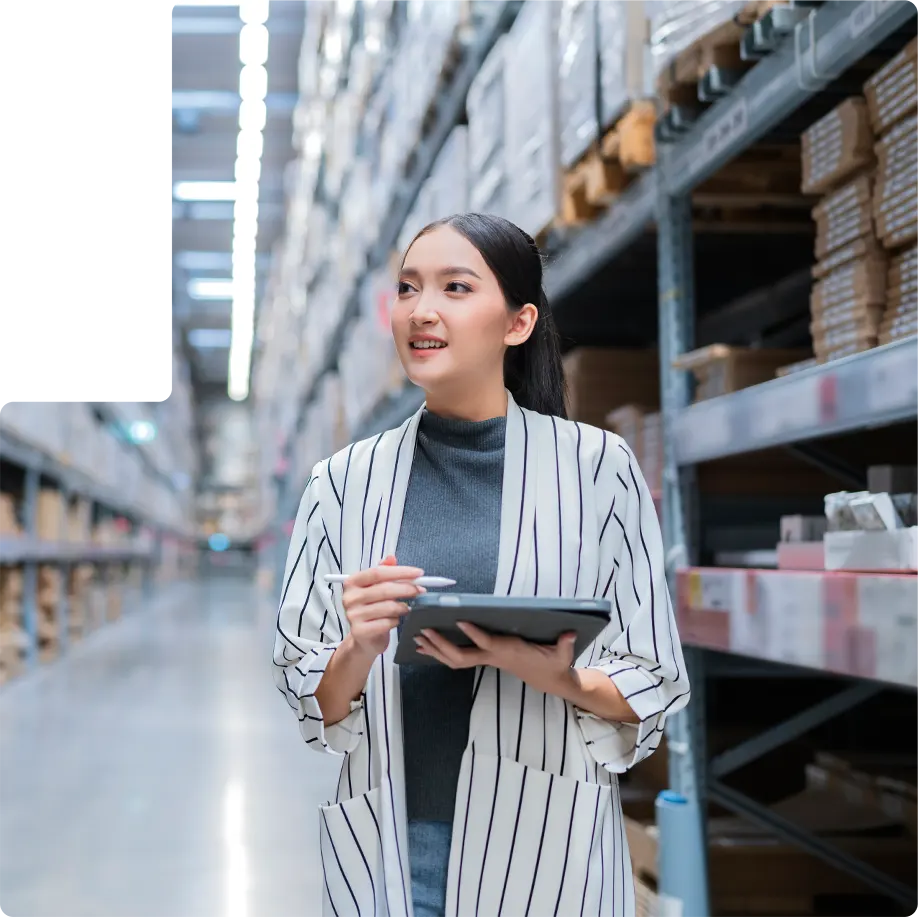 How to Choose the Right Shipping Carrier to the Philippines
When it comes to shipping orders to the Philippines, choosing the right shipping carrier matters. It ensures that your products are picked up from your pickup point and delivered to customers. When you bank on the right carrier to ship orders to the Philippines, you deliver a good customer experience that assures your business of their patronage. Here are some of the factors you should consider while choosing a shipping carrier to the Philippines.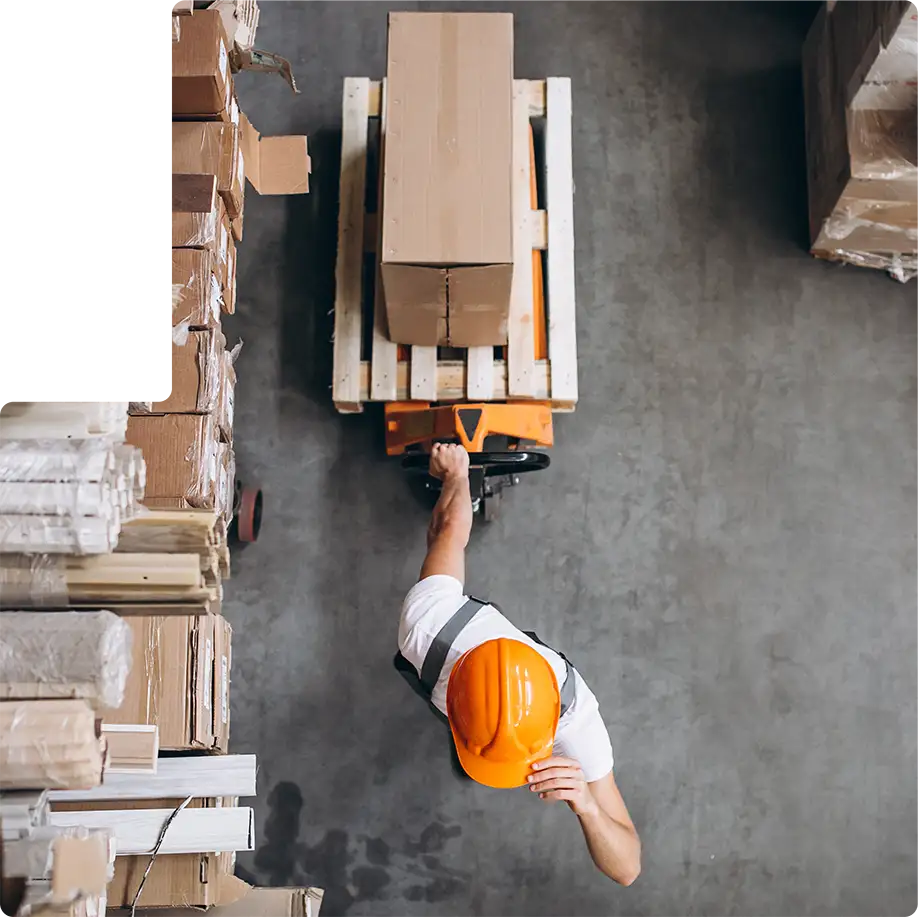 Join 100 + fulfilled businesses and start your journey
Locad is #1 among the top e-commerce fulfillment companies in the Philippines
Locad is the inventory, order fulfillment, and warehousing service for your e-commerce business. We'll take care of all these logistics so you don't have to. At Locad, we provide a wide range of services with unbeatable prices that are more attractive than our competitors.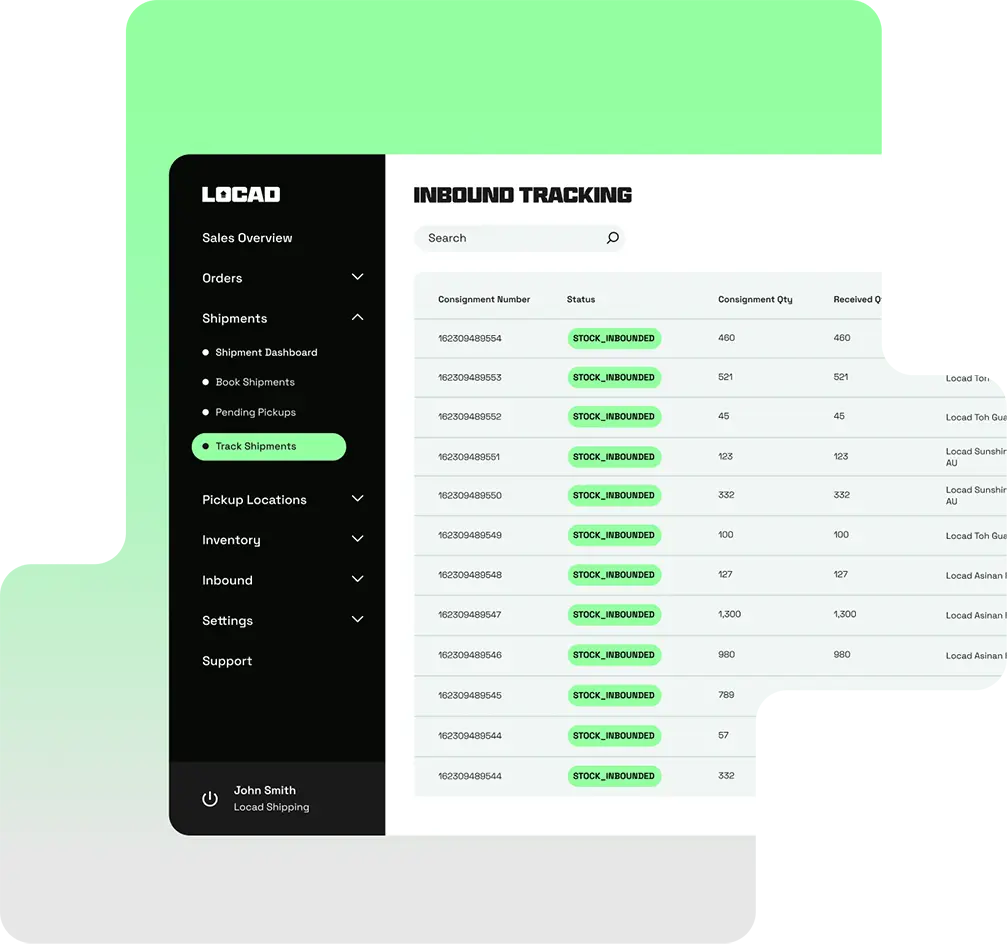 Locad is your all-in-one pick and pack fulfillment partner, enabling you to increase profits.
Locad's warehouse services in the Philippines connect seamlessly with Locad Control Tower. This helps e-commerce business users view how their brand's products are processed and managed through the complete fulfillment process.
Locad seamlessly enables you with efficient features like
Real-time tracking of all your inventory and stock levels
Insights on stock movement for data-driven decisions
Every SKU is handled for easy pick, pack, and shipping from the warehouse
Detailed fulfillment overview of every product in the warehouse
The Locad Control Tower monitors your product fulfillment process, so you get a complete picture of your business sales at any time
Redefined and Top-notch pick and pack fulfillment in the Philippines
It can be hard for any e-commerce company to have an efficient process for picking and packing their products. The stock should be organized, accessible, and easy to track so you always know what the customer has received. Products need to be packaged well to avoid damage during shipping and make sure they reach customers safely and on time. Plus, you need a warehouse staff to generate shipping labels and stick them on the packages.
These tasks are time-consuming and a major headache for small e-commerce businesses that don't have the resources to invest in physical space, personnel, and a tracking system. That's why many of them are hiring Locad fulfillment to do pick and pack work. Outsourcing your pick and pack work to our fulfillment center can mean saving time, money, and energy that can be best used elsewhere. All you need is a warehouse space with the latest technology to provide an easy way for you to store, pick, pack, ship, and track your products quickly. Luckily Locad has got you covered!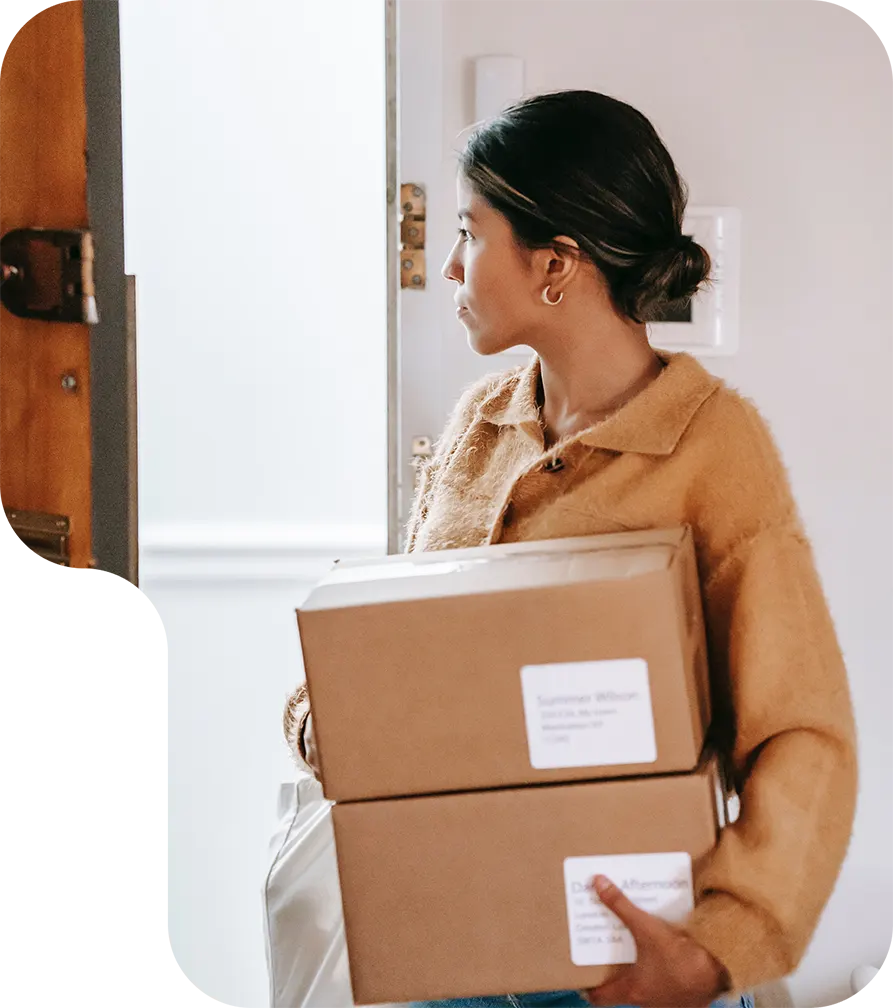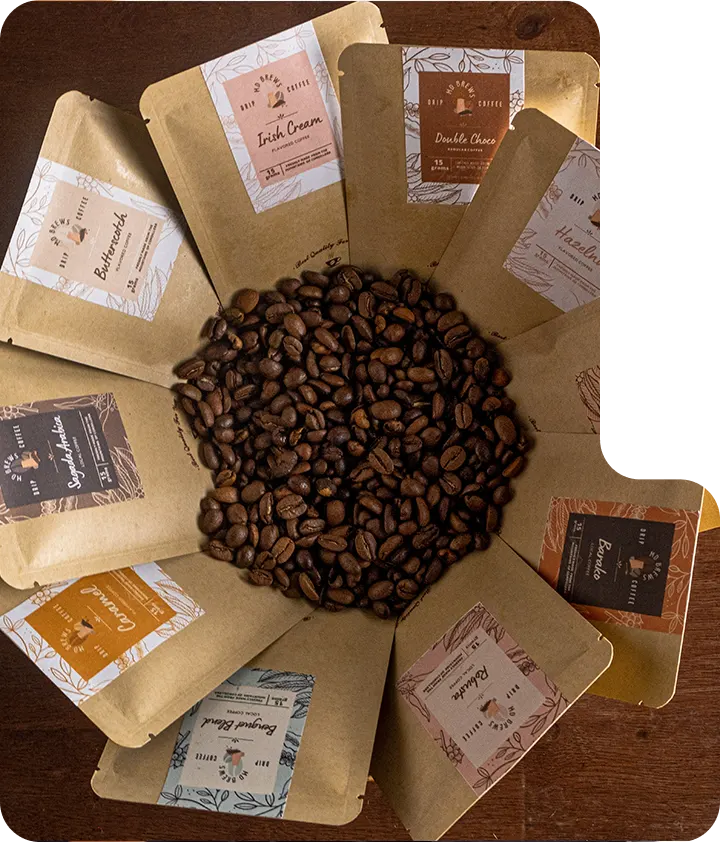 Key Metrics:
Delivery of order to customers in only 1-2 days
Revenue increased by 100%
Earned preferred seller on Shopee title within one month
Locad helped MD Brews Coffee double its sales with our warehousing and fulfillment services.
Since working with Locad for fulfillment and logistics, MD Brews has been able to increase its revenue by 2x. They are also now recognized as a preferred seller on Shopee.
"With Locad, our fulfillment and shipping timeline was reduced to 1-2 days resulting in positive customer feedback and loyalty"
GJ Habunal, MD Brews
Check out Locad's 3PL benefits for Singapore businesses
No lock-in contract
We commit to partnerships that are best for you. You can choose how long or short your collaboration with us will be based on what is the most convenient for you.
Best shipping costs
Ship with courier partners you already know. All rates can be found in one place. Finding the best courier across Singapore is simple and has never been easier
Your search ends here for the top pick and pack service in the Philippines. All you have to do is start today in a few clicks
It's time to scrap off everyone else on your list of pick and pack companies in the Philippines.
With our best industry knowledge, Locad is ready to help you. Our services have always been a strong point for us, and now we want to broaden our horizons and provide you with the best service possible.
You can benefit as fast as today by becoming one of our partners. Sign up to become partners and let's get your e-commerce business enhanced.
Request a quote!