Key Metrics:
25% increase in orders
Dashboard that helps them keep track of inventory and stock management
Shipping within 24 hours
About Bright Tech
Founded by friends Miguel Menchaca and Jeth Ang, Bright Tech is a brand that offers reasonably priced and high-quality pen-style vaporizers online. Within only two years, Bright Tech has experienced exponential growth. Since 2019, they have expanded their product lines—catering to more various types of online shoppers—as they started popular brands including Relx, Geekvape, Uwell, Smok, Vaporesso, Airistech, and more. They are also the authorized distributor of up-and-coming inhalable vitamins and supplements brand NutriAir.
The challenging search for the right fulfillment partner
In their previous experience of working with other fulfillment providers, founders Miguel and Jeth never felt that they were the right type of partnership they were looking for.
Their first few experiences of working with local fulfillment providers were nothing short of frustrating. Miguel shared that with the first fulfillment partner they worked with, they encountered incidents such as warehouse fires and theft. And for a business that's looking to scale, these unfortunate events did not only result in significant monetary losses but also hindered their business from growing. "Back then, we didn't know what we wanted yet so we thought that was the best we could do," said Miguel. "The warehouse burned down and we had to start from zero."
After having rebuilt what they had lost, Jeth and Miguel decided to try to look for a new and different fulfillment provider.
While they found their second fulfillment partner to be better than the first, they still felt something was missing. "We felt their tech wasn't as good and a lot of things were being done manually," shared Miguel. "And too many manual things that just operate on trust." Manual processes largely depended on taking information at face value. And given their previous experience, the two had become paranoid about their products potentially going missing. Their concerns remained: Is the inventory data accurate? Is it being updated in real-time? Is it time to restock? And if so, what do we restock?
"Now that we have experience working with multiple people, we know what we want, we know what works, we know what's necessary," explained Miguel. So they decided to look for a fulfillment partner that would not only be reliable in keeping their products safe but also have the advanced technology that could provide full transparency on how their business is doing, logistics-wise.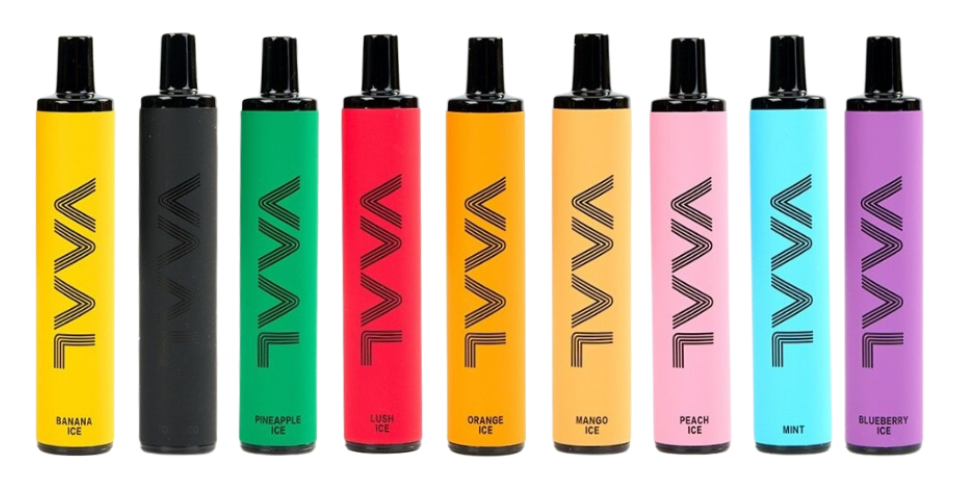 And that was when they found LOCAD. Within 24 hours of their first inquiry, Javier — one of LOCAD's fulfillment experts — reached out.
"For us, it was important to find [a fulfillment partner] that we could entrust with millions worth of products and we believe could handle our order volume." Learning about the healthy warehouse practices in places pushed them to grow confident in their choice of LOCAD. Asking the hard questions such as "what happens if an item gets lost?" opened an honest conversation between their team and LOCAD's.
And since switching to fulfillment by LOCAD, Bright Tech had finally found a fulfillment partner that they could trust and grow with.
Better tech, better business
"Since LOCAD, we went from 150 orders to 200 orders a day," said Jeth. "And, we haven't had a month [where] sales weren't better than the previous month."
The founders attribute the significant improvement in their order fulfillment and inventory efficiency to the LOCAD Dashboard. "With the tech, we can track all our sales, track all inventory levels, track which items sell well, and which items don't," said Miguel. "That way, we're able to be more efficient in our ordering—ordering the right quantity of the right products."
"LOCAD makes it easy for us to track sales across all our marketplaces as this is the first time we ever had a dashboard," said Miguel. For them, the accuracy of the LOCAD Dashboard also ensures that they don't oversell any item which ultimately leads to less errors and less customer complaints.
Through the integrated technology that perfectly suits their needs, Bright Tech is able to operate as a fully web-based business. With their distributed team living in different parts of the Philippines, they can rely on a single source of information—the LOCAD Dashboard.
Potential plans for expansion within Asia are in the works. And knowing that this strategic move for growth entails its challenges with supply chain and logistics, the founder duo behind Bright Tech shares that working with LOCAD makes them feel it's possible.
"The sky's the limit because the tech works," said Miguel.
Miguel and Jeth believe that one of the biggest benefits of working with LOCAD is that they get to focus on finding new items to sell and building new businesses. "This led us to open our second store, Nutriair Philippines which offers products like inhalable vitamins and supplements like Nutriair Sleep–inhalable melatonin," said Miguel. "Had we been busy catering to the logistic needs of our first store Bright Tech, we may not have been able to open a second store so quickly."
"And of course, Locad handles all our orders across Lazada, Shopee, and even the Nutriair website, nutriair.ph. We intend on opening many more ecommerce stores in the future and we are confident that whatever we decide to sell, we will be able to handle selling thousands of it because of our partnership with LOCAD," said Miguel.
Experience fulfillment by Locad today!
Frequently Asked Questions
What are The Philippine's Double-Day Sales, and why are they significant for consumers?
The Philippine Double-Day Sales are highly anticipated shopping events, significant for consumers due to massive discounts and deals offered by retailers.
How do discounts and promotions influence consumer behavior during Double-Day Sales?
Discounts and promotions strongly influence consumer behavior during Double-Day Sales, often driving impulse purchases and increased shopping activity.
What are shoppers' most popular product categories during Double-Day Sales?
Shoppers during Double-Day Sales are drawn to various product categories, with electronics, fashion, and beauty products being the most popular.
How do consumers engage with brands and make purchase decisions during these sales events?
Consumers engage with brands through strategic marketing, social media, and email campaigns, impacting their purchase decisions during these sales events.
What challenges do e-commerce sellers face in meeting the demands of consumers during Double-Day Sales?
E-commerce sellers face increased demand, logistics issues, and fierce competition when meeting consumer demands during Double-Day Sales.