Fixtures that increase the enjoyment of families in their homes. Furniture is one of the most shopped items in the modern world. And even in the e-commerce industry, which has grown more robust, and able to handle complex and large deliveries, furniture remains to be one of the perennial items that families buy, especially new families who are starting a life together.
In 2021, the furniture industry market was valued at USD 637.26 billion. This year, it's expected to grow to USD 729.7 billion. And by 2030, it's projected to grow bigger at an estimated USD 945.53 billion.
Read through this article to know more about how to navigate the furniture brand industry and make a dent in a booming sector that we are not seeing an end to any time soon. In our discussion, we're going to talk about the best practices, challenges, and prospects of the future in furniture logistics amid a fast-paced e-commerce industry that is continually developing alongside technological advancements.
Increasing demand in a booming industry
With a projected global value of USD 729.7 billion in 2023, the furniture industry continues to be prolific. It maintains a steady base, especially among families who are starting to build their homes, small businesses who are upgrading their interior design, and even production companies who seek to produce great sets for their programs and shows.
The broad furniture market includes a plethora of movable commodities such as couches, chairs, tables, beds, bed frames, and dressers among others. Other permanent fixtures such as sinks and faucets are not yet included in the estimated net worth of the furniture industry. Albeit one-time purchases, and are meant to last, furniture products continue to have a steady stream of orders because demand is ever-present.
The top furniture brands by revenue include IKEA, Ashley Home Store, and Restoration Hardware in the United States. Local brands in countries in Southeast Asia are also popular among audiences in the region and provide a uniquely Asian flavor to the furniture industry.
Within the furniture industry, different designs and styles of products are demanded by customers in different socio-economic brackets, subcultures, locations, gender, and other factors. From antique fixtures to modern furniture, there is great space for every furniture shape and color, and design.
In the age of online selling and digital commerce, furniture has also become an in-demand order via online marketplaces. Usually big and bulky, and also sensitive for travel, logistics providers have developed certain ways to deliver furniture in a speedy, safe, and satisfactory manner without being damaged or losing its design integrity.
Another development in furniture industry delivery, exemplified by brand such as IKEA – are modular furniture wherein chairs, tables, shelves and dressers are shipped in parts to the customer, along with a manual on how to assemble them on location, be it at home, in an office or elsewhere.
Because of increasing demand, and its undeniable importance in people's daily lives, furniture delivery must be as streamlined, safe, and in style as possible.
Furniture logistics: safe, sound, and in style
Shipping furniture requires a comprehensive logistics infrastructure to make sure that the shipments come safe, sound, and in style. Nobody wants a damaged chair or table and slip-ups like that can cause damage to your reputation and your sales. If not handled well, it may result in your furniture brand becoming a sunken ship even before it goes sailing.
So, if you plan to venture into furniture selling and logistics, here are some tips that you'd have to keep in mind so you can provide the best shipping experience for your customers.
Handle with care. In handling furniture shipments, make sure you're working with professionals that can handle them with utmost care. There are third-party logistics (3PL) providers who work with employees that were trained according to international standards of logistics and delivery. Make sure you do your research to find the perfect fit.
Make sure deliveries come on time. When you're building a home, most probably you're on a strict timeframe and the free time you allot to welcome a delivery truly matters. This is the framework we must work on when handling furniture delivery. Some customers have personalized requests like early morning pick-ups, after-hour deliveries, and uncrating and removing debris. Some even ask for assembly for a fee. Efficient order management and a route system can help you fulfill all deliveries at the proper times requested.
Group deliveries well. To save time, resources, and effort, there also must be an intelligent grouping and scheduling of deliveries according to a group of orders by a certain customer, many customers who live nearby, or a bulk order for certain companies or locations. Make sure to take a look at the defining characteristics of your orders from a certain period, to introduce more streamlined ways of grouping and scheduling.
Ensure quality tracking and control. A big no-no is your furniture deliveries getting damaged along the way. Some 3PL providers already provide a smart tracking system that ensures quality control and tracking at every step of the delivery process. This is heavily important to trace the point where damage began so you can effectively handle return shipping in case the customer receives a damaged product.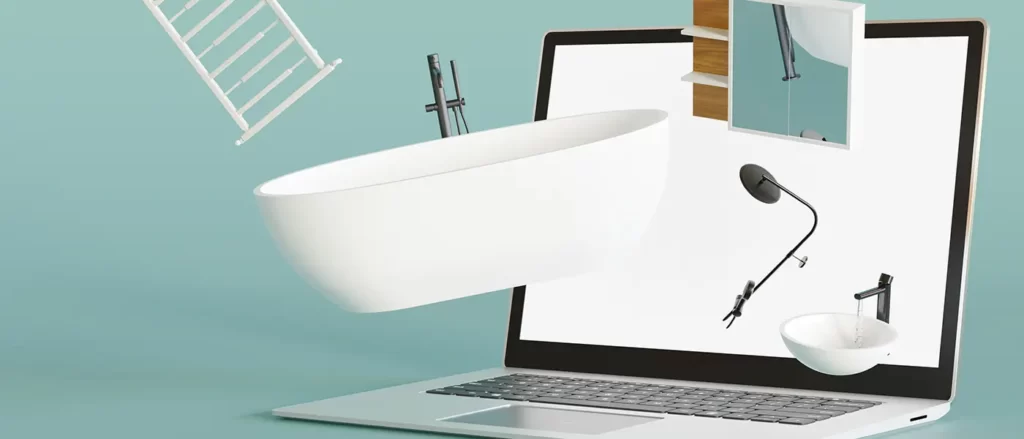 The challenges of furniture logistics (1300)
Whether we like it or not, handling sensitive, delicate, and sometimes, bulky deliveries can be pretty challenging. Here are some of the challenges of furniture logistics and some ways to lighten that heavy load.
Warehousing. A bit of a difference in the furniture industry is that most of the products are made-to-order and would not require much use of a warehouse. However, small furniture such as chairs or coffee tables can also be put in a warehouse as they can made in bulk orders, as some sort of buffer stock. Whichever model you choose, made-to-order or a buffer stock model, or a hybrid of both, make sure that the warehouses you choose are up to the standard, protected from the elements, insects and pests, and criminal activities to keep your products safe.
Shipment Scheduling. A hurdle in furniture logistics is the nature of production-into-truck workflows which makes it difficult to schedule shipments precisely. The complexity of the industry and the quality of logistics it requires poses great challenges to shippers. Some furniture producers have opened up to a concept of installation and assembly upon shipment. Long delivery windows of furniture can be pretty discouraging for customers so any advancement and streamlining of furniture logistics will be helpful in scaling businesses and growing sales.
Efficient Freight Loading. Many items in the furniture industry must be ensured against getting damaged. Although a general principle in all deliveries, the extent of potential issues that may arise in furniture logistics can be deep and complex. Most furniture items are irregularly shaped, and it's not easy to find the optimal way of loading them into freights. You'd have to balance your delivery schedule, the several requests coming from customers, and the actual characteristics of your items when loading them into trucks.
Reverse Logistics. Return shipping or reverse logistics may be a hard pill to swallow but there's no denying that is a fact of life that we have to deal with in the e-commerce industry. As much as possible, our goal is to prevent this from happening. But there must be a solid protocol of what to do and who will become responsible for each type of case so reverse logistics can be done as swiftly and smoothly as possible.
Customization. Although not unique to the furniture industry, there is a certain level of complexity in customizing furniture. When customized, it usually takes a lot more lead time before a furniture item is shipped out. In delving into these kinds of matters. You can also avoid disruptions and complaints when your work process is already laid out on your store platforms just to temper the expectations of potential customers.
What teaming up with a 3PL provider can do for your brand
Teaming up with a 3PL provider to handle your furniture brand logistics expands business growth, especially for start-ups in the industry. Garnering a dedicated warehouse space, a large space for picking and packing, and a returns management protocol can be of great help for business owners who are learning the ropes. Working with a 3PL provider can unburden business owners from the heavy task of ensuring end-to-end fulfillment and logistics. Collaborating with professional partners can also help sellers understand processes better and avoid slip-ups which can cost a fortune and a reputation.
A case study involving a furniture brand and a 3PL provider who was successful in addressing and handling the seller's needs proved to be very efficient. It resulted in a highly efficient picking and packing process, and real-time tracking of inventory levels and orders. Existing inventory, because of the streamlined mechanisms, is dispatched to the customers' doorsteps in a matter of one or two days. Reduced time-in-transit plus fewer cases of damages and losses have raised the brand's reputation, which helped the business handle more orders in a shorter amount of time, and thus grow sales on an unprecedented scale.
Working with a 3PL provider, to be succinct, reduces costs in terms of investment in transportation, warehouse storage, updating of technology, and training of staff. 3PL providers have their own systems, infrastructure, and trained employees – all designed and prepared to address the needs of your growing business.
Looking into a future for furniture logistics
Consolidated shipping. Online furniture sales composed a considerable percentage of all transactions in the furniture industry in the most recent years. Small businesses are seeking to expand their market albeit more challenging than bigger, more established businesses. There is a relatively smaller capital for investment that can be used for international shipping for businesses of this type. A great solution might be consolidated shipping for different brands. They can work with a certain 3PL provider who will handle the picking and packing, freight loading, and delivery at a price way lower than they would pay if they would handle deliveries separately.
AI and other technological advancements. Emerging technologies such as artificial intelligence in order management systems, and self-driving trucks for deliveries pose endless possibilities in relation to the development of fulfillment processes. Intelligent systems can sort and label products and items more accurately according to customer orders and specific requests. Self-driving trucks, on the other hand, will expand the ways deliveries can be sped up without relying too much on warehousing and human-led picking and packing.
Speedier, cheaper deliveries will no longer be a dream, but a reality. Even crazier is the development of 3D printing which can do away with end-to-end fulfillment altogether (or minimize it greatly). With furniture 3D printing, designers and manufacturers can establish printing centers that will act as manufacturing hubs, and have them picked up right away by customers. In case deliveries are needed, this will require smaller, more specific vehicles to deliver the orders that are made (ehem, printed) on demand.
Inventory management. Market research in the furniture industry, and the increasing volume of orders may provide us with much-needed data and information on consumer demand for the products we sell. Although the furniture industry works in a highly-customized world, such richness of information can help us foresee the products that could sell, and have them stocked in the places where they are most likely to sell like hotcakes.
The future begins today with a logistics engine
Although some of these prospects for the future of furniture logistics are yet to be developed, there is already a groundbreaking technical and technological advancement that can handle what you're looking for in a partner in furniture selling. It's called a logistics engine.
A logistics engine provider such as Locad integrates groundbreaking, multi-channel software platforms with a vast network of pickup centers, storage warehouses, and other logistics locations worldwide to drastically cut down delivery time, and ensure the safe delivery of goods by partnering with reputable 3PL providers. All processes can be monitored via the Control Tower. Get orders in real-time and strategically allocate and re-allocate your inventory with just a few clicks. Locad optimizes the delivery process by shipping from the warehouse hub nearest your customers.
So, if you're looking for the perfect fit for your furniture brand logistics, we think we might have introduced it to you already. Go on, make that first step, and don't be shy to call a logistics engine service agent right now! Stay in style!