Reading Time:
6
minutes
When you have an efficient warehouse management system in place, you can make sure that a customer's order is picked, packed, and shipped out the moment the order is placed.
And the first step is setting the right warehousing goals, targets, and KPIs.
Warehousing involves the key parts of your fulfillment process such as: sending and receiving stocks, managing inventory, and tracking orders. Beyond that, it's also evaluating the accuracy and speed of these processes and observing their performance over time — whether it's helping you move towards your larger business goals or holding you back from achieving them.
When you fail to set the right KPIs, it will be too difficult to ensure your logistics and fulfillment operations are running smoothly and delivering customer orders on time.
Learn these important KPIs so you can start optimizing your warehouse management towards your business goals!
Warehouse Management KPI #1: Inventory tracking
At the heart of your warehouse operations is your inventory. Whether it's not having enough stocks to keep up with customer orders or having too much inventory that incurs expensive storage costs over time, there are many potential problems that can arise when you don't manage your inventory well.
In order to avoid not having enough supply to meet demand, start tracking the accuracy of your inventory management system. Are the numbers you are looking at updated in real-time? Does it reflect the orders being picked, packed, or shipped out right away? Is it counting the stocks you just sent to the warehouse correctly? Inventory accuracy helps you better gauge how many products you should send to the warehouse as well as where you stand in your sales goals.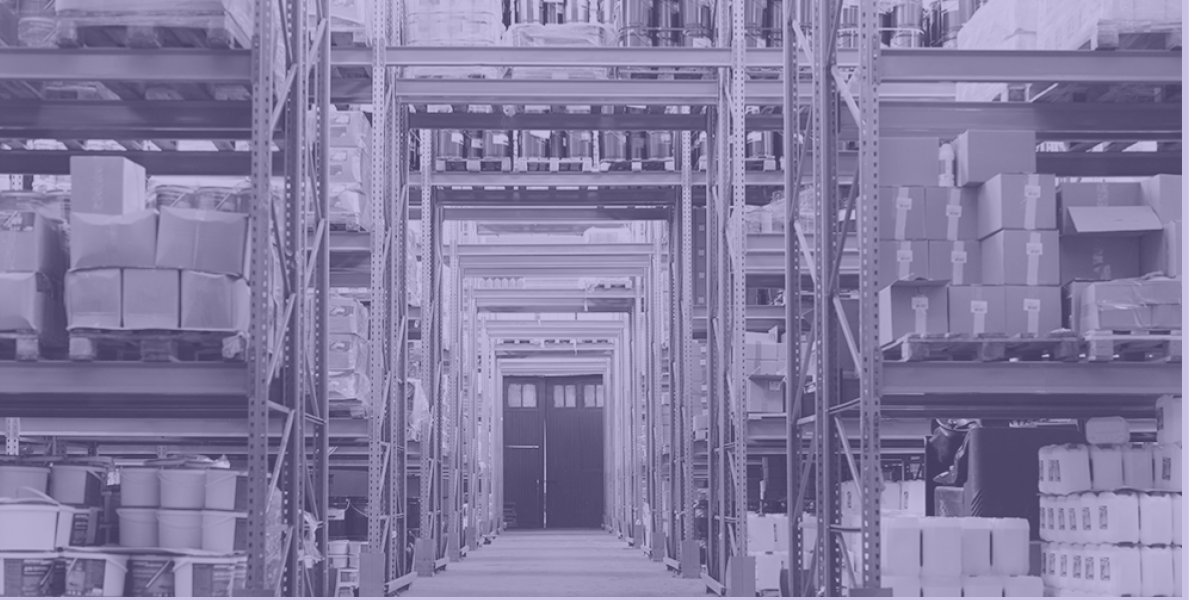 On the other hand, you can protect your business from spending on storage fees for your unsold stock by monitoring inventory carrying costs. Make sure to review your warehouse partner's rates and fees for holding your goods over longer periods of time. Not only does this help you decide to make strategic marketing decisions (e.g. selling unsold items at a discount to entice customers) but it also helps you forecast your warehouse expenses.
The punctuality and precision of logging stocks into the warehouse is, without a doubt, one of the most crucial parts of your warehousing operations. If it's logged too late, you could miss out on potential sales and if it's not logged correctly, you could end up selling an order that you do not have to a customer!
Examining the level of receiving efficiency being practiced by your warehouse partner can support you in making more informed decisions on when to restock inventory, how to manage your production time, and making sure your business is ready for flash sales or the upcoming holiday season!
Experience fulfillment by Locad today!
Warehouse Management KPI #2: Picking Accuracy and Speed
After you get your inventory and stocks in order, you now have to take a look at how they are picked, packed, and prepared for your customers. With this essential part of the fulfillment process taking place within the warehouse, it's important to continuously evaluate its performance. This demands a productive and time-efficient process that allows your fulfillment partner to pick orders accurately but without sacrificing speed and vice versa.
Analyze the picking efficiency and picking accuracy by measuring average picking time from the moment a customer order is placed, how many orders are being picked per hour, and the precision rate-determining if the right products are being sent to the right customers.
Warehouse Management KPI #3: Customer Cycle Order Time
Remember, whether you make a customer happy depends entirely on what takes place in your warehouse. You have to track the entire process from start (when an order is placed) to finish (when a customer receives their order) so you can meet customer expectations, position your quick delivery as a selling point, and achieve your long-term business goals. With the increasing demand for both free and fast delivery, you have to stay competitive when it comes to your fulfillment. Remember, X% of customers say that delivery time is a factor in their purchase decision. If order fulfillment is taking too long, you start losing customers.
Continuously monitor your order lead time which demonstrates how long it takes for a customer to receive their order after they place an order. Evaluate your on-time shipping rate so you know how punctual you are shipping out orders and if you are meeting customer delivery expectations. And also track your return rate (the time it will take you to receive a damaged or incorrect order and refund an order or send a new one) so you can set customer-friendly order return terms and conditions that you know you can deliver on.
Customer-related warehousing KPIs can help you forecast and maintain customer satisfaction as well as future-proofing your business for any potential issues that may arise.
Now, where and how do you start?
Setting KPIs is one thing, but making sure you meet them is another. For most businesses, logistics is not something they pay attention to until it stops working. Inefficient warehouse management can paralyze a business in mere seconds but keeping track of warehouse performance is a tedious job that can steal you away from more exciting parts of your business such as marketing and product development.
And logistics – like any critical and demanding job – is best left to experts and professionals.
Worry less about your warehouse management and spend more time on growing
You set the KPIs, Locad will make sure to meet them. With our automated fulfillment technology, Locad lets you monitor your inventory in real-time, alerts you when stock levels are low, and ensures that the right orders are sent to the right customers. From the moment an order is placed to the second it is shipped out, Locad equips you with full visibility into your warehouse management and operations.