In the last few years, e-commerce soared to new heights. Additionally, with the pandemic and subsequent lockdowns, buyers rely more heavily on e-commerce platforms to meet their needs. In fact, in 2020, the e-commerce industry's global share of retail trade went from 14% to 17%. Likewise, businesses have also had to focus more on selling online. While it might sound like an easy shift, businesses have had to consolidate their inventories, build strong delivery networks, establish themselves through multi-channel advertising and selling, and much more to gain a place in the world of e-commerce. Additionally, one of the key requirements of selling online is looking for the ideal e-commerce platform with all the essential features to provide a nourishing landscape for enterprises to flourish.
Choosing an E-commerce Platform
When it comes to e-commerce in Australia, a wide number of platforms are available for small businesses to showcase their products. Several factors, like how budget-friendly it is, its marketing tools, its sales features, and so on, influence how well any e-commerce platform performs.

Based on these factors and a few more, the best Australian e-commerce platforms are Squarespace, Shopify, Square, Wix, and BigCommerce. Continue reading to learn about how each of these platforms outshines the others and in what respect.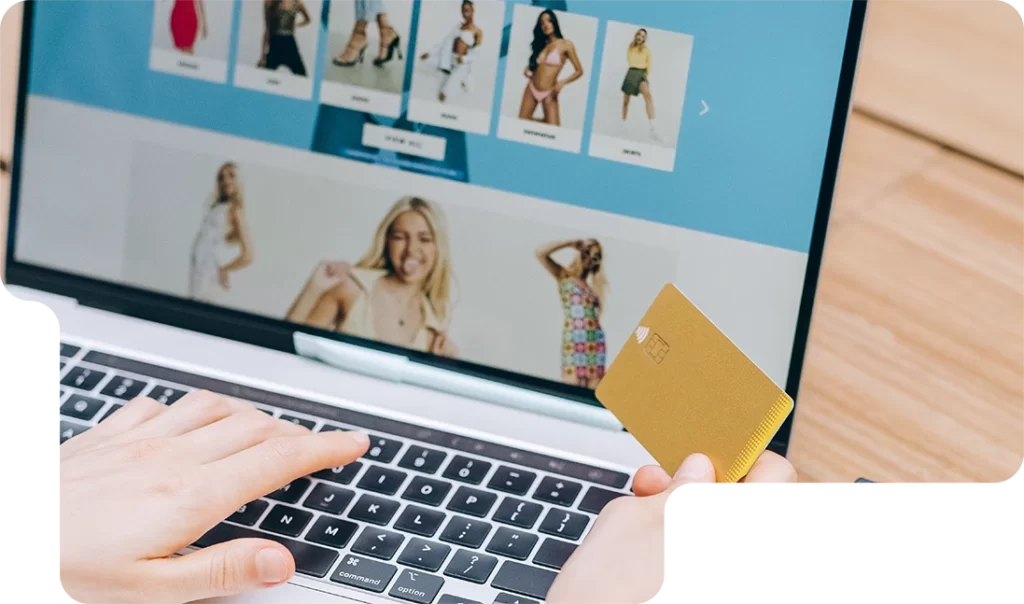 Your Go-to for Marketing: Wix
Without good marketing, you cannot expect to reach a substantial audience and increase your visibility in the Australian market. Furthermore, even if marketing sounds like an easy job, it takes precise knowledge and effective use of resources to become a hot topic.

With all that in mind, the best Australian e-commerce platform for marketing is Wix.

The e-commerce plan provided by Wix consists of six marketing applications along with social media connectivity that provides live social media feeds. Furthermore, Wix offers SEO or Search Engine Optimization tools that can further boost any company's presence and visibility.

Overall, Wix has three free e-commerce plans to choose from, each offering a 14-day trial period. Depending on your business, you can pick the one which best suits your needs. A more in-depth look into Wix's different plans is as follows:
Wix Business Basic– This plan is best for starting a small online store. Some of its key features are being able to list unlimited products, 20 GB storage, Instagram and Facebook sales, and so on.
Wix Business Unlimited– Best suited for businesses that want to sell internationally, Wix Business Unlimited offers 35 GB storage, the ability to sell subscriptions, print shipping labels, and much more.
Wix Business VIP– Business VIP is targeted at those who sell a high volume of goods online. This plan comes with 50 GB of storage and tailor-made data reports. It also allows dropshipping.
A quick overview of Wix
Has 3 free plans to choose from
Provides creative control
Known for the best SEO tools
Tons of marketing features
However, some drawbacks of Wix are- a lack of fraud detection and slow response time.
Your Go-to for Value for Money: Square
Square is beneficial for those just starting and looking to build their first online store. The most crucial advantage of Square is that it offers clients the opportunity to build a website and sell on it for free. Additionally, it is pretty easy to create a store using Square, and the process will hardly be time-consuming.

While there are some limitations regarding Square's design flexibility, that can be easily overlooked since this Australian e-commerce platform also provides the opportunity to sell using an omnichannel approach. However, the transaction fee on Square is relatively high and can seem problematic. Square has four pricing plans, with three having a 2.2% transaction fee, while the costliest plan bears a transaction fee of 1.9%.
Free– This plan enables users to sell unlimited products and also offers integration with Pinterest and Instagram. The Free Plan is ideal for those establishing their first online store.
Professional– Made for small and medium-sized businesses, the Professional Plan has password-protected pages and the provision for obtaining a free custom domain for a period of 1 year.
Performance– The Performance Plan is aimed at those who are looking to grow their small and mid-sized businesses. Two excellent features of this plan are abandoned cart recovery and customer reviews.
Premium– This plan is favored by businesses that want to scale up. The Premium Plan provides real-time shipping and crucial e-commerce analytics, which helps businesses expand.
A quick overview of Square
Has 4 different free plans to choose from
Best value for money as it lets users sell for free
Different plans for all business needs
One major drawback would be its high transaction rate
Your Go-to for Multichannel Selling: BigCommerce
For businesses with a vast and complex inventory in place, BigCommerce can help sort it all out. BigCommerce is known for its excellent inventory management solutions, along with its accessible multichannel selling features, that combine to provide an easy path for businesses that are looking to scale up.

Furthermore, this platform also offers email and social media sales. BigCommerce does sound like a one-stop shop, but that does not mean this platform is devoid of disadvantages. For instance, even though BigCommerce has no transaction fee, it does have expensive pricing plans, as you can see below:
Standard ($29.95 per month)– This plan is made for starting a small or medium-level online store. Some of its key features are multichannel selling, the provision to collect over 100 currencies, and being able to sell unlimited products.
Plus ($71.95 per month)– The Plus Plan can be used to grow online enterprises. This pricing plan comes with perks like customer loyalty programs, cart recovery emails, and zero transaction fees.
Pro ($269.96 per month)– For businesses aiming to scale up, this plan has benefits such as SSL security, product filters, and Google reviews, which combine to help them achieve that.
The ease of use is also relatively low for this platform, in addition to limited template designs for creating a website. Nevertheless, BigCommerce is excellent for those looking to maximize their sales through multichannel.
A quick overview of BigCommerce
Pricing plans range from $29.95 per month to $269.96 per month
Excellent management of inventory
A multichannel approach to selling goods
It could be troublesome for beginners due to a lack of ease-of-use
Your Go-to for Ease of Use: Squarespace
Needless to say, user experience plays a great role in how good an e-commerce platform is. Within this entire list of e-commerce platforms, Squarespace comes out at the top when talking about ease of use.

Squarespace is best known for visual marketing, along with other noteworthy features, such as multichannel selling and Instagram live feeds that you will be able to monitor on your own website for free. This platform comes with four different pricing plans that have their own key features, all of which are economical, as shown below: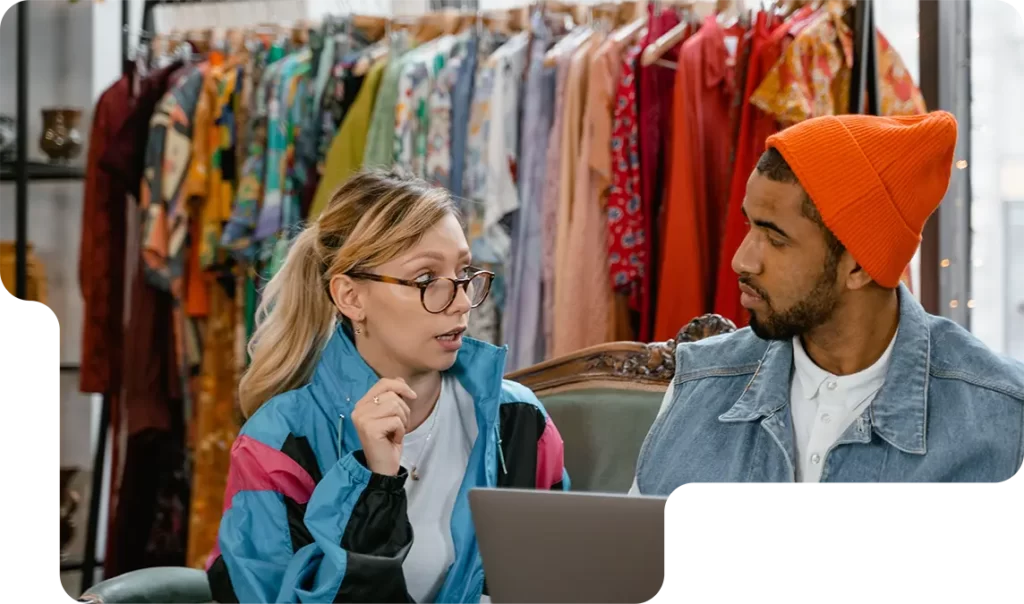 Personal ($22 per month)– This plan allows users tons of templates, SEO tools, and unlimited bandwidth.
Business ($35 per month)– With Squarespace Business, clients get free Google Workspace and Gmail accounts. Furthermore, there is also e-commerce integration.
Basic Commerce ($40 per month)– Clients who are interested in selling online and getting features such as e-commerce analytics and sales monitoring tools can opt for this plan.
Advanced Commerce ($61 per month)– Aimed at medium-sized businesses, the Advanced Commerce plan has provisions for automated discount offers and the ability to sell subscriptions.
Unfortunately, Squarespace has a relatively slower site speed and limited e-commerce templates, affecting user experience. Nevertheless, for newcomers to the Australian e-commerce scene, Squarespace can be the perfect match.
A quick overview of Squarespace
Pricing plans range from $22 per month to $61 per month
Very easy to use and hence, great for beginners
Economic plans for all business needs
Useful in visual marketing
Site speed could be a problem
Your Go-to for Best Sales Features: Shopify
Year after year, Shopify has proven to be an excellent service provider in the field of e-commerce in Australia. Shopify is one of the closest platforms having a one-stop-shop feel, with features like an online invoice generator, daily revenue reports, intuitive inventory management, and so on.

Shopify has also integrated multi-channel marketing, making it super easy for businesses to sell through third-party platforms. The Shopify website itself has a swift response time and can handle complex inventories. One key disadvantage of Shopify is that a lot of its functionality relies on third-party applications, making this platform a relatively costly affair.

Additionally, the most basic Shopify plan only allows users to add sales functions to existing shopping websites. The following four programs will enable the setting up of business websites and have different key features. Here is a look into Shopify's pricing plans:
Starter ($7 per month)– This plan has very limited features like basic order management, shoppable URLs, and product pages for those who already have an online store.
Basic ($43 per month)– The Basic Plan can be used to build an online store from scratch. It has features like 24/7 customer support, being able to accept over 33 currencies, selling unlimited products, and so on.
Shopify ($118 per month)– Ideal for growing businesses, the Shopify Plan comes with benefits like shipping discounts and abandoned cart recovery emails. It also allows users the ability to add five staff accounts.
Advanced ($445 per month)– While this plan seems to be quite pricey, it has advanced features like custom international pricing, third-party shipping rates, and the provision for 15 staff accounts. All of this makes this plan ideal for big businesses.
Plus ($2974+ per month)– Shopify's most expensive plan has faster checkouts, automated processes for time optimization, and built-in AR on product pages. This plan is ideal for very large businesses and merchants selling a ton of goods.
A quick overview of Shopify
Pricing plans range from $7 per month to $2974+ per month
Useful multi-channel integrations
Strong server with a great response speed
Ability to handle bigger inventories
It could be too costly for new and small businesses
Top E-commerce Tools For Small Businesses
Conclusion
To conclude, e-commerce plays an essential role in today's market. Hence, online businesses pay extra attention to finding the best e-commerce platform to showcase their goods since a lot depends on this.

The top 5 e-commerce platforms in Australia are all significant for different reasons. From the ease of use to budget-friendly, a combination of advantages makes the perfect e-commerce platform.

However, no one e-commerce platform can be a one size fits all. Depending on your needs and the current status of your enterprise, you can choose any one of these platforms and, subsequently, any one of their plans to get started. And if you are looking for a reliable e-commerce logistics company in Australia that can help you with all your fulfillment needs, Locad is all you need.