E-commerce brands are on the rise in Southeast Asian countries. Among eleven countries present in SEA, Thailand is one of the fastest-growing countries thanks to increased internet and mobile usage.
The people of Thailand have shown an incredible interest in online shopping, especially after the recent pandemic. According to a 2022 survey, Thailand has over 54 million internet users, most between the ages of 16 and 64. Having such a large customer base, e-commerce brands are eager to establish themselves in Thailand.
In this blog, we will look at Thailand's e-commerce industry, common trends, demography, and some of the biggest e-commerce industries present there.
Trends That Will Dominate the Next Decade of Thailand's E-commerce
It is estimated that nearly 57 million people are active internet users, 82.4% of the total population uses the internet, and an annual internet growth rate of over 11%. This means that more than half of people depend on the internet and use it daily.
The success of an E-commerce business is tied to the type of business model in the region. There are three main types of business models-
Customer to Customer (C2C)– A model that facilitates transactions of products and services between customers. Some common examples would be eBay, Hipflat, Kaidee, and many more.
Business to Customers (B2C)– This model facilitates online transactions of products and services between a brand (company) and a customer. This is one of the most widely recognized and used model. Some common examples would be Lazada, Shopee, etc.
Business to Business (B2B)– This model involves transactions between two companies, agencies or entities that exchange products and services. For example, Officemate in Thailand.
Once you've analyzed models that work, it's important to identify the type of business that has the potential to make an impact in the Thailand market:
Mobile and Electronics– The undoubtedly tops the list with the most number of sales in Thailand. Consumers in Thailand are pretty much interested in buying electronics and gadgets, both online and offline. Lazada, the number 1 e-commerce in the SEA region, contains 14.7 million electronic items on its website in order to cater to the public's demand.

Fashion & Lifestyle– The next promising segment in the Thai market is fashion. Almost all e-commerce websites include clothing, accessories, and other fashion items. The big players in this sector are Lazada, Shopee, 11Street, and many more. The Thai people are very fashion-conscious and have an affinity for global brands like Adidas, H&M, and more.

Beauty and Personal care – The importance of grooming, and the increase in working-class women have accelerated the demand for beauty and grooming products in Thailand. According to a report from International Trade Administration, the Thai market has witnessed a demand for beauty and grooming products with the largest segments being skincare (42%), hair products (15%), soaps and hygiene (14%), oral and dental care (12%), and makeup (12%).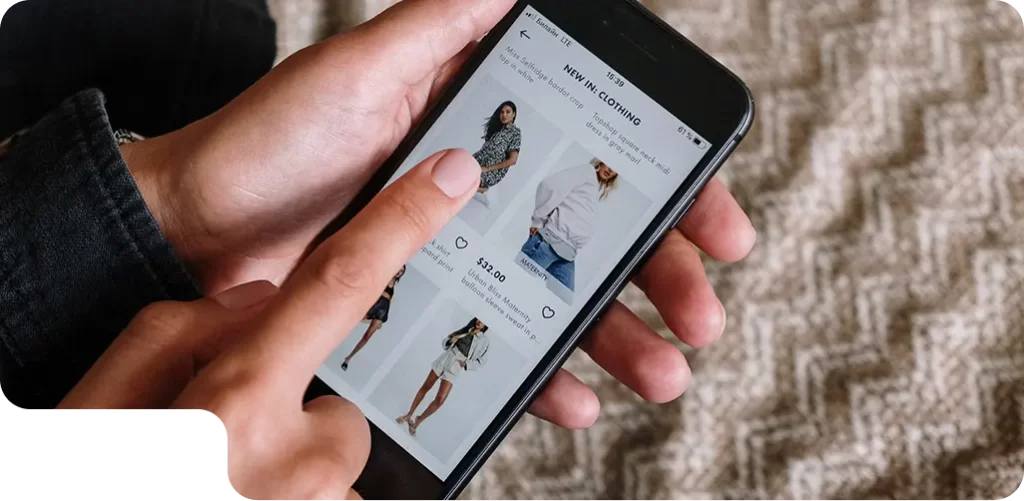 Thailand's Largest E-commerce Marketplaces
The rising demand for e-commerce businesses in Thailand has attracted the attention of global e-commerce platforms. Various marketplaces are available for business owners to launch their own online store, so they can cater to the rising demand of customers. Some of these players include-
Lazada
Lazada is a well-known e-commerce platform globally as it presents every category on its application and website. Electronics, fashion & lifestyle, health & beauty, groceries, toys, and automobiles, etc. You name it, they have it. Lazada covers almost everything a customer would want, thus, making it one of the best marketplaces for Thais.
Shopee
A Singaporean multinational company that has made its strong foundation in Thailand. It is one of the top-ranked markets in Thailand. It includes lifestyle categories like clothing, electronics, and many more. Besides, it also has the facility of delivering groceries to the doorstep.
Jib
This platform is meant exclusively for technology-related products. Jib offers a desirable range of electronic items to customers at affordable rates. This marketplace is dedicated to the tech-savvy audience who wants to purchase new items and gadgets online.
Power Buy
One more classic marketplace for Thailand is Power Buy, the leading retailer of electronic gadgets, appliances, IT products, mobile phones, and many other products. It owns more than 90 stores in Thailand and has enormous traffic of 1.5 million visitors every month.
Understand How People in Thailand Shop Online
Looking at the shopping pattern of Thai customers, we can see that the population has been divided into three segments– Baby boomers (51-71), Gen X (37-50), and Gen Y (17-36). The first segment has 5.39% of e-commerce participation, the second segment has 32.69%, and the third segment has 61.92% of e-commerce participation.

If we scrutinize this pattern, we'll see that Gen Y is the ideal business target segment. They not only spend the most amount of time on any e-commerce platform but also have more expectations from these businesses.
Thai customers have shown positive feedback toward the online marketplace. In fact, it was seen that 60.30% of the population visits these platforms twice a month, thus increasing the engagement and retention rates of the website or apps. The online purchasing power of Thai customers is gradually rising, which makes it the ideal period for domestic and international entrepreneurs to give it a shot.
But why are Thai customers running more towards online shopping? The people of Thailand have some clear reasons to visit online stores twice a month. Their needs are-
Lower and affordable prices online,
Variety of products,
Free delivery,
Multiple payment options,
The understandable and mobile-friendly app,
Good customer services
These are some of the reasons why they want to rely on e-commerce.
Things to Know Before You Take the Plunge and Sell to the People of Thailand
So far, we've looked at the factors in favor of businesses. But there are a few things that you must consider before you take the plunge and sell to Thai customers.
As mentioned above, the top categories which are more prominent among the citizens are-
Mobile and electronic devices
Fashion & Lifestyle
Beauty
A point to notice here is that the categories are not confined to just three segments. The e-commerce players have already delivered more than they asked for in Thailand. But these categories are more likable among the general public.
Now the next big question is, how much do they spend on each transaction?
Well, there's no definitive answer to it as the data changes. Still, recently, it was observed that the average amount of money spent by people per transaction or the Average Order Value (AVO) is somewhere between $14-$28.
Besides that, since the credit card penetration rate is low in most parts of Thailand, people usually prefer to pay it via bank transfers or Cash on Delivery (COD). Therefore, hindrance in payment could become a slight turn down for customers.
To sum up, in order to make a strong foundation in Thailand, the entrepreneurs must have a piece of in-depth knowledge of the different categories of e-commerce present in Thailand and a seamless and easy-to-use application or website.
Largest Carriers and 3rd Party Logistics Companies in Thailand
Since the import and export industry is continuously growing each day, 3PL logistics firms have a strong demand in the market. This increase in demand is also because of economic growth and globalization that requires constant transportation of goods and services across borders. Some of the largest 3PL logistics companies in Thailand are-
CEVA Logistics- is a global logistics company that operates transport and supply chain solutions for big and small companies. CEVA has a broad range of contract logistics and freight management services. It has a total revenue of $56 billion and is present across 170+ countries.
DHL- Another well-known 3PL logistics that offers all kinds of delivery services such as air transport, sea freight, road freight, and rail transport. It is present in over 220 countries, which makes it the world's leading freight forwarding company.

Yusen Logistics- This global provider of international freight forwarding works with big and small firms. The services under this company include- supply chain solutions, end-to-end transportation, contract logistics, and digital solutions. They are currently present in 47 countries.
How to Succeed in the Thailand E-commerce Market?
There's no set formula to succeed in any e-commerce sector in the world, let alone in Thailand. However, there are a few ways to succeed in business.

Let's break the strategies to the ground level. You must have a solid perception and approach towards your business that you want to expand or start in the SEA region. Do some thorough research about the marketing channels present in Thailand. For instance, four main types of marketing channels that gather the most sales are-
E-marketplace
Brand webstore
E-retailer
Social media
Compare the market investment, operational effort, commercial control, etc., in each channel and choose which suits your requirement the best.
Next, create a digital strategy such as email marketing, social media, content marketing, and many other things to make your business succeed. Each of them has its own pros and cons, requirements, and plan of action. Therefore, any marketing strategy that you choose should coincide with the type and objective of your business.

Another vital thing to look at is making the experience seamless and smooth. Always put yourself in the customer's shoes and see what you would demand if you were a customer. A comprehensible (or easy to use) website, multiple payment options, and on-time delivery would be the three pillars that any entrepreneur could go for.
What Does This Mean for Asian Businesses That Want to Expand Into Thailand?
Expanding your business into Thailand is not a very hard thing to do. By now, you've got the clear idea that there is plenty of space for e-commerce entrepreneurs because of the increased demand among Southeast Asians. There are already so many big and small players who have taken the lead to get a good grip on this industry. The only thing that sets them apart is how they present themselves in the public's eye. Your business depends on your type of product, target audience, and available resources.