A smoothly functioning supply chain is integral to the success of your business. But if your invoicing processes and procedures are not up to standard, you're likely to experience hitches, glitches, delays, and canceled orders.
While manual invoicing may have worked in the past, in today's fast-paced e-commerce-driven world, invoice automation is essential to the stability of the supply chain.
Accounts payable automation has the power to improve the stability of your supply chain, boost your company's profitability, optimize your cash flow, and provide a range of advantages to your supply chain managers.
Why Your Business Needs An Automated Invoicing Solution
Supply chain managers and business leaders have faced numerous challenges in the past when it comes to invoicing, accounts payable, and procure-to-pay processes. Although much of the business world is now shifting towards digital solutions to streamline these processes, many organizations still rely on manual AP processes to approve and settle their invoices. This can create challenges ranging from poor control over the timing of payments to key suppliers to invoice exceptions that waste time and resources. They may also contribute to reduced visibility for suppliers, chief financial officers, and accounting team members.
Organizations that move towards automated, digital accounts payable processes are better equipped to eliminate the time consumption and errors that manual invoicing processes are prone to. Switching to an automated invoicing solution can help you reduce business costs, improve your cash flow, and enhance visibility into payables in real time. Plus, it assists you in tackling potential supply chain problems and disruptions before they affect your organization.
The Benefits of Automated Invoicing for Supply Chains
Automating your invoicing processes can benefit your supply chain and your entire company in a number of ways, including: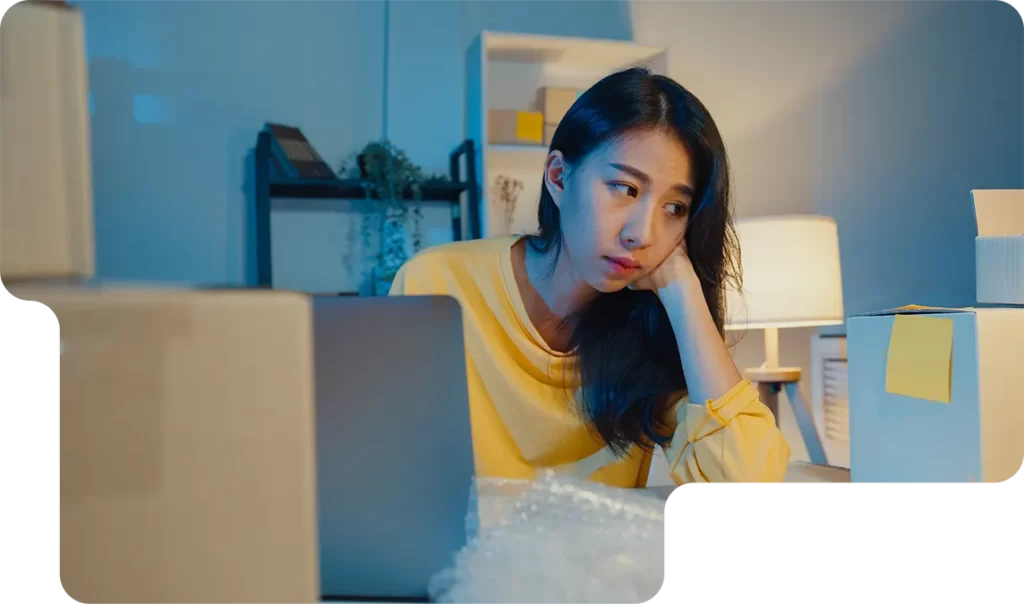 Removing or minimizing human error
Human error can lead to major disruptions in supply chains if incorrect payments get processed, accounts are not settled or settled short, or are late. According to The Economist, supply chain disruptions are expected to become more common in the future. 54% of the executives surveyed noted that organizations need to make significant changes in order to efficiently manage supply chain disruptions over the next five years.
Any manual invoicing process handled by a human team will naturally be prone to mistakes. There's far more potential for an error to creep in, especially if multiple people are involved.
With automation, there's little to no room for human error.
Automation can also help to prevent potentially costly errors like staff incorrectly entering information from order details or inventories; erroneously duplicating orders; accidentally entering incorrect customer and supplier information; and selecting, packing and shipping the wrong items in any given order.
At the same time, automation frees up time, allowing staff to get on with more critical tasks that an automated system cannot perform as efficiently.
Optimizing cash flow
Automating invoices ensures that cash flow is easy to forecast and that it's possible to obtain an overview of your financial position at any time. This ensures that the supply chain isn't paused due to unexpected cash flow interruptions.
One clear example of the power of automation for optimizing cash flow is the widespread supply chain disruptions that occurred in 2020. During the 2020 pandemic, businesses that used SaaS invoicing platforms were better equipped to quickly transition to remote workforces with few challenges. In terms of AP management, this meant that staff members could approve and pay invoices from anywhere. While at the same time, it helped them scale these processes based on their business demands.
Financial managers can also use these automated systems to pay numerous suppliers early to take advantage of early pay discounts. Those who aim to optimize cash flow can schedule payment holding until the latest possible time to achieve their goals. This ensures that there is always enough capital available to operate supply chains smoothly.
Creating real-time visibility
When there's visibility in the supply chain and invoicing, it's far easier to meet demands, scale up or down, or pinpoint potential issues before they arise. Round-the-clock visibility allows for increased fulfillment and greater customer satisfaction, too.
You can accurately predict cash flow and make decisions based on real data. However, when you rely on manual invoicing processes, it can be extremely challenging to see where your workflows stand at a specific point in time.
Automating your AP workflows gives you access to real-time visibility into your entire invoice process. This eliminates the risk of unexpected occurrences and enhances your business intelligence. Additionally, it gives you tools and resources to consistently improve operations by using real-time insights to your advantage. Plus, it enables you to scale up your invoice processing operations without spending money on additional team members.
When you invest in the right automation tools to handle your AP processes, you can access a unified dashboard that displays all essential information pertaining to your AP department in one place. You can use these technologies to establish a digital connection with your main suppliers. This enables you to minimize supply chain disruptions by avoiding getting put on credit holds. You can streamline the management of your supplier data by gaining access to all relevant data and reporting tools in a single place. Concurrently, you can enhance your relationships with suppliers by offering them payment status visibility and prompt payments.
Additionally, automation boosts efficiency in P2P processes by digitizing your transactions. This minimizes the risk of human error and makes all crucial data readily available to your entire team. Furthermore, it helps to eliminate invoice exceptions that can take time and manpower to correct or resolve. With little to no invoice exceptions causing discrepancies or delays, internal buyers, managers, and AP professionals can focus on tasks that add true value to your organization.
Cementing relationships with suppliers
Always paying your suppliers on time and without error is an excellent way to forge a strong working relationship. The better your invoicing system, the easier it is to ensure payments are always prompt and correct.
This helps to build trust with suppliers while simplifying the process of issuing and settling invoices on your part. It also increases the likelihood of them being transparent if a potential issue arises in the chain and grants them visibility into your supply chain and payment status data.
If you're settling supplier invoices as early as possible, you could potentially take advantage of notable discounts. These discounts can streamline your cash flow and improve your supplier and buyer relationships.
Making data-driven decisions
Accurate invoicing and financial records allow for data-driven decisions to be made quickly and effectively. You can track trends, and assess supply chain processes and fulfillment statistics. From there, you can determine if there are any areas that require improvement.
Automating your invoicing simplifies administrative processes and regular business tasks, and makes them significantly easier to manage. Many automation systems offer tools that allow you to automatically pull relevant data from invoices and orders into your software. You can also automate accounting tasks to maintain digital records that provide key insights into your business's financial operations.
On the supply chain side, supply chain automation has the potential to enhance analytics. This enables you to track essential performance metrics without spending days or weeks manually gathering information and performing calculations.
Automation can produce more accurate and complete insights for your company. These insights can help you to improve your operations and create concise future plans and strategies. In the same way that using an income statement template creates a uniform financial reporting structure, automation software can help you to do the same. Invoicing software with predictive analytics uses machine learning to assess historical invoices and sales and inventory data to enhance demand forecasting and streamline procurement.
Enhancing efficiency
When it comes to preserving your bottom lines, efficiency is everything.
Paying on time, every time is easy with automated invoicing software. This ensures that the supply chain isn't held up by non-payment. You will also have your supplier's payment details on record to help you streamline the process in the future.
Automating your invoice processing system drastically reduces processing time. By combining and automating the tasks of data extraction, data entry, and validation, the right software can save your accounting team huge amounts of time. Manual processing could take days or even weeks of work. But automated invoicing can complete it in a fraction of the time, thereby freeing up your team to tackle more important tasks and improving your organization's overall efficiency.
The software can work 24/7 without making unexpected errors, and it increases the level of accuracy of your invoice processing systems. Fewer errors mean less time in auditing, looking up past records, correcting mistakes, re-sending invoices, and mending damaged supplier relationships.
Experience fulfillment by Locad today!
Boosting customer relations
A delay in the supply chain will inevitably delay the time taken to deliver orders to your customers.
One common reason for supply chain delays is inefficient warehousing practices. This often stems from the fact that many companies do not yet use an automated invoicing and management system for transparent operations and efficiency. Invoicing delays can lead to delayed shipments, inaccurate inventory, and slow order fulfillment. All of which can keep your customers waiting unnecessarily long for their orders to arrive. This in turn affects your credibility and the trust that you have worked hard to build with them.
Alternatively, if your company is manually handling invoice processing, your team may have to collate, print, fold, and mail hundreds or even thousands of customer invoices every month. If they should fall behind on this task for any reason, especially during peak sales seasons, your entire supply chain process gets delayed.
If you utilize automated invoicing, these delays are considerably reduced. This boosts your business' reputation and is likely to encourage retention and repeat orders. Today's consumers expect quick, efficient, and accurate invoicing and shipping. When your business can supply these consistently, you may be able to grow your customer base exponentially as a result.
Increasing security
In the age of technology, digital crime and fraud are becoming ever more commonplace. It's important to be aware that invoice fraud can occur, and sometimes it can rise internally due to employee malpractice. Occasionally, there may be cases of counterfeits that affect your invoice's authenticity.
Automating your invoice processing tasks eliminates the risk of an employee or third party forging business documents for financial gain. Most cloud-based automated programs use industry-standard security measures to store your invoicing and financial data securely in the cloud, accessible only by authorized personnel. It performs all tasks reliably and accurately while keeping your private business information safe and protected.
Invoice processing automation software can easily be customized according to your business's unique requirements. Modern automation technology is flexible and can be personalized to a large extent. This enables you to customize the routes of the process and to choose who you allow to access payable accounts and financial data.
The Bottom Line
Automating your invoice processing system opens your business up to a wide range of advantages, from improved efficiency and real-time visibility to enhanced customer relations, data access, cash flow, and supplier relationships. With invoice automation software, you can save time and money and accelerate processes. This boosts your business's profitability and stabilizes your supply chain.
Automation also allows your human teams to engage in more value-centered activities while saving time on tedious manual tasks that could take days, weeks, or even months to complete. Using the right software for your needs can offer a rapid return on investment while helping to ensure your organization's long-term success.