Reading Time:
11
minutes
Even though our lives have been integrated with e-commerce, we still don't know many aspects of it. One such crucial part is last-mile delivery, which is changing the face of online shopping. The world is advancing every day and as we shop online, we have more options for faster deliveries. This is only possible when last-mile companies do their jobs with extreme efficiency.


While shipping products, as it's on the forward journey or forward logistics phase, it is usually divided into three parts – first-mile, middle-mile, and last-mile. Last-mile deliveries begin as the products get picked up from the hub of the orders' destination city. It ends as the products get delivered to the customer. Usually, every e-commerce company hires a logistic company to handle their entire product delivery process.

Last-mile delivery is the most essential, expansive, and demanding part of the delivery process. Usually, a delivery agent carries out the job, and they might have to face several issues while delivering. The delivery agents, and essentially, the logistics company, is what physically connect the customers to the e-commerce company. Hence, there must be nothing obstructing the process of last-mile deliveries, because customer satisfaction depends mainly on this part. In fact, according to research, e-commerce companies lose over 26% of their profits if last-mile deliveries fail, owing to obstructions.

Studies have shown that over 80% of people are willing to pay more to get faster deliveries of their orders. This mainly puts pressure on the last-mile delivery phase. One example is that these speedier delivery orders usually contain small products. This causes problems in properly utilizing the delivery vehicle capacities, which, in turn, creates financial issues. Let's see how last-mile companies impact the e-commerce industry.
What Last-mile Means To E-commerce Companies
Last-mile or final-mile deliveries are challenging and also cost more, but it's the most critical part of the shipping process in the forward journey of a product. Before diving into the significance of last-mile to e-commerce companies, we need to understand the logistics process at an e-commerce company.
The journey starts as a customer orders the product they want on the e-commerce firm's web browser or mobile app. As they order the product, it reaches the server of the e-commerce company's provider. As it reaches a centralized system that manages the orders, the stock availability of the products are confirmed. The customer then chooses a way to pay for their products and after the order is confirmed, the warehouse where the products are stocked, gets the request to dispatch the products.

The last-mile delivery begins at this point as the shipping agency or the last-mile company sends one of their agents to the warehouse to pick up the product ordered by the customer. The agent then delivers the product to the hub of the destination city. From there, another delivery agent picks up the product to deliver to the customer.

While this process sounds quite simplistic, it is anything but easy. Numerous issues weigh in and factor into the process, like orders for faster deliveries, overseas destinations, changes in destination or time in the middle of the journey, and more. These factors not only make the process extremely expensive but also make it the most crucial.

Customers will be satisfied when last-mile companies deliver products to customers with extreme efficiency by overcoming these issues. More times than not, these customers will return to the e-commerce companies for their next purchase. That's why the significance of last-mile deliveries to e-commerce companies is the largest.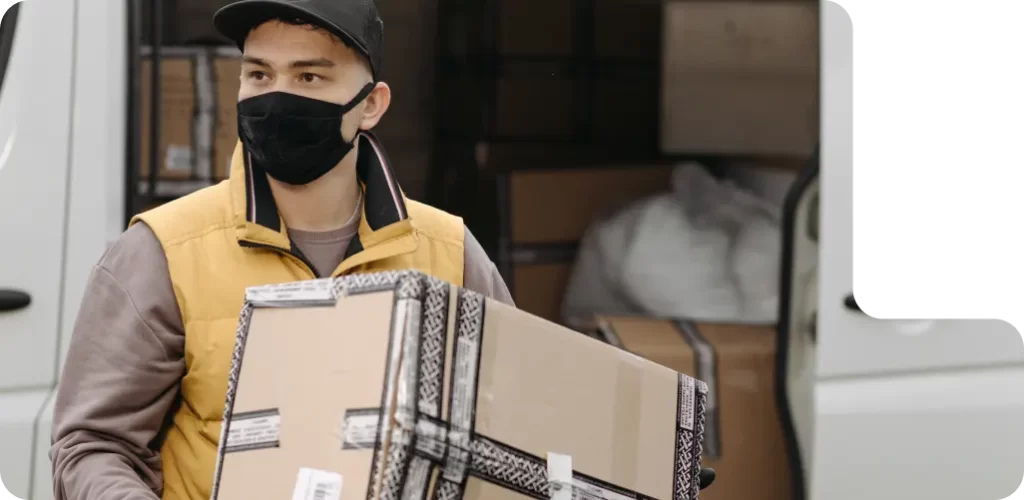 Last-mile During The Pandemic
The COVID-19 pandemic that hit us impacted everyone and everything around the world. We've had to change our regular lives according to the rules set by the doctors for our safety. Just like many other aspects of our lives, we've had to depend mainly upon online sources for shopping purposes. Research shows that just in the United States, the year-on-year growth of online sales increased to 76.2% or about 73.2 billion USD in June, 2020. Here are the few factors that last-mile companies encountered and overcame during these trying times.
Increasing need for local hubs
The pandemic saw the entire world being closed off without transportation in and out of a city, state, or a country. This meant that the need for local distribution hubs went up as well. In contrast, e-commerce mammoths were better off as they had already invested in regional distribution hubs and micro fulfillment centers. However, other smaller e-commerce companies had to face challenges and improvise. 
Demand for more products
Globally, the pandemic halted all transportation, stores, and overall human contact. We had to resort to online shopping even for minor things. This led to e-commerce companies revamping their stock to include all kinds of things.
Follow COVID protocols
COVID brought about a world in which we lost close contact with each other. This caused a few problems for last-mile deliveries, like the option for 'pay on delivery' stopped, last-mile companies had to improvise new ways to manage to get proof of deliveries from customers and more. No customer engagement also meant that e-commerce companies had no physical connection to the customers.
Increasing numbers of failed last-mile deliveries
One of the toughest problems all last-mile companies faced was areas closing off due to rising COVID cases. This posed a problem as deliveries could not be made in those places at that time. As a result, both e-commerce and last-mile companies suffered huge losses.
Limited workforce
E-commerce business started booming during COVID, and the last-mile companies needed more delivery agents during this time. However, the workforce was crippled as an increasing number of people fell ill daily.
Experience fulfillment by Locad today!
Order Fulfillment And New Customer Expectations
The entire business of e-commerce depends on the completion of last-mile deliveries. As the products reach customers on time and in perfect condition, chances are that the same customer will buy from the specific e-commerce website again.

As time advances and the world changes, and we keep facing new challenges, the customers will expect a smoother last-mile delivery process. To fulfill the customers' expectations, last-mile companies ensure a few things beforehand –

Last-mile companies hire local delivery agents as they know the areas better. This helps in a smoother delivery process and better customer satisfaction.
Most last-mile companies provide their customers the opportunity to track their orders. They can see the step-by-step journey of their ordered products online.
Last-mile companies provide their customers with several options where they can choose the delivery time and place. Customers get to choose how quickly and where they want their products delivered. Quicker deliveries may require customers to pay more delivery charges. However, companies also provide customers the choice of free delivery charges depending on some conditions.

All these are done efficiently by the last-mile companies to achieve maximum customer satisfaction. However, the only way to know if the customers are happy with the services and the further improvements they want is with the help of feedback. Almost all last-mile companies have an online feedback process to aid in improving last-mile deliveries.

We are seeing improved technology with progressing times, and more contactless transactions since COVID. The customers expect changes and delivery improvements according to these changing tides. For example, physical connection between the last-mile or e-commerce companies and their customers has almost ceased. Hence, customers choose companies that provide them with more personalized conversations or updates on their products.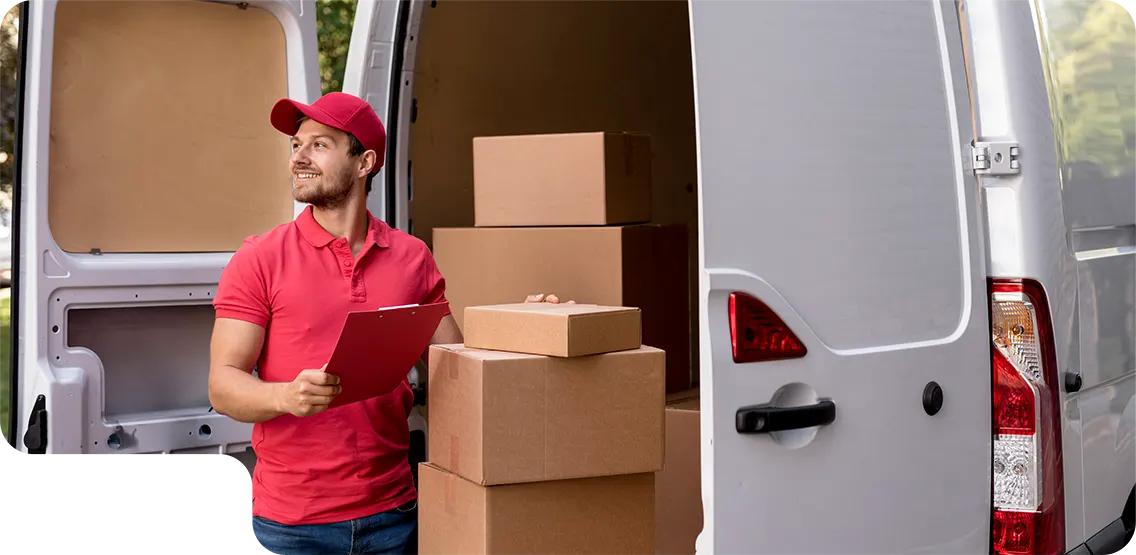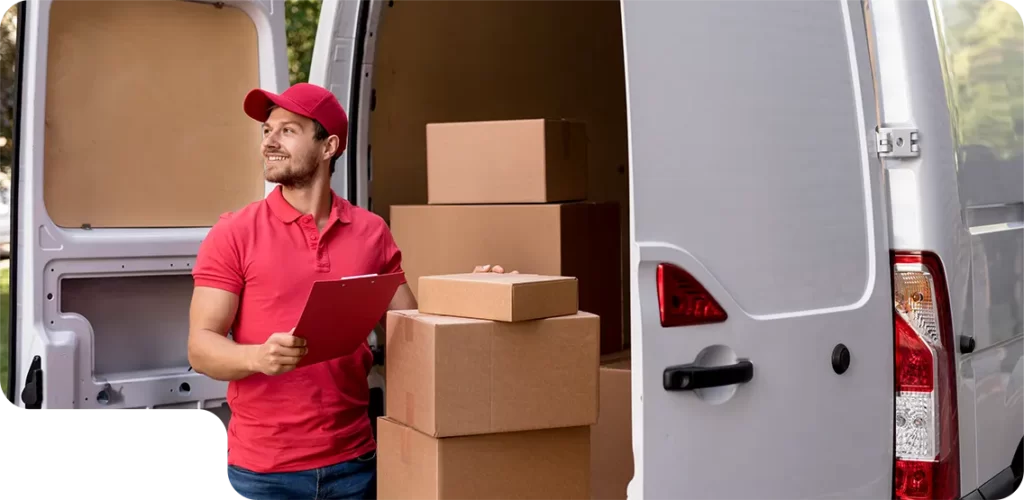 Role Of Last-mile Delivery In The Future Of E-commerce
The e-commerce industry is booming, and we must understand its future. Here are a few ways e-commerce will grow shortly and how it will be driven by last-mile delivery.

COVID-19 has had a massive impact on the e-commerce industry. According to research by Forbes and Finaria, the Italian consultancy, by 2025, e-commerce retail sales will reach 3.4 trillion USD. It's pretty evident that this feat won't be possible without efficient last-mile delivery.

Last-mile companies have already introduced various payment options for the benefit of customers. Other than cash and card payments, customers can pay online through an e-wallet. As technology progresses, they will also start including cryptocurrency and more options to make the process more user-friendly.

As technology progresses along with time, changes will come in terms of communication in last-mile deliveries. To satisfy customers, they will expand their reach and introduce the continuous process of communication and retail from one channel to another.

Many e-commerce and last-mile companies still operate through websites that are primarily computer-friendly. However, people have become dependent on mobile phones and are shopping through e-commerce websites that have introduced mobile apps for shopping. In the future, all e-commerce and last-mile companies will show an inclination towards m-commerce.

In retail shops, as customers are physically present at the shops, they choose any cloth, jewelry, or cosmetics and then try those which help them decide to buy a product. Providing the experience is almost impossible for e-commerce companies. That, in turn, becomes an expensive problem for all last-mile companies because many customers might not accept the product or return it, leading to failed deliveries. Virtual reality can solve this problem for the most part, and shortly, both e-commerce and last-mile companies will rely primarily on it.

Along with their own comfort, customers have become very conscious about their surroundings, the welfare of the earth, and in general, their social responsibilities. Customers now favor those e-commerce and last-mile companies that donate to charity foundations, use less plastic, and use more sustainable products for a better future.
Importance Of Last-mile Facilities In Supply Chain
Years ago when the journey of e-commerce just started, customers could wait almost a month for their ordered products to be delivered. However, times have changed, and especially with the pandemic, customers became highly dependent on e-commerce companies and started showing proclivity towards faster deliveries.

Back then, e-commerce companies only had their own warehouse or facilities to store products. With time, they increased their numbers of warehouses throughout different cities and even countries. However, giants like Amazon, Alibaba, and more companies have introduced next-day and same-day deliveries. These haven't only become extremely popular with customers, but they have also become the reason for their massive profit margins. According to reports, Amazon alone earned 41% of the retail market share of America. This was possible because of their successful next-day and same-day deliveries.

In today's world, these fast deliveries have only become possible because companies have started investing in last-mile delivery company facilities. Last-mile deliveries are the most expensive part of the e-commerce business owing to labor and transportation costs. These costs can be reduced to an extent when there are significant numbers of last-mile facilities are present near the customers.

Last-mile companies decide on the location of their own warehouses or facilities depending on the population of an area, whether it's a city or a small town, or areas where sales numbers are the highest. They also choose these facilities depending upon certain features, which in turn help increase sales and profit of both e-commerce and last-mile companies. Some of these features include – building quality, cross-deck capacity, ceiling height, or advanced convenience of electrical power.
How Streamlining The Last-mile Delivery Process Can Boost Your Business
We already know that last-mile delivery is the most important and expensive part of an e-commerce business. The only way last-mile companies derive more success from this process with a lesser cost is by streamlining the entire operation phase. There are a few ways it can be streamlined, which can help your business return.

One such approach can be adopting technologically advanced products for the last-mile delivery process. For example, introducing delivery drones and e-wallet payment methods can ensure more success in no-contact and faster deliveries. GPS in every delivery vehicle and saving data of previous routes to delivery destinations in a central system can provide less delivery time. These, in turn, ensure customer satisfaction and customer loyalty as well.

Another approach is if last-mile companies can increase the numbers of their warehouses. More warehouses spread around an area will take less time to deliver products. They can also introduce centres where customers can pick up the products from these centres or physical stores nearest to them after ordering a product.

The most important way to streamline the process is by measuring the performance of every delivery made daily. This can be done by asking for feedback from the customers.

Detailed questions in the feedback forms can tell you if any part of the process can be improved. Measuring the performance also means that if a delivery goes wrong, there will be records of which factor caused the delivery error. This will help in avoiding the same mistakes from happening again.