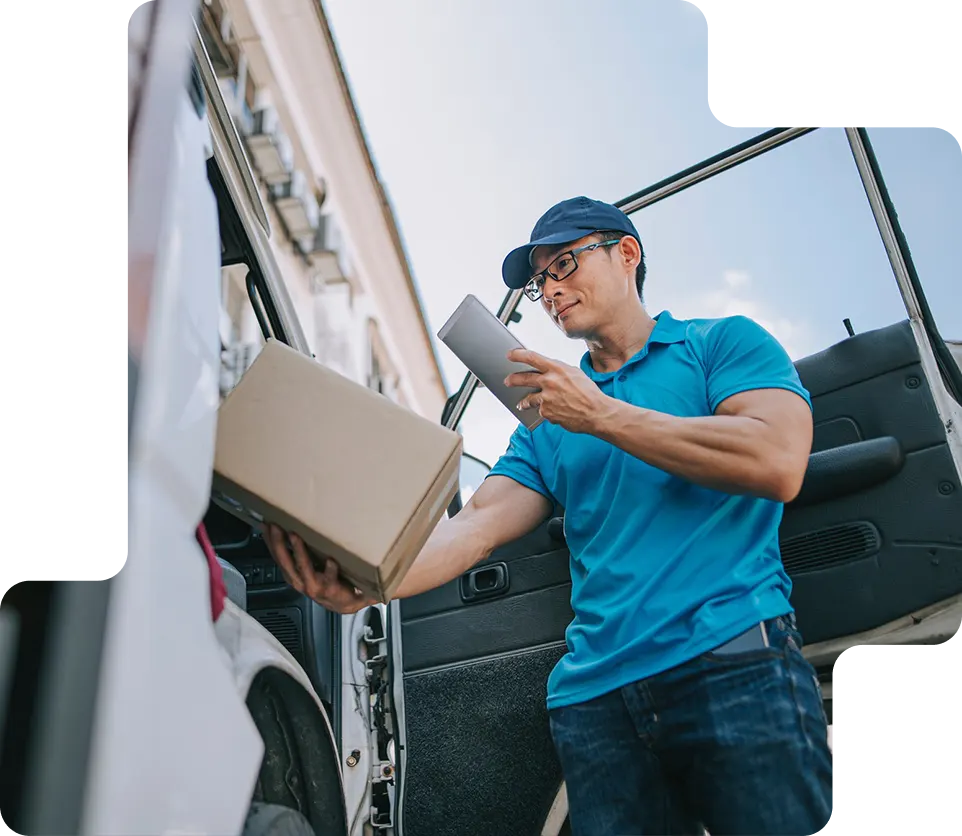 Boost Your Business with Localized Fulfillment in Singapore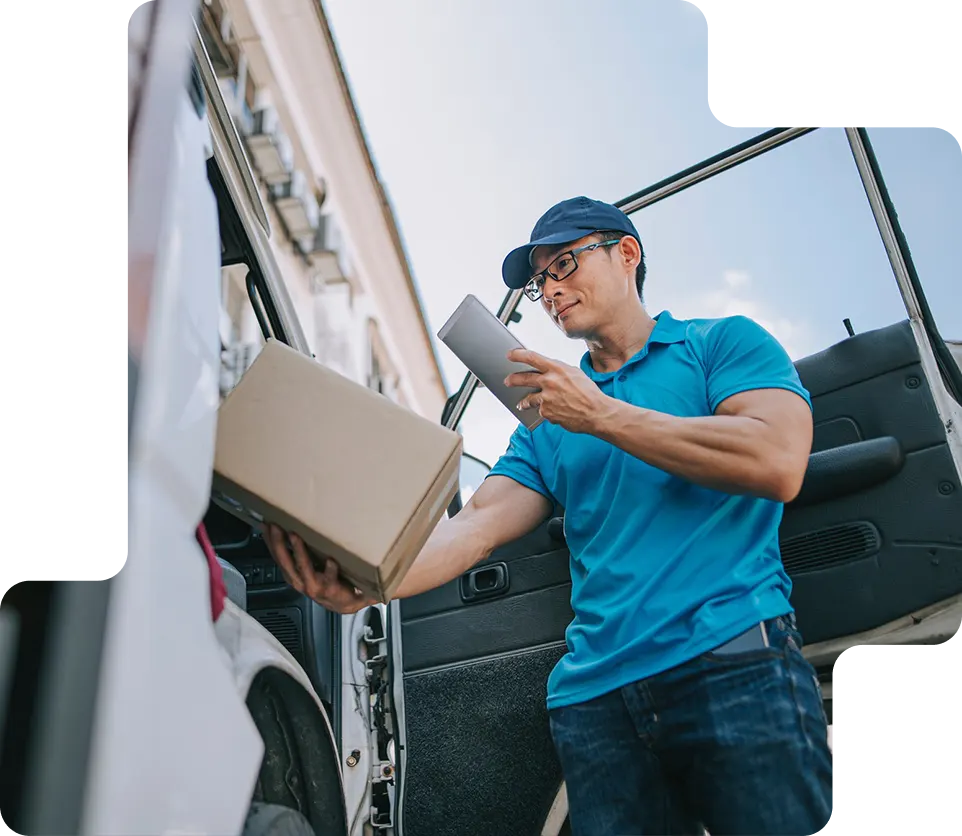 Efficient Selling Experience
Same-Day Picking & Packing
Singapore's e-commerce marketplace is bustling. Standing out requires more than a sharp website. It's the promise of speed and reliability. A fast product delivery often outshines the brightest marketing strategy. 
Enter Locad. Situated right in Singapore's heart and extending its limbs to its farthest corners, we're poised to elevate your e-commerce strategy. Our presence in Singapore ensures your products are closer to your customers. With Locad's local expertise, your e-commerce aspirations for Singapore have become a reality.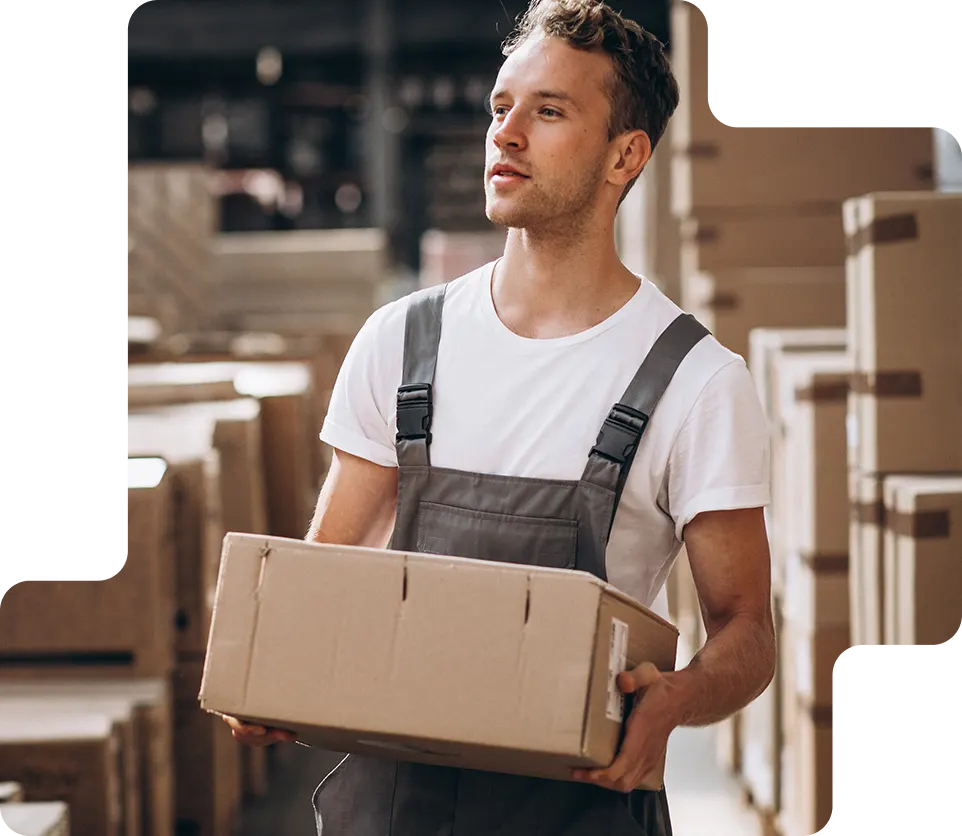 Why Localized Fulfillment in Singapore benefits your business?
Swift deliveries not only cut costs but can also drive higher sales. Localized fulfillment in Singapore ensures your products are just around the corner. This means reduced shipping times without elevated costs, driving more purchases and a more extensive client base. 
Furthermore, the flexibility and efficiency of managing locally shipped orders are unparalleled. As Singapore's e-commerce industry projects exponential growth, collaborating with Locad ensures your customers enjoy a seamless shopping journey.
Your inventory is in safe hands with Locad. Focus on broadening horizons, and let us manage the logistics. For a fulfilling customer experience in Singapore, Locad is the name to trust.
Does your e-commerce business in Singapore face these local issues?
Warehouse Space Constraints
The e-commerce boom in Singapore has intensified the need for storage. In a city-state where space is premium, efficiently managing inventory amidst the urban landscape is paramount.
Seasonal Demand Fluctuations
Singapore's festive and sale seasons can shoot demands through the roof. These spikes require an agile strategy to ensure you remain at the top of your game without compromising efficiency.
Inventory Complexities
Effective inventory management is the backbone of successful e-commerce in Singapore. Ensuring a balanced inventory without oversights or surplus becomes a juggling act with soaring demands.
City Logistics
Singapore, a maze of expressways and lanes, poses unique logistical challenges. Ensuring punctual and affordable deliveries in this intricate setup is crucial for customer satisfaction.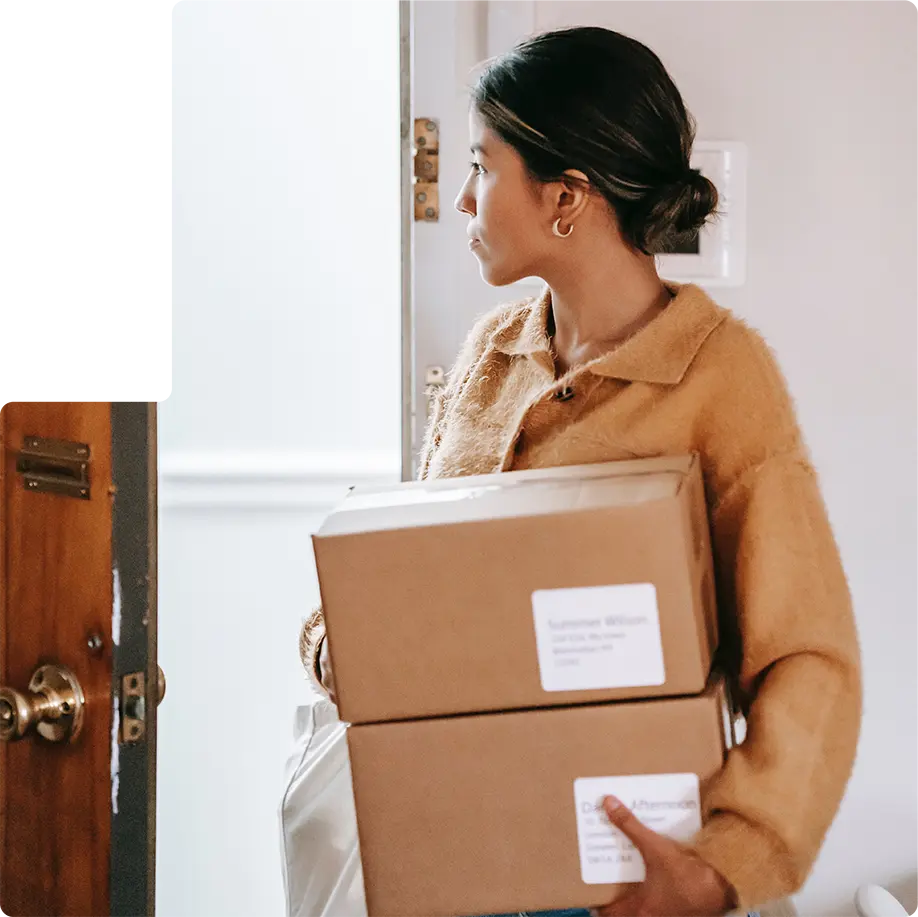 Locad's Tailored Solutions for Singapore's E-Commerce Landscape
Locad is your robust ally, offering solutions tailored to Singapore's unique e-commerce challenges. From the Central Business District's hustle to the tranquil neighborhoods, our strategies are designed to cater to diverse demands. 
Maximizing Warehouse Storage Potential
Locad's innovative warehousing solutions ensure you squeeze out every ounce of efficiency from your storage spaces in Singapore. Our spatial strategies and tech-driven layouts provide optimal stock management, even in tight quarters. 
Tackling Seasonal Demand Surges
Trust Locad to navigate the tumultuous waves of seasonal demand. We equip you with the tools and strategies to manage even the steepest spikes in orders, ensuring you maintain an edge over competitors.
Revolutionizing Inventory Management
Breathe easy with Locad's top-tier inventory management. With real-time stock visibility and analytics-driven forecasting, keep stockouts and overstocks at bay. Enjoy swift order processing and efficient stock rotation, ensuring your products are always ready to meet demands.
Delivering with Precision in Singapore
Locad promises reliable and swift deliveries across Singapore. With a vast network and strategic collaborations, we ensure timely deliveries, from skyscraper-filled districts to tranquil suburbs, ensuring your customers relish a seamless shopping experience.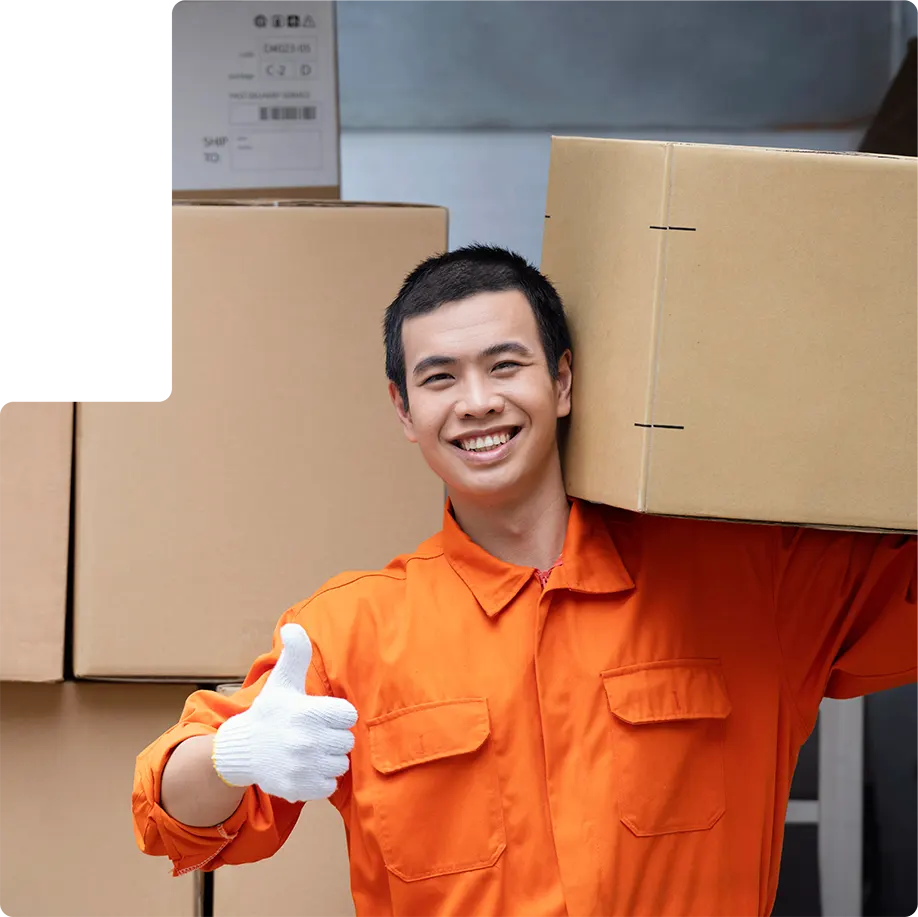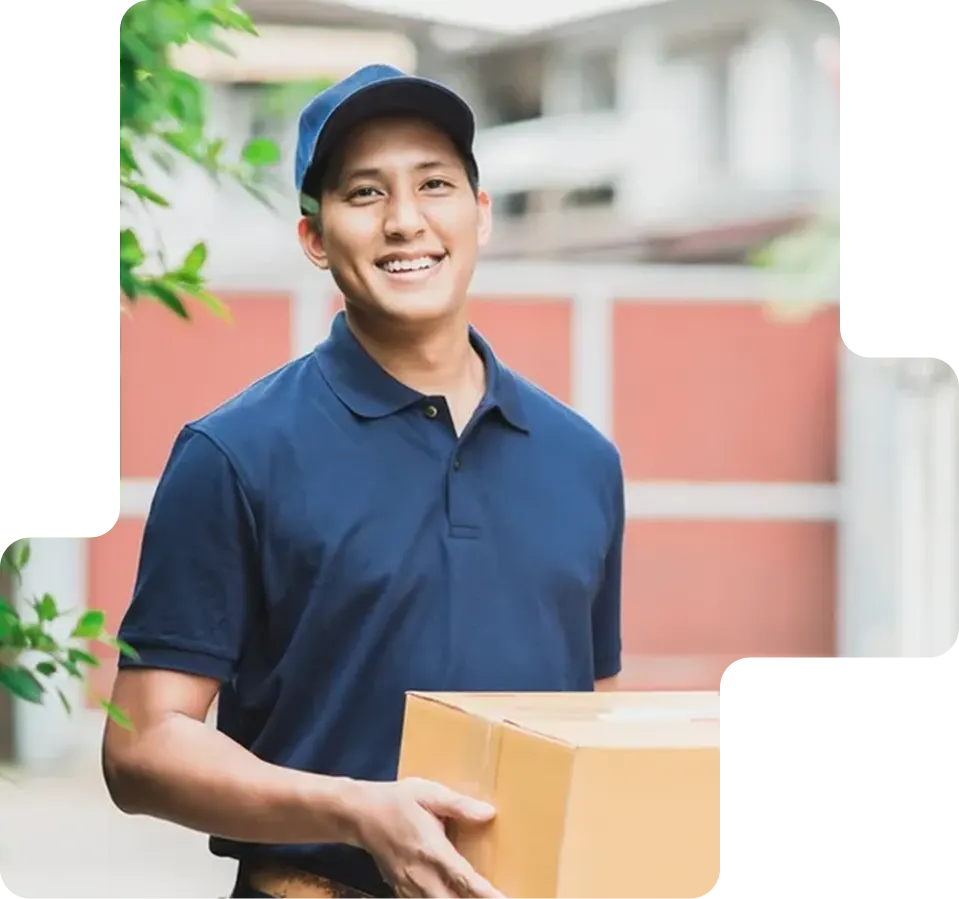 Why Choose Locad's Localized Fulfillment in Singapore?
In Singapore's rapidly evolving e-commerce space, staying ahead of the curve is crucial. Locad is not just a service provider; we're your growth partner. Our state-of-the-art solutions, backed by a team of logistics maestros, ensure your operations run smoothly. 
We believe in fostering lasting relationships. Our dedicated teams ensure your queries are addressed promptly and challenges are met head-on. With Locad, you're investing in a future filled with potential and progress.
How Locad's Localized Fulfillment in Singapore Powers Your Growth
Stellar Customer Experiences: Locad, a beacon of fulfillment excellence in Singapore, promises delightful customer journeys. With our tech-first approach, expect precise orders and rapid deliveries.
Optimized Logistics Costs: Leverage Locad's expansive network and strategic collaborations to optimize costs. Dive deep into a world of unmatched logistics without straining your resources.
Broadening Horizons: Harness Locad's expertise to scale seamlessly in Singapore. Our insights, backed by data-driven strategies, pave the way for unhindered expansion.
Securing Customer Loyalty: Seamless experiences breed loyal customers. By ensuring rapid deliveries and a hassle-free shopping journey, Locad turns casual shoppers into brand advocates.
Always-On Expert Support: At Locad, your success is our success. Our team of experts is always at your beck and call, ensuring your operations are running at peak efficiency.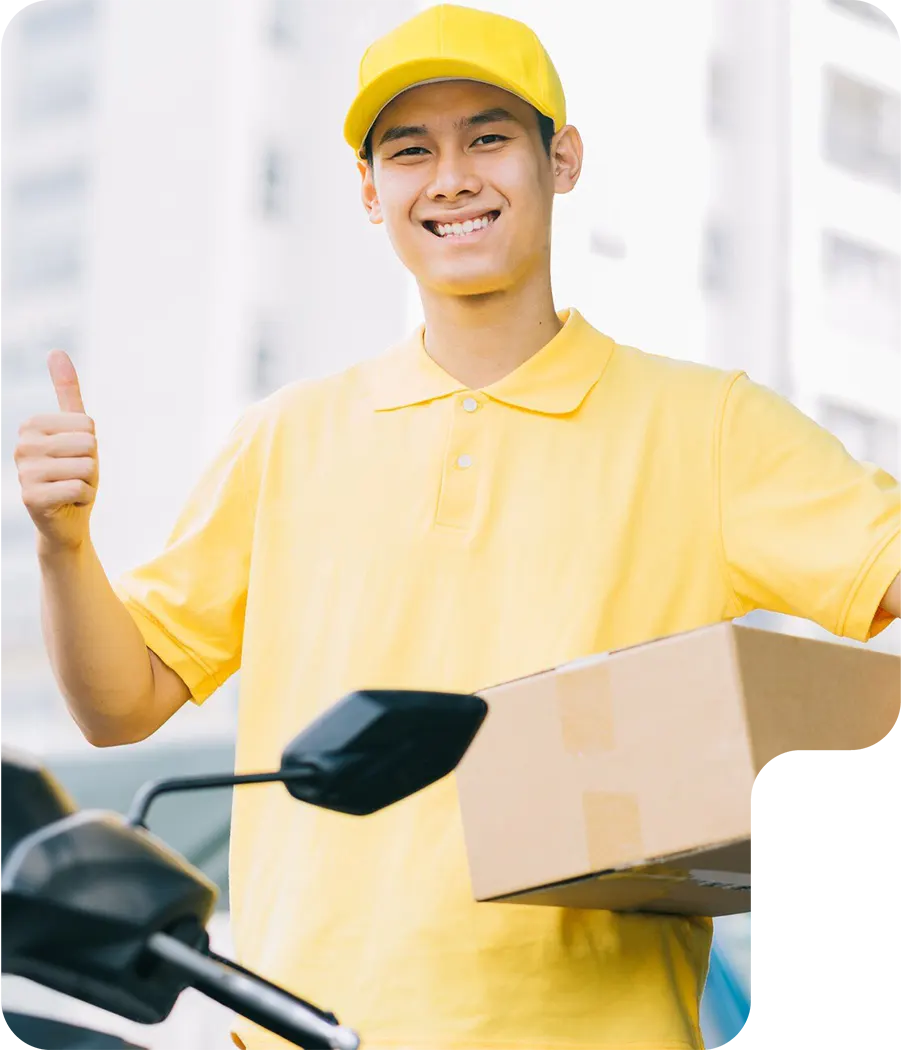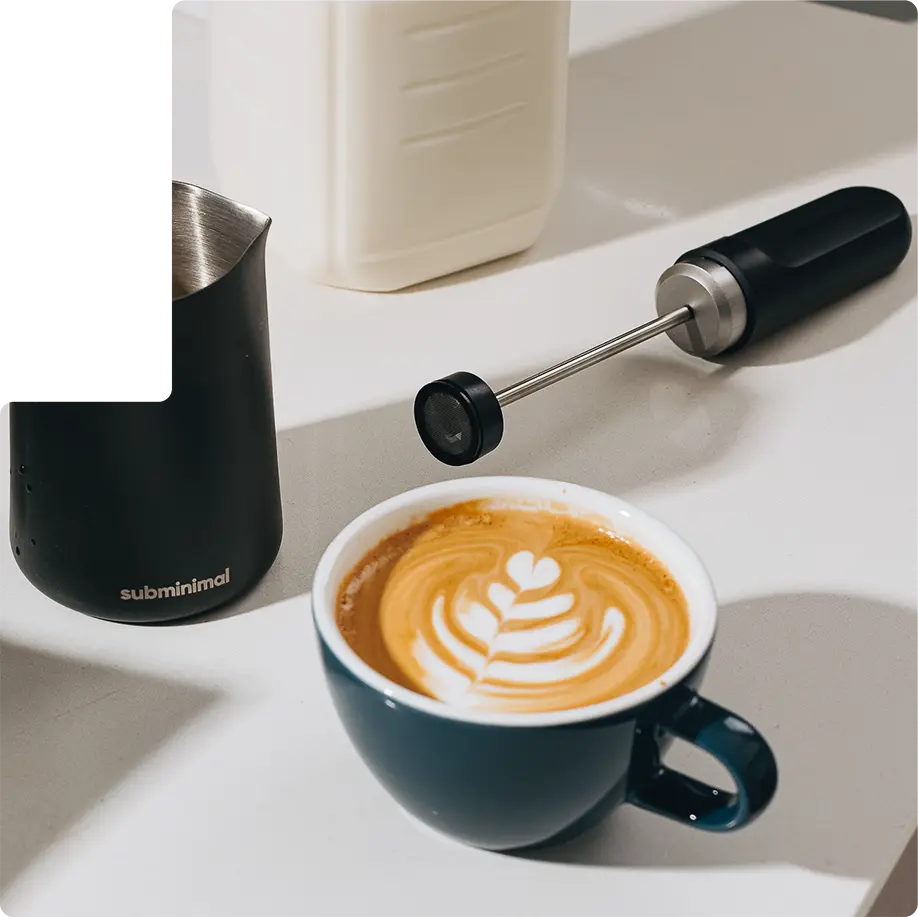 Subminimal partnered with Locad to increase the speed of deliveries in Singapore by 150%
Dominic Symons says, "Outsourcing logistics to a 3PL (Locad) – to me, that's a given. In the same way that I would manufacture with only qualified factories. There is a need for speed, and that's super important."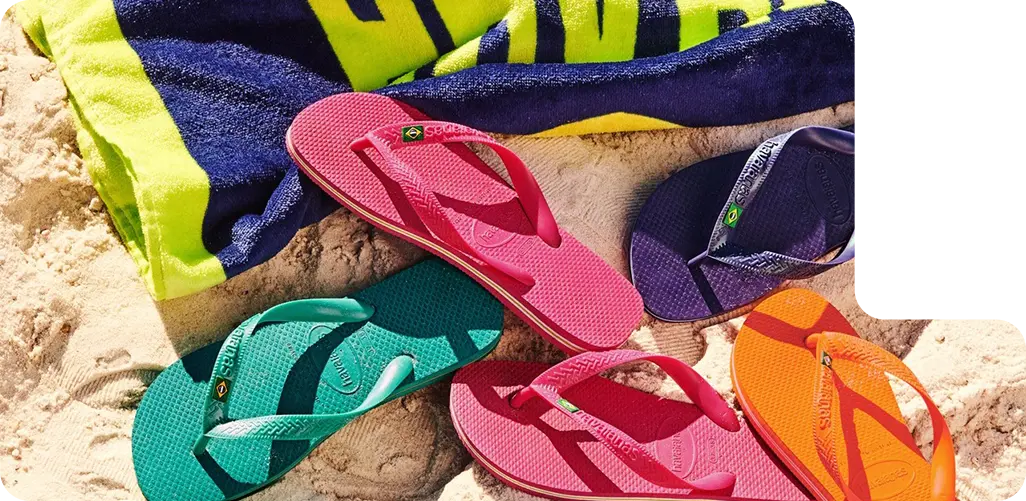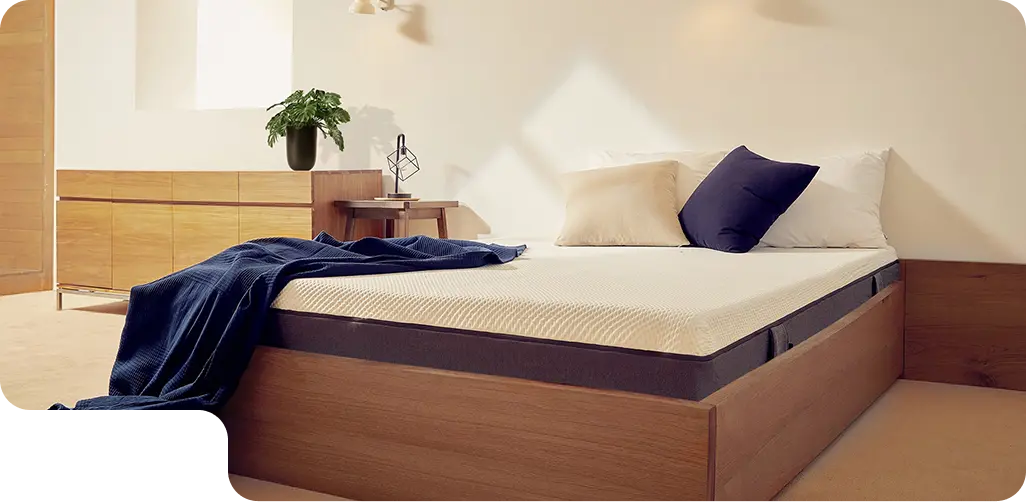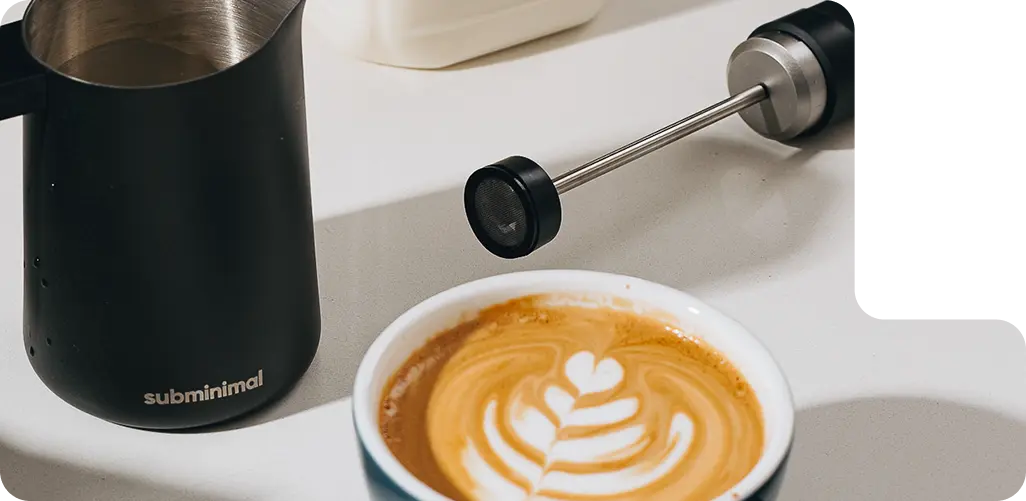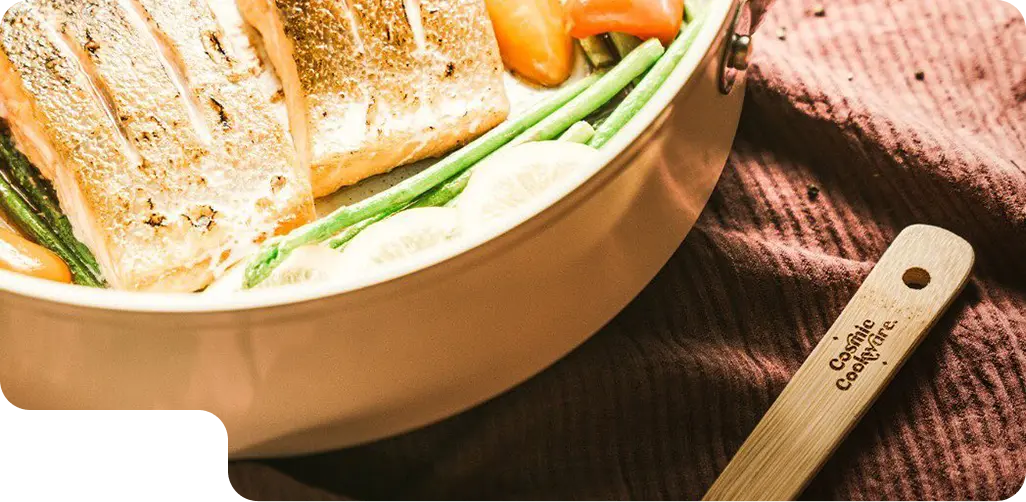 Why Entrust Your E-commerce Business to Locad in Singapore?
Time-Saver: Singapore's e-commerce arena is ever-evolving. With Locad, you save precious time, focusing on strategic growth while we handle the intricate world of logistics.
Scalability: Growth often brings logistical challenges. With Locad's scalable infrastructure and tech solutions, you can grow without logistical constraints.
Elevated Customer Experiences: The hallmark of successful e-commerce lies in customer delight. Locad ensures every customer enjoys a shopping journey that's smooth, swift, and satisfactory.
Expertise at Your Fingertips: With Locad, you get more than a service; you gain a partner. Our experts, armed with insights specific to Singapore, ensure your e-commerce brand stays ahead.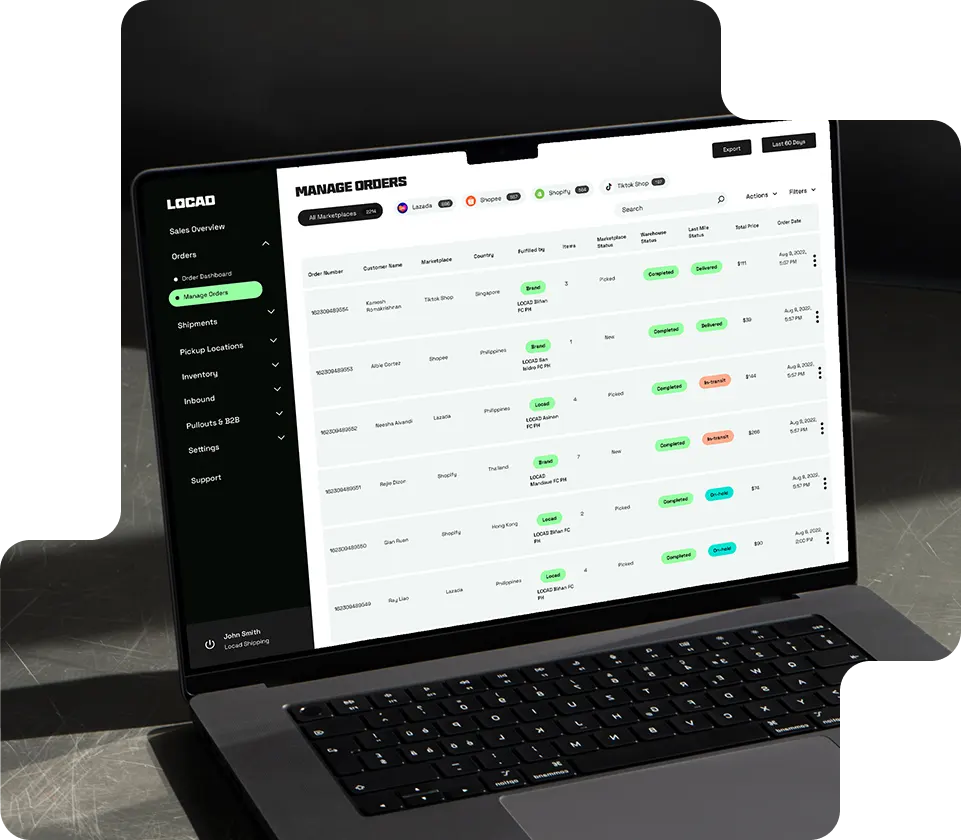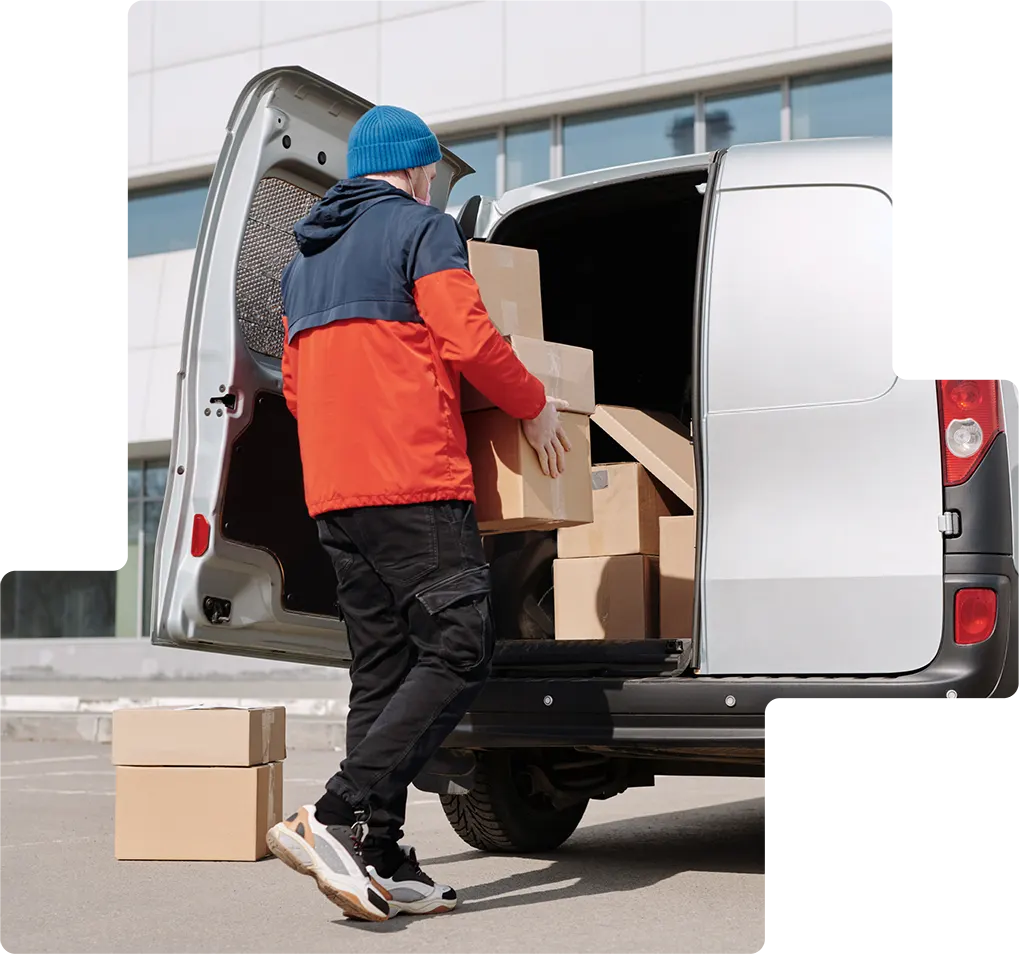 Try Locad Today - The Best Localized Fulfillment Solution in Singapore
Are you searching for a trustworthy localized solution to distribute your products throughout the vibrant landscapes of Singapore? Turn to Locad – the leading provider of Localized Fulfillment in Singapore.
Locad partners with Singapore's most reliable shipping carriers, ensuring smooth and prompt deliveries. Yet, our offerings go beyond just delivery. 
What makes Locad your top choice for localized fulfillment:
A renowned partner in Singapore and Asia-Pacific, providing unmatched expertise in e-commerce third-party fulfillment.
Services tailored to businesses of all sizes, with adaptable services, storage, and shipping costs that suit every budget.
State-of-the-art warehouse and logistics centers that guarantee a seamless selling journey for you and your customers.
Deep-rooted connections and a localized presence across Singapore to ensure rapid delivery times to delight your customers.
Choose Locad as your localized fulfillment company in Singapore and witness your business ascend to new pinnacles.
Join 100+ fulfilled businesses and start your journey
Stay Ahead in Singapore's Vibrant E-commerce Scene
Partnering with Singapore's right localized fulfillment service can propel your business in this swiftly changing market. With its remarkable services, Locad has secured the confidence of many global firms. Align with us, and we'll ensure you have the resources and time to focus on business advancement and fine-tuning. Explore the Locad advantage and shine in Singapore's bustling e-commerce realm.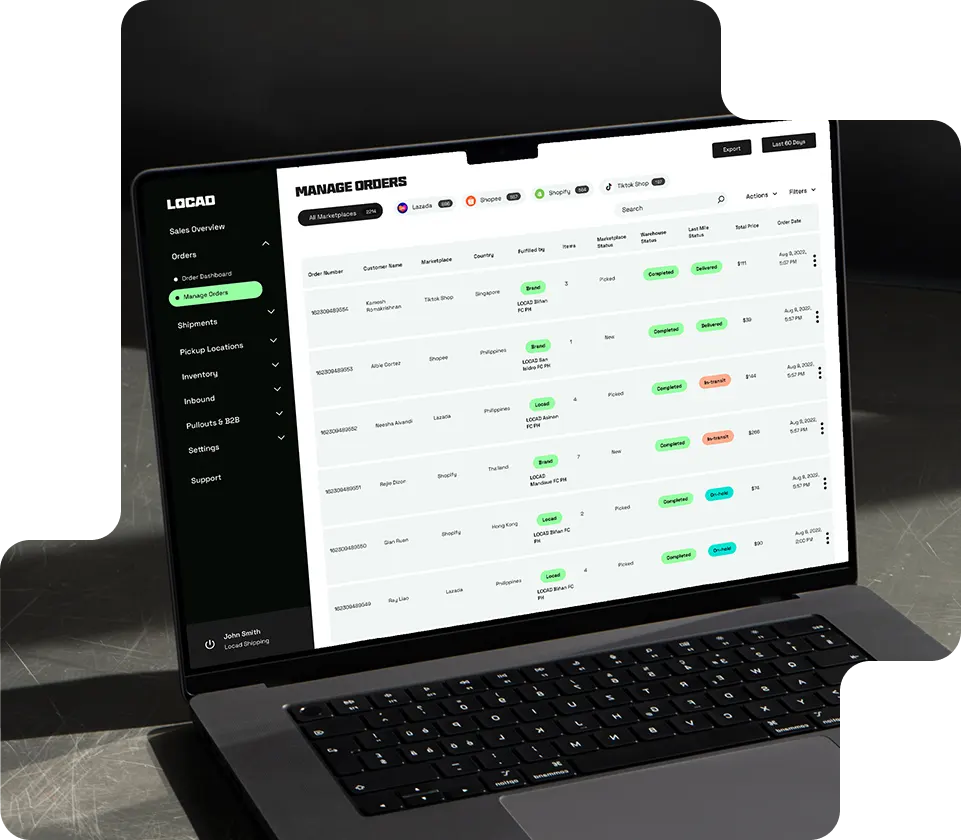 Unlock Success with Locad!
Leverage the prime Localized Fulfillment Services of Singapore 
In the fast-changing world of e-commerce, being at the forefront is vital. Locad offers efficient, adaptable, and affordable localized solutions in Singapore, pushing your enterprise to unparalleled success. Locad is your dedicated logistics ally that eradicates logistic intricacies, laying the foundation for smooth operational management. Revel in the perks of premium localized fulfillment services and see your venture thrive with Locad in Singapore.
Experience Locad for Localized Fulfillment and Gain a Comprehensive Supply Chain Perspective
Sync seamlessly with the Locad Control Tower, and get a panoramic perspective of your items as they navigate the fulfillment stages. Locad's efficient system helps your business by:
Providing live updates on inventory volumes and stock
Supplying crucial data on stock movement to guide business choices
Guaranteeing flawless handling of every SKU for efficient picking, packing, and shipping from the fulfillment hub
Offering a complete snapshot of the localized fulfillment status for each item in your inventory.
With Locad's Control Tower, wield full command over the localized fulfillment process, accessing a sales summary instantly. Stay ahead with Locad, Singapore's top localized fulfillment service.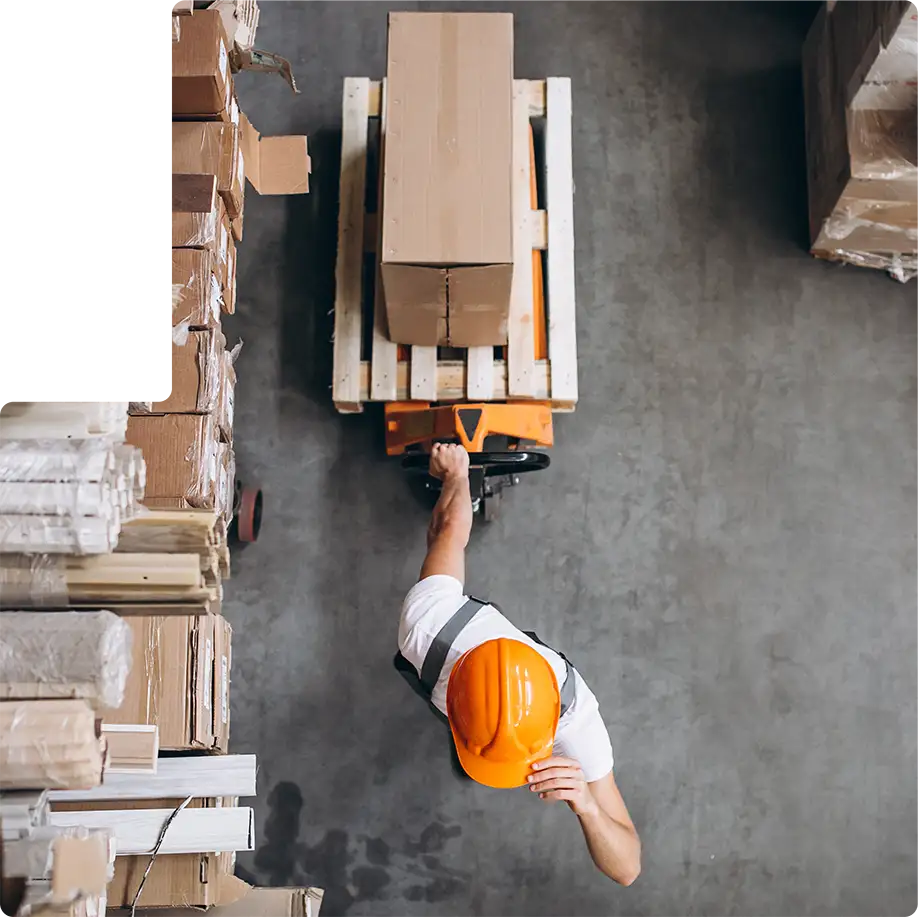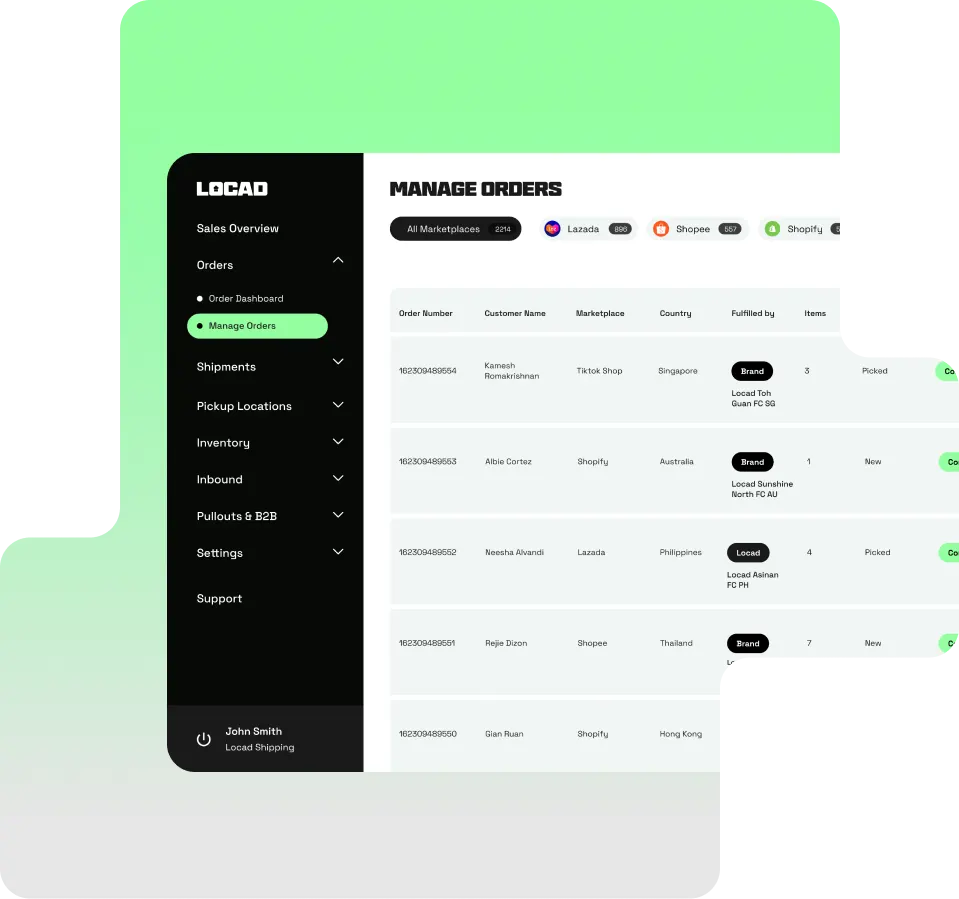 Leverage Multi-Channel Localized Fulfillment for Amplified Success
Broaden your e-commerce venture effortlessly with Locad's multi-channel localized fulfillment. Our platform blends seamlessly with diverse marketplaces, letting you market your products on multiple fronts without obstacles. Collaborating with Locad empowers you to:
Oversee inventory and localized fulfillment across various platforms efficiently.
Centralize and automate your fulfillment workflows, conserving time and assets.
Access vital insights and analytics to sharpen your sales techniques.
Ensure a consistent customer journey across all platforms.
Streamline your operations, setting your sights on expansion and growth.
Savor the simplicity of Locad's multi-channel e-commerce fulfillment and watch your e-commerce initiative prosper in Singapore's competitive market.
Grow to newer heights with the Best Localized Fulfillment Solution in Singapore
At Locad, we prioritize offering clients a seamless, hassle-free journey. Our mission is simplifying operations for our Singaporean partners, presenting top-tier services that facilitate selling diverse products on varied channels while automating daily order processes. Here's our promise:
A dynamic warehouse management system granting a holistic view of all items
A real-time panel for tracking every order's progress
A brigade of seasoned experts committed to the meticulous handling of each product.
Personalized packaging solutions, crafted to meet your unique requirements upon query
Locad stands unparalleled, setting the benchmark in professional packaging and prompt deliveries. Plus, we manage returns and refunds, offering you more time by freeing you to focus on business growth.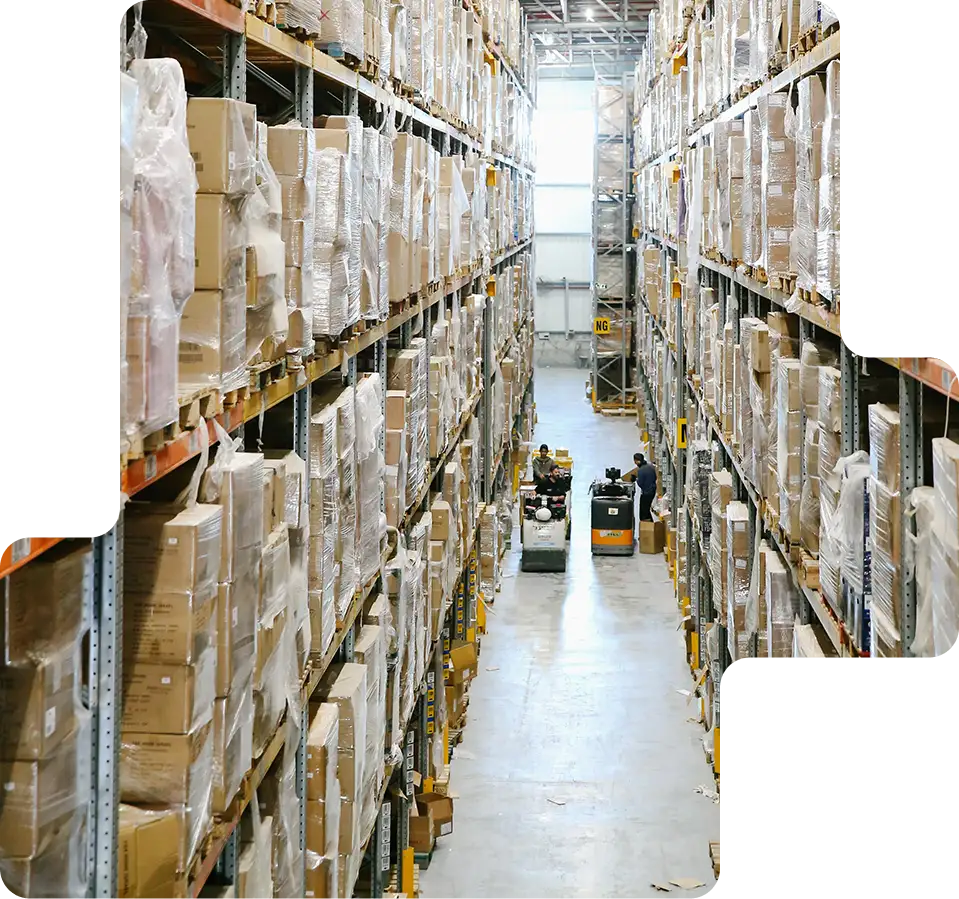 Discover the Top Benefits of Locad's Localized Fulfillment for Your E-commerce Venture in Singapore
Enjoy customized partnerships that suit your needs. Choose the collaboration duration that fits your preferences, ensuring comfort and satisfaction.
Competitive Shipping Rates
Collaborate with trustworthy courier partners and consolidate all shipping rates in one place. Find the best courier services across Singapore with ease.
Experience the Locad advantage, where we streamline logistics by expertly handling your localized fulfillment. This lets you focus on the most critical aspect – expanding your business.
The Best Localized Fulfillment Service in Singapore is Just a Click Away!
Locad is ready to grow your e-commerce business with unmatched industry expertise while delivering an exceptional customer journey. Ready to scale your logistics? Connect with Locad, the best choice for localized fulfillment in Singapore.
Reach New Heights with Locad. Try Locad's superior localized fulfillment service in Singapore today and watch your e-commerce business achieve new milestones. 
Can Locad handle fulfillment and shipping only for specific SKU's in my marketplace?

Does Locad fulfill perishables?

Does Locad support Cold Storage for my products?

Can I ship my products internationally with Locad

Does Locad fulfill items of all sizes?

Does Locad support Shopify, WooCommerce, Lazada, Shopee, Zalora and Tiktok ?

Does Locad conduct stock takes/cycle counts?

Can I visit Locad's 3PL warehouse to check my products?

Does Locad fulfill both retail store and e-commerce deliveries?

Does Locad have returns/reverse logistics services?

Does Locad use Unbraded poly mailer or carton boxes for packing?

Does the Locad perform address verification?

Can Locad ship to no-go zones like army camps?

Can I recall or change the address on a package that shipped?

Will Locad carriers provide tracking information?

Can Locad help me manage inventory across multiple channels?

Does Locad resolve a Stock/Inventory mismatch?

Can Locad help me with data on the sellable stock for a particular product available on various marketplaces?

Can I set buffer stock on Locad for a particular product?

Does Locad's system let me view just my recent orders?

Is real time in process stock tracking available with Locad?