Singapore's e-commerce industry has been up and about for longer than most Southeast Asian nations. Despite the country's small size, e-commerce is seen to grow 16.2% from US$5.9 billion in 2021 to US$10.7 billion in 2025.
As the Singaporean government opens its doors to the economy, many residents continue to rely on online platforms for their needs. Shopee is one of the most popular e-commerce platforms in the country. Depending on the mood of the market, the items that are popularly sold and bought change daily.
Let's look at the current items on Shopee that are getting some attention in Singapore.
Rings, earrings, and chain necklaces
Bling is really in. A variety of rings exist in Shopee Singapore, from traditional couple rings to Korean-style fashion rings. These items tend to sell well to largely younger groups, particularly Gen Zs to millennials. Some Singaporeans are also going for non-diamond wedding rings largely for practical purposes.
Earrings are largely a domain of female buyers but due to the hugely popular Korean pop music invading the Singapore airwaves, many men are also trying out wearing earrings as part of their daily routine.
Along with rings, and earrings, chain necklaces are also popular among younger Singaporeans.
Wireless Bluetooth earphones
Wireless Bluetooth earphones have been a steady staple for many Singaporean commuters even before the pandemic started. However, they found more use as those working from home saw it fit to use wireless earphones to drown out the noise from everyone else at home—kids, parents, siblings, and even pets.
Most like the feel of headband-type earphones, while others go for the more modern true wireless Bluetooth earphones where the two earpieces are charged and worn separately. Brands like Sony, Xiaomi, and Baseus are raking in high sales as more people continue to be bought into the idea of wearing earphones.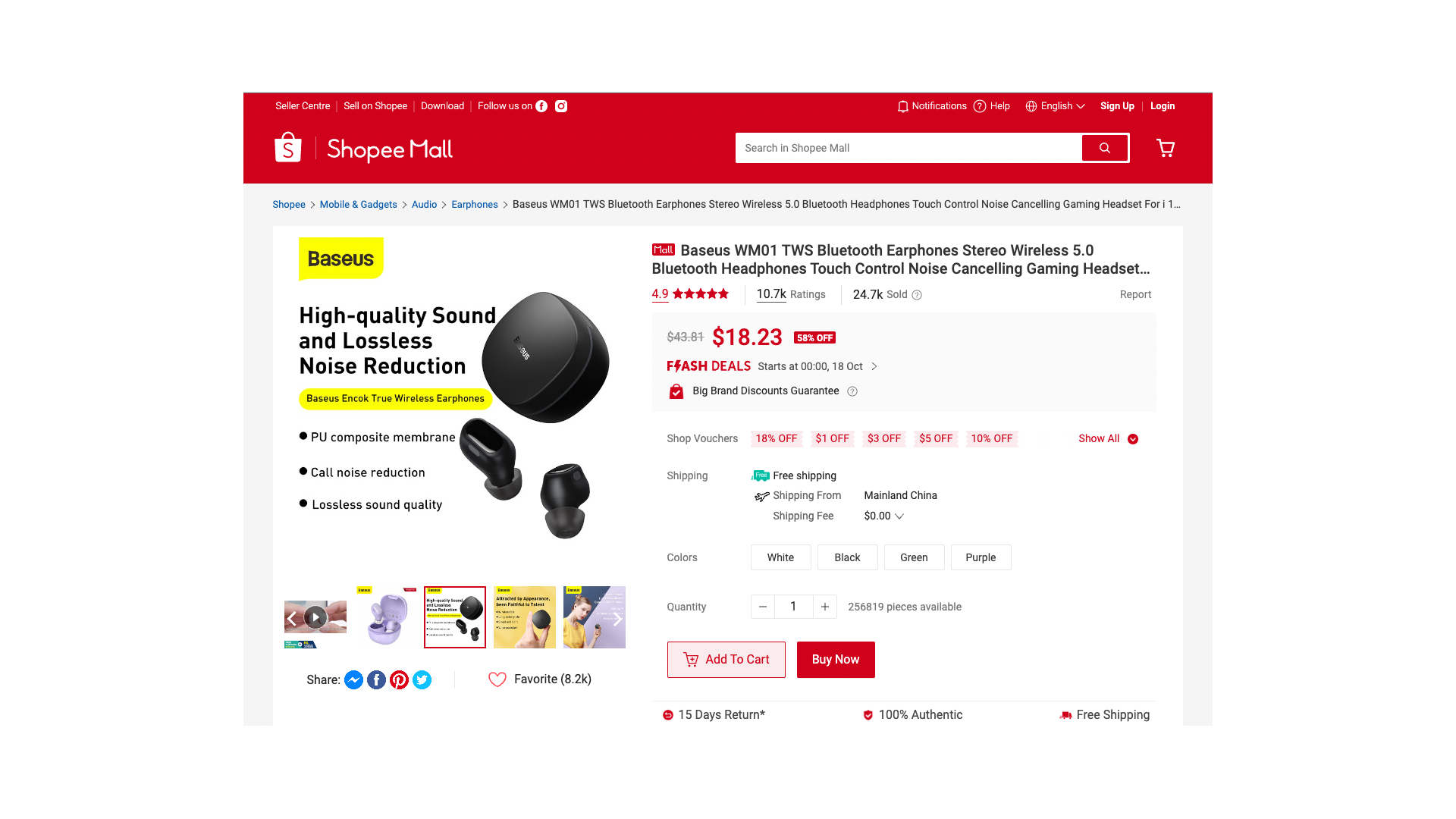 Type-C cables and phone cases
With more people now having mobile devices that use the more modern type-C cable, it would come as no surprise that such access will be highly demanded on Shopee.
Type-C is on many new mobile phone brands such as Huawei, Xiaomi, LG, and Samsung. Despite Apple still using its proprietary Lightning cable, Apple began using type-C on one of its iPad models and has incorporated it to charge up most new MacBook models.
Meanwhile, phone cases are still highly sought after by phone users who want to give their phones a different or unique look. Because people sometimes tend to drop their phones more often while commuting or working, they would choose casings that are still able to protect their phones from being damaged.
Essential oils
Aromatherapy and essential oils are extremely popular in Singapore. The increase was spurred by the pandemic where Singaporeans wanted the air in their homes to smell fresh every day, given that their families are also with them for much longer periods. But even as Singapore lifted its restrictions, people still wanted to keep the smell of their homes and businesses better.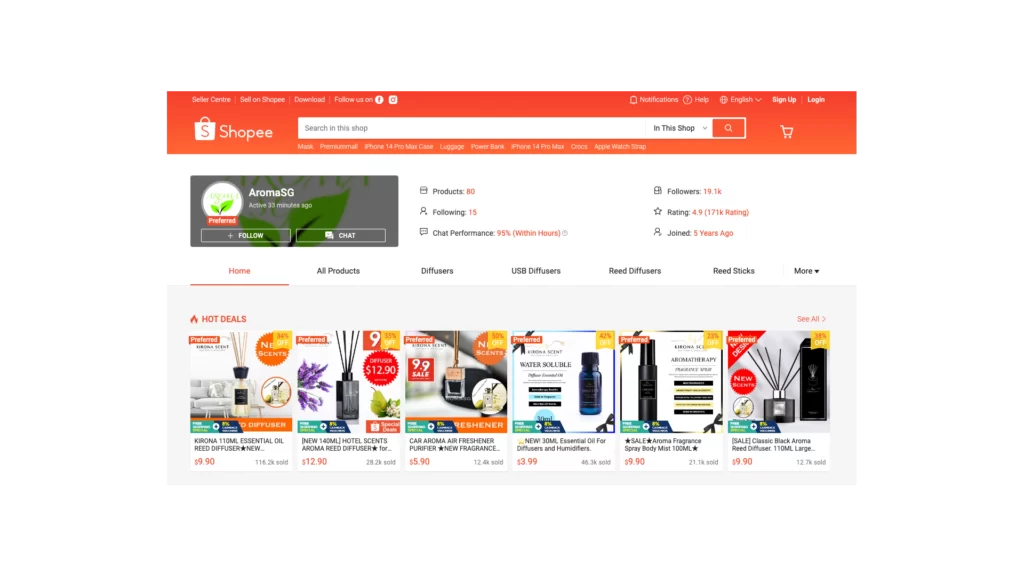 Disposable masks
Despite COVID-19 infections going low, there is still the threat of a resurgence. Thus, Singaporeans still take to Shopee to buy disposable masks. Surgical masks and KF94 masks are highly sought after. These can be bought for under SG$4 for a box of 50 pieces.
In particular, Korean-designed masks are also popular, largely due to their shape which is less cumbersome to wear and allows for better and more comfortable breathing.
Women's seamless underwear
With the easing of COVID-19 restrictions, women are now free to roam and start wearing the clothes they want These stitch-less underwear has made it possible for women to comfortably and confidently wear clothes that hug their figures.