E-commerce automation is used to fulfill or convert tasks automatically or without human help.
The most significant benefits of e-commerce automation include saving time and money, increasing sales, increasing market effectiveness, and increasing customer satisfaction.
Some of the best e-commerce automation tools currently available are ZenDesk, MailChimp, Keap, HubSpot, Shopify, OrderHive, Tidio, and Rivo.
The critical challenges of e-commerce automation include implementation, integration and security concerns.
Through the years, companies have slowly been changing their way of working. From a 9-to-5 job in the office, they've slowly shifted toward online, a.k.a. remote work. For some businesses, this was natural.
So today, if you go online, you will find e-commerce stores for anything – from books to clothes, furniture, and more. Running an e-commerce business might seem like the perfect job you get to do from wherever you want, but it is quite a lot of work. All that work can be time-consuming and tiresome, especially if you have a well-established business with thousands of customers.
E-commerce automation is the perfect thing that can simplify things for e-commerce business owners and give them more time to focus on what is most important – their business growth. If you want to learn more about e-commerce automation, what are the perks that come from it, and how you can use it for your business, read the rest of this guide!
What Is E-Commerce Automation?
E-commerce automation is a must-have tool for all businesses. It allows the owner to set up tasks that the automation tool will carry out without or with minimal human assistance.
When running an e-commerce business, you will need to use multiple automation tools so your business can run more smoothly. There are many e-commerce automation tools. Some focus on customer service, others on marketing, while some deal with orders, processing, shipping, flagging orders that seem problematic for any reason, etc.
What Are the Benefits of E-Commerce Automation for Businesses?
You know the basics of e-commerce automation, but you might wonder what it can do for your business. Automation tools have proven to be extremely helpful – or, dare we say, indispensable! They can help you save time and money, increase market effectiveness and sales, and even grow your business. In short – they do wonders for the business and the employees.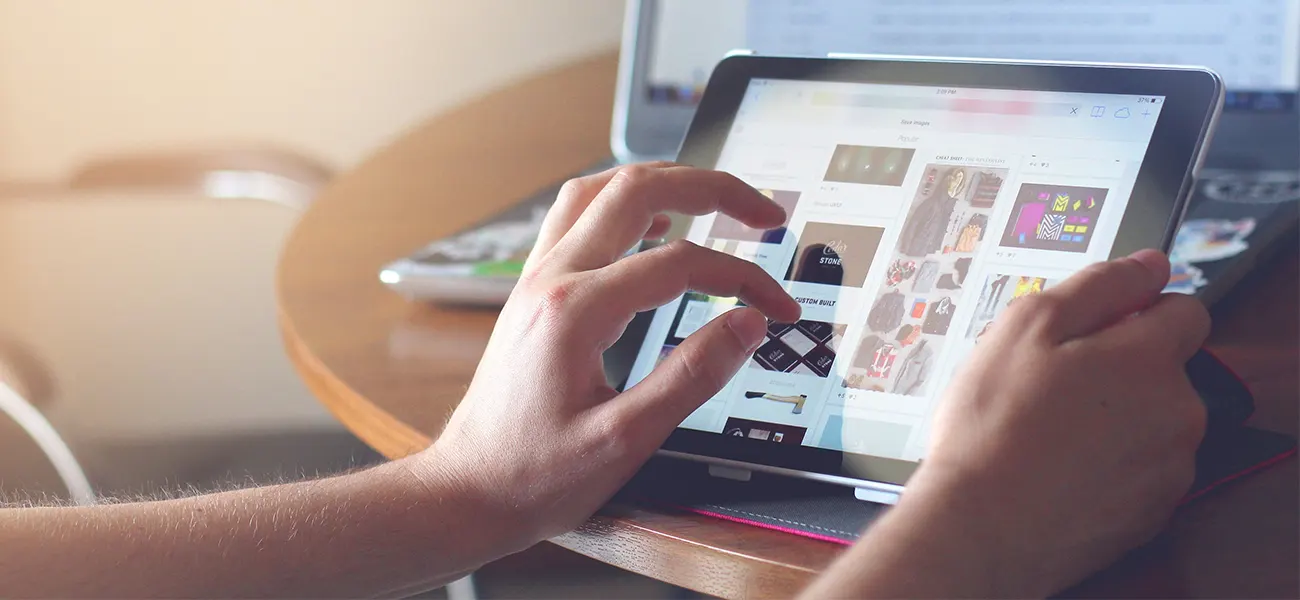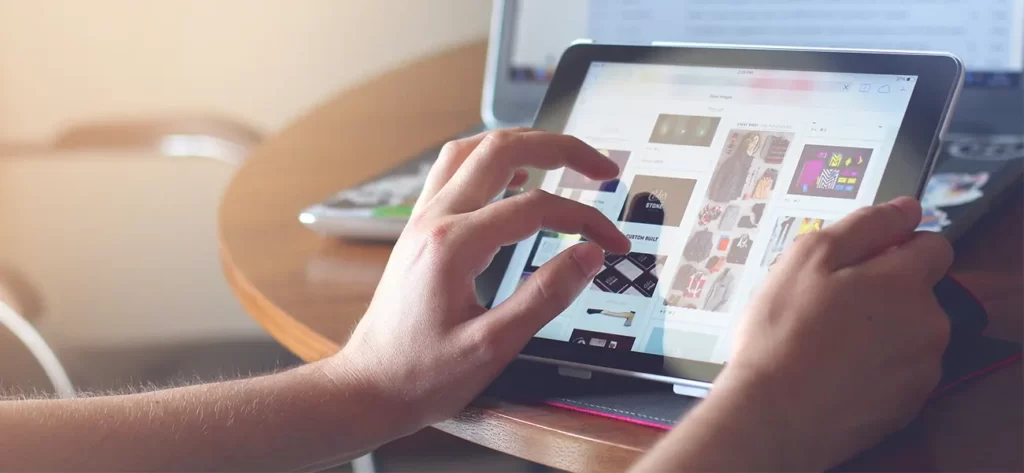 How Can E-Commerce Automation Help My Business?
E-commerce automation can be helpful for any business in many ways, from employee engagement to customer satisfaction, easier deliveries, etc. Let's look into the best ways an e-commerce automation tool can help your business.
Saving Time With E-Commerce Automation
E-commerce automation can save you much time, especially if you have an established business with thousands of customers. No longer will you need to add products, change prices, set up sale banners, look for customer contact information, etc. Automation tools do all the work and take care of these tasks for you!
Increasing Worker Engagement With E-Commerce Automation
E-commerce automation can boost your business by taking care of your mundane tasks and allowing everyone to concentrate on more important things. This will help keep workers engaged without being overworked or unproductive, which is the case when they spend entire days changing prices or checking inventory.
Working smart is not about working too much; it is about spending time wisely. So, instead of keeping everyone occupied with tedious tasks, leave those tasks up to automation tools and increase worker engagement by allowing them to work on new strategies or growth opportunities for the business and themselves.
Improving Customer Satisfaction With E-Commerce Automation
There are special e-commerce automation tools that businesses can use instead of human customer representatives, although we have found that using both options is also wise.
For example, an automated tool can help you set up a message offering assistance for each customer as soon as they arrive at your website. The tool will help the customer find what they are searching for quickly.
Instead of having a team of people answering messages all day, the automation tool will handle the less demanding customer inquiries. If someone needs to talk to a representative to deal with a serious issue, the tool will connect the customer to them, and they will help through live chat, email, or a freephone number.
Easier Onboarding With E-Commerce Automation
E-commerce automation can also help onboard new employees, vendors, or suppliers.
Let's be honest – dealing with orders and deliveries could take days to deal with if you have a big business and collaborate with many vendors or suppliers. You cannot even imagine how stressful that is until you have lived through it. But e-commerce automation allows quick and smooth communication with any vendor or supplier.
You can set up step-by-step guides, briefs, automated messages, and videos explaining everything to everyone. Make the settings once and use them on all new employees or suppliers for the foreseeable future.
Simplifying Deliveries With E-Commerce Automation
Benjamin Franklin once said, "The man who does things makes many mistakes." We believe in this and know from experience that everyone who works can make mistakes.
Since the creation of e-commerce automation, businesses have been able to eliminate delivery mistakes and make deliveries less complicated. The tool takes all necessary information on the person placing the order and uses it directly to ship the package to that person. If it were an actual human dealing with the delivery, one wrong number in the address or a misspelled name could result in a misdelivery.
How Do I Know What to Use E-Commerce Automation for?
Any business can benefit from e-commerce automation – that is a fact! However, business owners who have never used such automation might wonder whether they need it at all, or if they do, how they can use it to improve their business.
Finding the Pain Points
The first thing to do is look at your business clearly. You need to identify and eliminate the business pain points to help it improve. You can do that with e-commerce automation!
Are customers complaining about their inability to reach customer support? Are the checkouts too long or complicated? What about your website – is it lagging or in desperate need of new product descriptions, names, and banners?
If you have any of these issues, you can quickly eliminate them with e-commerce automation. In other words, you let the automation tools take care of them for you.
Analyzing the Big Picture
Has your business stalled since you started it? Business owners have many ideas and plans that they never realize because they get too busy dealing with mundane tasks.
If you let the automation tool finish tasks for you, you will have more free time to think about improving your business. For the first time in months or even years, you can think about growing the business further instead of just maintaining it. That kind of "big picture" thinking is what you need to make your business better.
Starting With Communication When in Doubt
If none of the above-mentioned things apply to you and your business, you can always take a different approach – communication! Use e-commerce automation to get in touch with customers and find out what they want to see improved or added to your business. That will provide helpful insight that can help in improving the business.
What E-Commerce Automation Tools Should I Use for My Business?
Since the rise in e-commerce businesses, we have also seen an increase in e-commerce automation tools. Each tool claims to be the best or most helpful at something, but that is not always the case. Some are overly complicated. Others are just plain expensive.
To help you learn more about the automation tools that deserve your attention, we have compiled a list of the tools we recommend to everyone and even use ourselves. Here are the best e-commerce automation tools to implement in your business.
ZenDesk
This tool can help you have better customer service at your company. You can use Zendesk for services (focuses on customers) or Zendesk for sales (focuses on sales). There are free trials and demos to check out before you decide on a plan.
Mailchimp
Mailchimp is a tool often used solely for email marketing. However, you can also use it to send notifications or updates about purchases and orders, ask for feedback, or do follow-ups.
Keap
A tool that helps you organize your contacts, add new contacts and save customer information that might be useful in the future. You will find customers' phone numbers, email addresses, or even actual addresses collected from orders and purchases.
HubSpot
HubSpot has a free and paid option, but the free ones are enough. Use them to generate leads, improve your customer support, set up emails for your customer list, and even create new content for your website.
Shopify
Shopify and Shopify flow offer all the automation services you will ever need for your business. They allow you to set triggers, conditions for each trigger, and appropriate action. For example, an order can be your trigger. The condition can be to offer a discount for an order above $500. If the order is above $500, the action will be to send an email or pop-up message offering a discount on the next purchase.
OrderHive
This tool can help you process orders as well as entire batches of orders. It will automatically flag orders that seem suspicious.
Tidio
Tidio will help you set up a fantastic customer support service. Its basic plan has a forever-free guarantee and is very easy to install, but you must pay a specific fee for the Communicator, Chatbot, or Tidio+ plan.
Rivo
Rivio is a tool that can help you grow your Shopify business through growth and customer retention. It is mainly used for marketing and is extremely effective.
Key Challenges of E-Commerce Automation
Integrating e-commerce automation into your existing business comes with challenges. Some business owners have reported issues with integration, implementation, and security. Here is how these issues can manifest.
Integration Challenges
When integrating an e-commerce automation tool into your business website, you might have to run *many* tests before you can be sure everything is set up correctly. A failure to test the automation tool can result in poor customer experience, which can be problematic for your business. So, you are not wasting time by testing each automation tool you integrate into your website.
Security Concerns
Some automation tools might also cause security concerns. For example, there are tools meant to go through customers' personal information. The tool would look for the customer's phone number, email address, or home address they have put in for an order.
To avoid putting your customers at risk or dealing with data misuse and fraud, ensure you are using an established, reliable automation tool.
Implementation Challenges
You purchase a plan from an e-commerce automation tool and are not sure how to implement it exactly. Don't worry – it can happen to anyone. You can look for an online guide or ask someone with previous knowledge to help you. That way, you can implement the tool flawlessly and put all its features to good use.
Conclusion
E-commerce automation is just what you need to relieve yourself and your employees from unnecessary work and mundane tasks. You can use many automation tools to run the business while focusing on growing and improving it.
Remember that these tools have a ton of uses. They can help with customer retention. They can deal with your inventory, order products, process customers' orders, and send you alerts should there be any problem with the business. You'll also find them helpful in implementing marketing and business campaigns, dealing with customer support, etc.
Automation tools, even the best ones mentioned above, can come with some challenges, but that should not put you off. Every beginning is difficult, but we do not doubt that you will be more than satisfied with your decision to try e-commerce automation once you implement your first tool!